Mashable.com Survey Prinstagram Contest Rules
by Simone Hill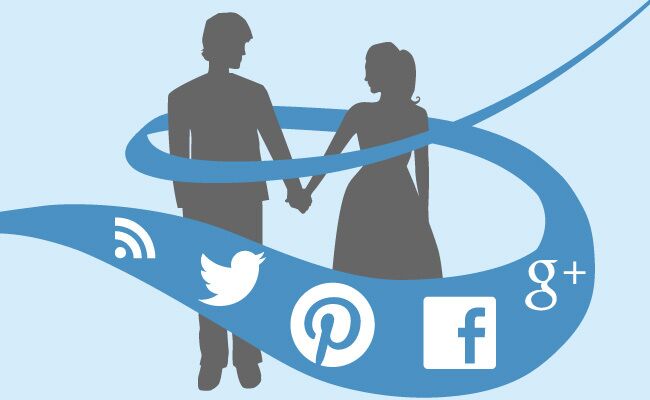 Tech & Weddings Survey Sweepstakes
NO PURCHASE IS NECESSARY TO ENTER OR WIN THIS SWEEPSTAKES. MAKING A PURCHASE WILL NOT
INCREASE YOUR CHANCES OF WINNING. VOID WHERE PROHIBITED BY LAW.
TERM:
The Tech & Weddings Survey Sweepstakes (the "Sweepstakes") entry period commences at 12:01 a.m. Eastern
Standard Time on February 5, 2014, and ends at 11:59 p.m. Eastern Standard Time on February 26, 2014
(the "Sweepstakes Entry Period"). The Sweepstakes is sponsored by XO Group Inc., 195 Broadway, 25th
York, NY 10007 ("Sponsor").
ELIGIBILITY:
This Sweepstakes is open to any legal resident of the 50 United States, and the District of Columbia, 18 years or older
as of date of entry. Employees of the Sponsor; Prize provider(s); any promotional companies or advertising agencies
participating in the Sweepstakes and employees of their respective affiliates and subsidiaries; any persons involved in
the creation, development, or implementation of this Sweepstakes; and any other persons or entities directly associated
with this Sweepstakes and any members of their immediate families or households are ineligible to participate. Entries for
the Sweepstakes drawing must be received prior to the expiration of the Sweepstakes Entry Period. This Sweepstakes is
void in Puerto Rico and the U.S. Virgin Islands and wherever prohibited or restricted by law, and is subject to all federal,
state, and local laws and regulations. By submitting an entry form, entrants agree to abide by these Official Rules and all
applicable federal, state, and local laws and regulations that govern sweepstakes.
PRIZES/VALUE:
Two (2) winners will each receive one (1) $50 Social Print Studio gift certificate. The Grand Prize is not transferable or
assignable, or redeemable for cash or any other consideration (other than products purchased from Social Print Studio in
accordance with the terms of the gift certificates), and no substitutions will be allowed except by Sponsor, which reserves
the right to substitute prizes of equal or greater value or nature if advertised prize is not available. Each Prize winner is
responsible for compliance with all applicable federal, state, and/or local laws and regulations, including, without limitation,
the payment of all applicable taxes.
HOW TO ENTER:
You may enter the Sweepstakes by accessing the entry screen at [insert URL] and fully completing the on-screen entry
form and multiple-choice survey questions, and transmitting the information to the Sponsor during the Sweepstakes Entry
Period. Your full name, address, city, state, zip code, email address, date of birth, and complete responses to the survey
questions and entry form are required for entry. Normal Internet access and usage charges imposed by your online
carrier apply. Incomplete or late entries will be disqualified. An entry that does not contain responses to the applicable
survey questions will be deemed void and of no effect. An entry will be deemed to have been made by the "authorized
account holder" of the email address utilized at the time the entry is made. For purposes herein, the "authorized account
holder" refers to the person assigned to an email address by an Internet access provider, online service provider, or
other organization responsible for assigning email addresses. If an entrant is determined to have sent more than one
response to the set of survey questions, that entrant will be disqualified. All entries will become the property of Sponsor
and will not be returned. Sponsor is not responsible for transmission and/or computer error. For the avoidance of doubt,
acceptance of entries or submissions will not be deemed to waive any provisions of these Official Rules, and the entrant
may subsequently be disqualified.
RANDOM DRAWING/ODDS OF WINNING/WINNERS:
The potential winners of the Sweepstakes will be selected in a random drawing, on or about February 7, 2014, from
all eligible entries received. The Prizes will be awarded and winners will be notified via email and/or U.S. mail on or
about January 9, using the contact information provided on each winner's entry form. Each entrant is responsible for the
accuracy of the information included in his/her entry. The Prize drawing will be conducted by Sponsor. The Prize drawing
shall be final and conclusive. The odds of winning a Prize will be determined by the actual number of eligible entries
received. Potential Prize winner(s) will be required to sign and return an Affidavit of Eligibility, Liability Release, and where
legal, a Publicity Release within ten (10) days of notification attempt. Noncompliance within this time period will result in
disqualification and forfeiture of the Prize, and Sponsor may, in its sole discretion, award the Prize to an alternate winner
selected at random from all eligible entries received. If a Prize notification is returned as non-deliverable, the potential
winner will be disqualified and the Prize forfeited, and Sponsor may, in its sole discretion, award the Prize to an alternate
winner selected at random from all eligible entries received. The name of the winners of the Sweepstakes will be available
after March 4, 2014. To obtain this information, send a self-addressed stamped envelope to: The Tech & Weddings
Survey Sweepstakes – Winners, c/o XO Group Inc., 195 Broadway, 25th
CAUTION:
Any attempt by any person to deliberately damage any web site or undermine legitimate operation of a sweepstakes may
constitute a violation of criminal and civil laws, and should such an attempt be made, Sponsor reserves the right to seek
damages from and/or to prosecute any such person to the fullest extent permitted by law. Any such tampering will also
result in ineligibility to win a Prize in the Sweepstakes.
CONDITIONS:
By participating in this Sweepstakes, entrants agree to be bound by these Official Rules and the decisions of Sponsor,
which are final in all matters relating to this Sweepstakes, and acknowledge compliance with these Official Rules. Each
entrant acknowledges that the Privacy Policy and Terms of Use found on the http://www.theknot.com website are hereby
incorporated by reference and apply to the submission of entries pursuant to these Official Rules. By participating in this
Sweepstakes, each entrant hereby agrees to Sponsor's collection and usage of the entrant's personal information and
acknowledges that entrant has read and accepted the above-referenced Privacy Policy and Terms of Use.
Sponsor is in no way liable for any damage, loss, or injury resulting from computer malfunctions, misdirected or
incomplete entries, or acceptance and use of the Grand Prize. Sponsor and its agents shall have no liability or
responsibility for injuries, damages or liabilities caused or claimed to be caused by participation in the Sweepstakes or the
use or misuse of a prize. Sponsor reserves the right, in its sole discretion, to cancel, modify or suspend the Sweepstakes
should virus, bugs, or other causes beyond the control of Sponsor corrupt the administration, security, fairness, integrity or
proper play of the Sweepstakes and award the Prizes from all eligible entries received prior to cancellation or suspension.
By entering this Sweepstakes, each entrant hereby voluntarily and irrevocably releases, holds harmless and agrees not
to institute any claim against Sponsor or any of its affiliates and subsidiaries, and their respective officers, directors,
shareholders, employees and agents from any losses, damages, or expenses from any and all injuries, losses or
damages of any kind arising from or in connection with, either directly or indirectly, (1) the awarding, acceptance, receipt,
possession, use and/or misuse of any prize awarded herein; and/or (2) participation in the Sweepstakes or any prize-
related activities.
Under no circumstances will any entrant be permitted to obtain awards for, and each entrant hereby waives all rights to
claim, punitive, incidental or consequential damages, or any other damages, including attorneys' fees, and entrant further
waives all rights to have damages multiplied or increased.
By accepting the Grand Prize, the winner grants Sponsor permission to use his or her name and likeness for advertising
and promotional purposes without any additional compensation (except where prohibited by law). By entering the
Sweepstakes, entrants shall be deemed to have agreed to have their entry information made available to the Sponsor.
The Sweepstakes is subject to these Official Rules. By entering the Sweepstakes, entrants and the winner agree to waive
any right to claim any ambiguity, inequity or error in the Official Rules of the Sweepstakes, and/or of the Sweepstakes
itself, and agree to be bound by these Official Rules and by all decisions of, and interpretations of these Official Rules by,
the Sponsor, which in all respects shall be final and binding.
THE NEW YORK COURTS (STATE AND FEDERAL) SHALL HAVE SOLE JURISDICTION OF ANY CONTROVERSIES
REGARDING THE SWEEPSTAKES AND THE LAWS OF THE STATE OF NEW YORK, WITHOUT REGARD TO
CONFLICTS OF LAWS PRINCIPLES, SHALL GOVERN THE SWEEPSTAKES. ENTRANTS WAIVE ANY AND ALL
OBJECTIONS TO JURISDICTION AND VENUE IN THESE COURTS AND HEREBY SUBMIT TO THE JURISDICTION
OF THOSE COURTS.
All rights reserved. Official Rules may be copied for personal use only and not for any commercial purpose whatsoever.
SPONSOR:
XO Group Inc., 195 Broadway, 25th
ADMINISTRATOR:
XO Group Inc., 195 Broadway, 25th
Floor, New York, NY 10007.