Match Your Nail Polish to Your Ring
by Jennie Ma
With all the focus on your gorgeous new engagement ring, it's time to spruce up your manicure. Find a shade that matches your ring style.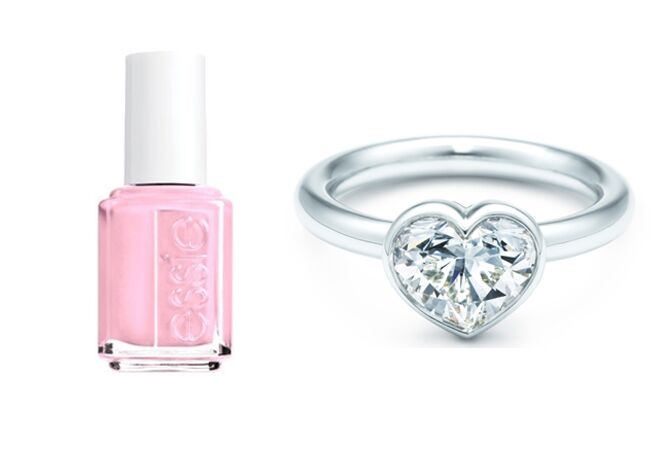 Sugary Chic
You're as girly as they come—and there's nothing wrong with that! To match your ultra feminine style, choose a shade of pink that is sugary and sweet.
Nail polish in Good Morning Hope, $8, Essie; Ring by Tiffany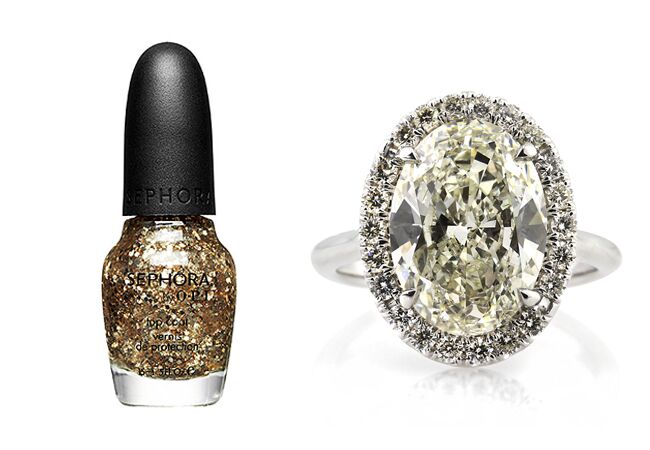 Glam Slam
Whether it's a huge rock on your finger or glittery gold flecks on your nails, you're a bride who likes a lot of glitz.
Nail polish: Sephora for OPI Only Gold For Me, $10, Sephora; Ring by Mark Broumand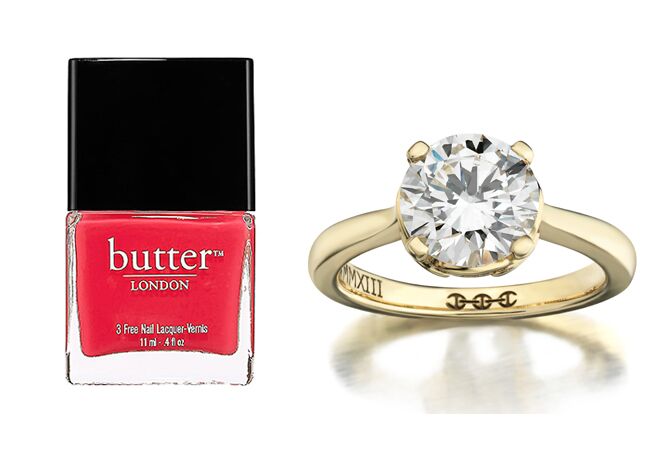 Truly Classic
You like to stay true to tradition, so match a simple stunning solitaire with a red hot manicure.
Nail polish by Butter London in Orangey Coral, $15, Sephora; Ring by Hoorsenbuhs for Forevermark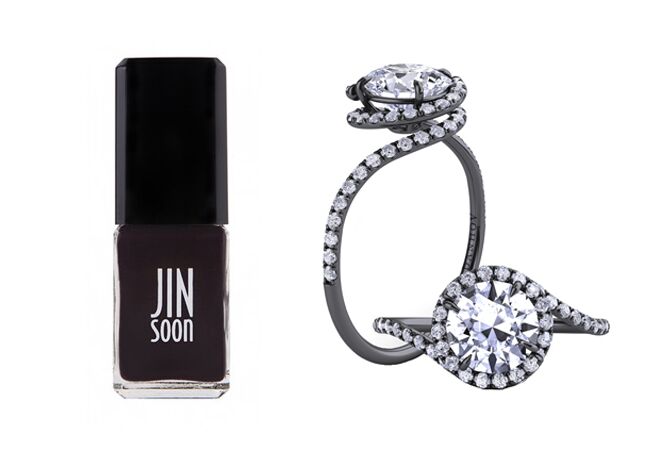 Rock Star
Your groom knows you're edgy and that's why he proposed with a black rhodium ring. Keep up that rocker vibe with deep raspberry hued nails.