Mathematician Hacks OKCupid To Find His Bride
by Simone Hill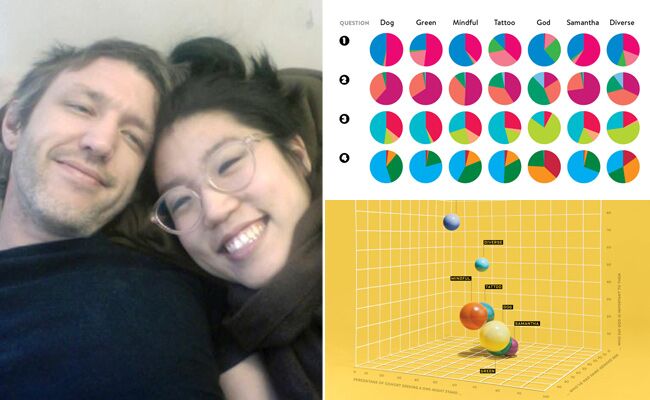 It's no secret that online dating is helping single people find their future husbands and wives, but our minds were blown by the story of how mathematician Chris McKinlay hacked OkCupid to find his (statistically) perfect match. Here's the story: While working on his PhD dissertation, Chris realized he wasn't satisfied with that matches he was receiving on his profile so he decided to do his own research.
The result? Chris discovered a new, more accurate algorithm for potential matches by using statistical analysis.
To find the perfect match, he set up 12 OkCupid accounts and wrote a computer script to gather the data he needed. (If you're really interested to find out how Chris did it, there are charts and graphs and data related to his search on Wired.com and in Chris' book.) After months of perfecting his calculations and 88 dates, Chris met Christine Tien Wang.
Fast forward a year of long distance dating and Chris proposed to Christine via Skype.Crazy right? We wonder how they'll calculate their wedding date!
Want more? Of course you do!
> 8 most romantic "how we met" stories
> 6 techy commandments for every bride