Soccer Star Megan Rapinoe Is Engaged!
Carli Lloyd's not the only engaged USWNT World Cup champion! Her teammate Megan Rapinoe also has some happy news of her own.
by Ivy Jacobson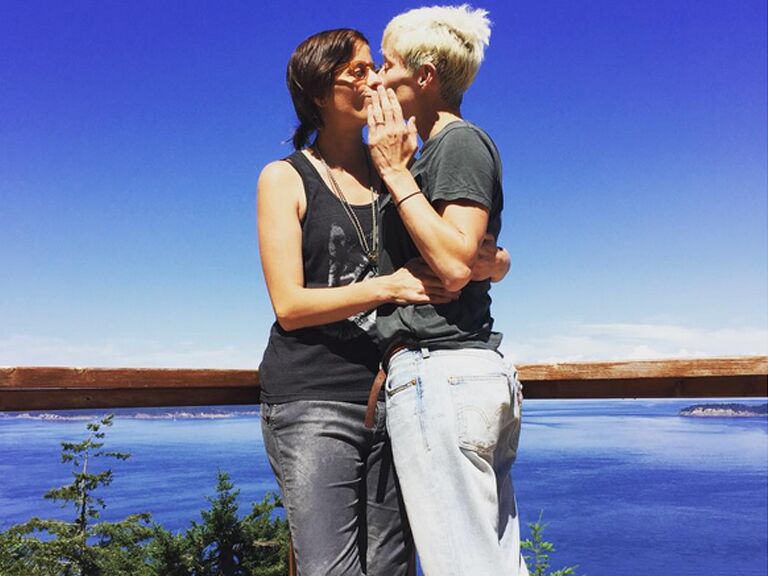 There's a new something sparkly in soccer star Megan Rapinoe's life, and it's not just a World Cup trophy! The USWNT midfielder announced her engagement to girlfriend Sera Cahoone on Instagram recently, sharing a sweet photo of the two kissing and Rapinoe showing off her new engagement ring. She captioned the photo, "This little lady's getting married," and Cahoone posted the same photo and wrote, "This little lady is getting married too!"
Cahoone, an acclaimed musician/songwriter, and Rapinoe got engaged during Cahoone's birthday celebration. Rapinoe posted another photo before their engagement and called Sera "the most beautiful woman I have ever met." Aww!
Congratulations to Megan and Sera!