Met Gala Wedding-Worthy Dresses (With A Punk Twist!)
by Heather Hall
Each year the NYC Metropolitan Museum of Art kicks off the yearly Costume Institute exhibit with a swanky event that brings together designers, models and Hollywood's A-list alike. Attendees payed tribute to Elsa Schiaparelli and Miuccia Prada at last year's Met Gala with metallic ensembles that had us totally swooning. And this year? With a theme called "Punk: Chaos to Couture" we expected looks to be quite the opposite. Spikes, black eye liner and lots of grunge hairstyles took over the red carpet, but we managed to pick out a few wedding-worthy gowns that can definitely inspire!
Photos: Getty Images
Structured Peplum
Heidi Klum showed off her punk style with structured peplum and draped satin gown. A figure flattering silhouette like this Marchesa dress could be just as wedding-aisle-ready.
> Like this look? Check out Rivini's version hot off the runway.
Ombre Details
Leave it to Anna Wintour's daughter Bee Shafer to rock a satin strapless Dior gown with ombre thread embellishments and not look totally crazy. From her black manicure to the unique decoration, this gown may seem crazy-town to some, but sophisticated and chic to others. A hint of black can be the perfect pop of color to any wedding day dress.
> Like this look? An ombre gown made our See our top 10 iconic celeb dresses ever!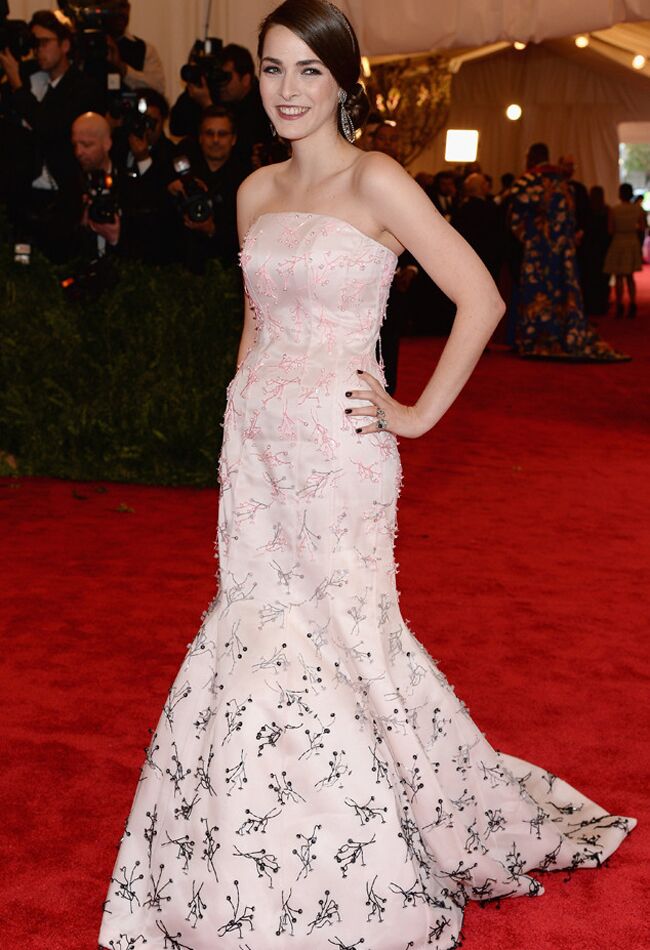 Art Deco Beading
Nicole Richie's beaded sheath paired perfectly with her metallic pumps and and gold minaudière for the ultimate Great Gatsby meets punk style. Guess what? It's from Topshop!
> Like this look? See the hottest wedding dress trends including the beaded column gown.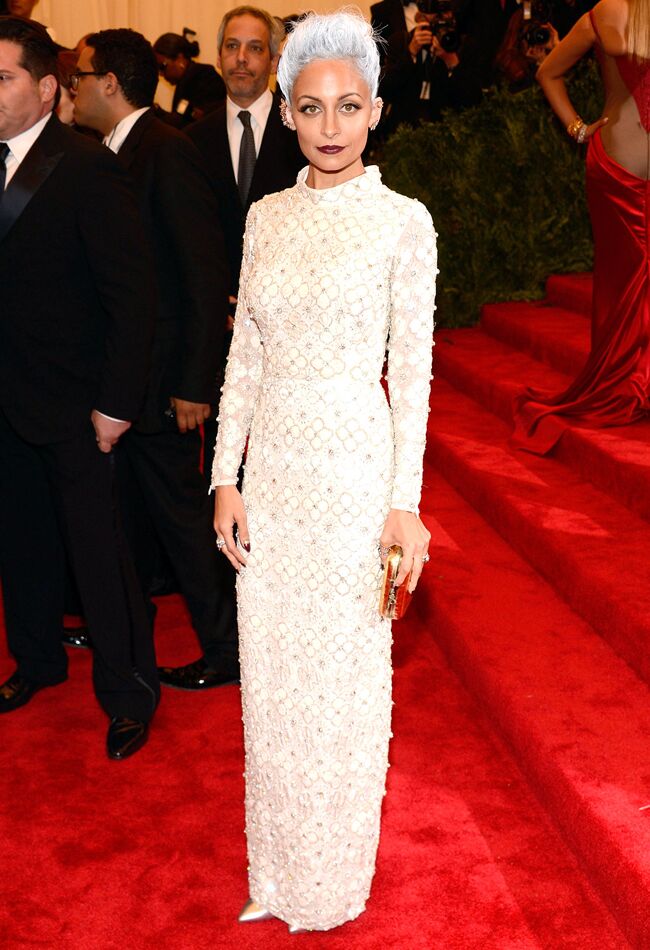 Spikes & Studs
Who says you have to be adorned with crystals and pearls on your wedding day? Grommets, metal studs and brass spikes can make you feel like a star too. Hey, it's your day.
> Like this look? See how The Man Repeller Leandra Medine got married.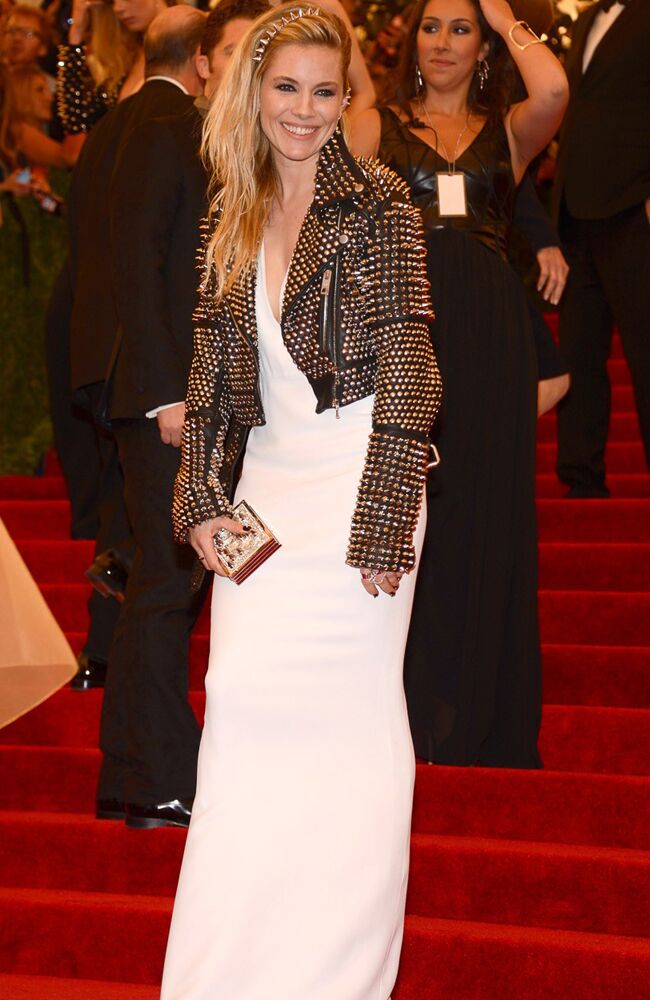 The Grecian Halter
A gorgeous flowy white gown is the ultimate destination wedding dress style. Katie Holmes showed off a barely-there back in a modern Calvin Klein halter gown and floated down the red carpet.
> Like this look? Browse hundreds of chiffon dresses perfect for a beach wedding.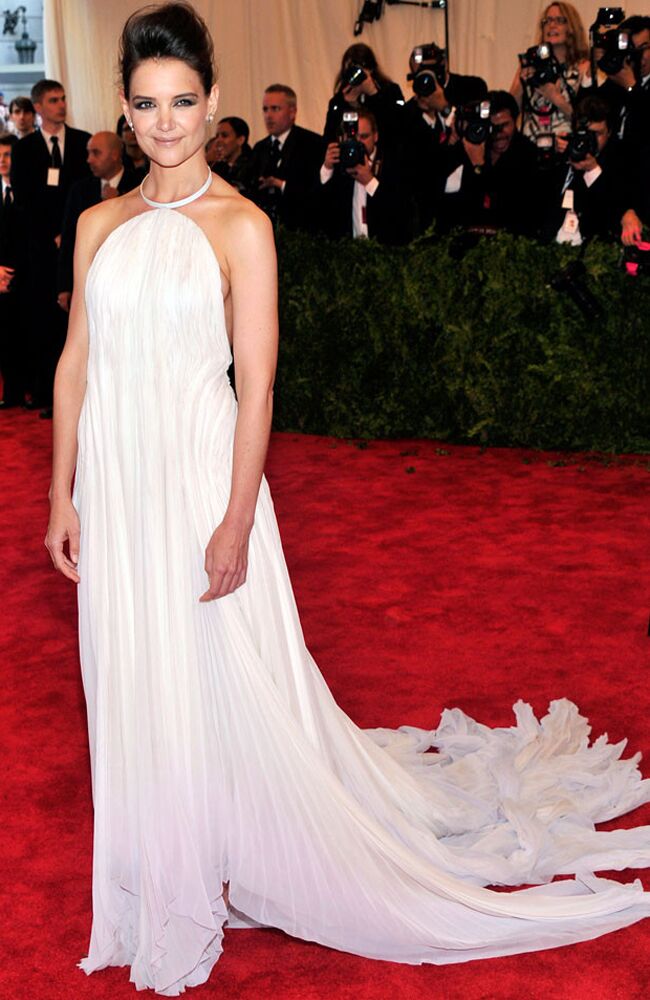 Metallic Embellishments
A wedding-worthy favorite of the night was Emmy Rossum in a sexy beaded sleeveless gown. The art deco detailing and subtle pattern has this girl ready for the Great Gatsby movie premiere too!
> Like this look? Great Gatsby accessories that you have to have.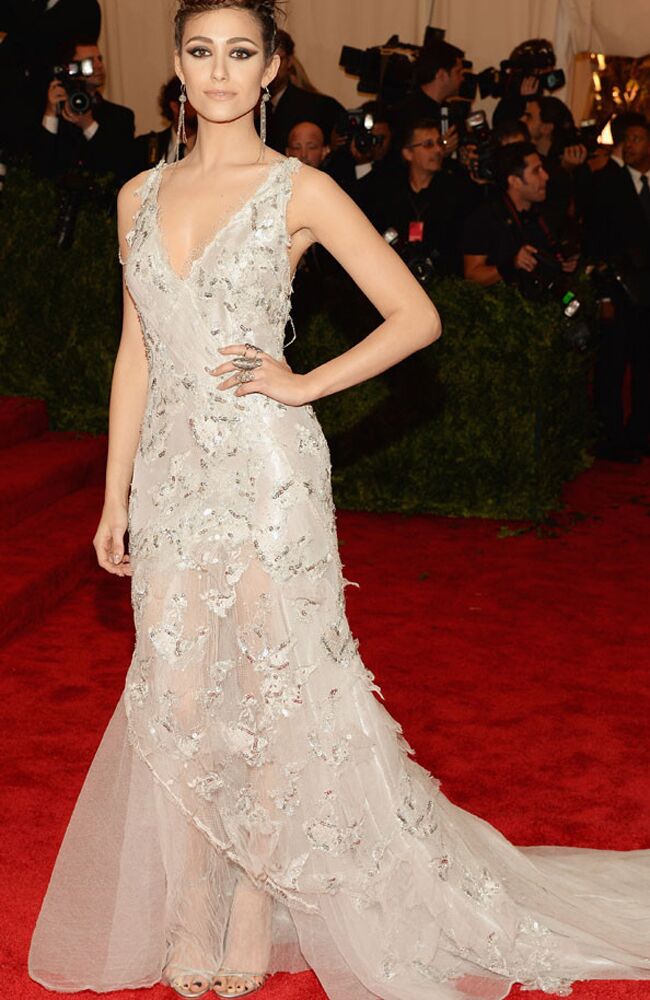 Tell me below in the comment section if you have a favorite wedding-worthy style or tweet me @heatherhallm!
> A Rock 'n Roll Wedding (With A Black Dress!)