Michael Russo's Wedding Was Inspired by a Pair of Sneakers!
by Jamie Miles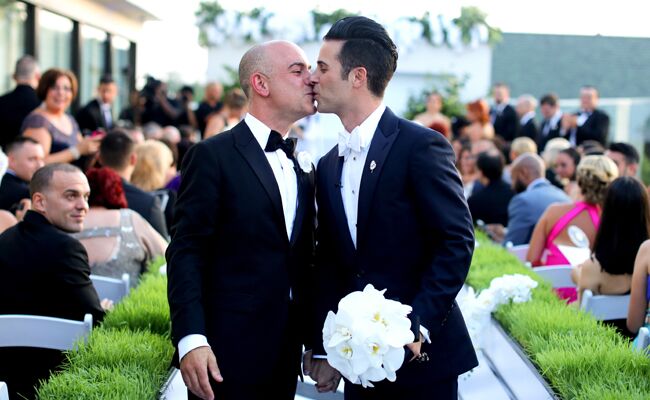 Wedding inspiration can come from anywhere, and for event planner Michael Russo of Michael Russo Events, it was a pair of Christian Louboutin striped sneakers. "I LOVED the stripes and I carried that through the entire event in a glamorous and sophisticated way," Michael says. Armed with their fabulous muse, the couple set out to plan a black-and-white wedding with a timeless and classic vibe. The ceremony took place on the outdoor deck at the Harbor Club at Prime and a black-and-white striped aisle runner set the stage. Custom white aisle boxes (created by The Showplace) filled with wheat grass and pretty phalaenopsis orchids (arranged by Pedestals Florals) lined both sides of the aisle and created a nice pop of color. After the ceremony, the guests (including a few of Michael's past celebrity clients Kevin Jonas and Joey Fatone!) made their way into the ballroom where silver sequins resembling oversized disco balls and towering centerpieces decorated the reception tables. See the gorgeous photos from Anthony Vazquez below and here. Plus, don't miss the trailer below by Joseph Edwards Films!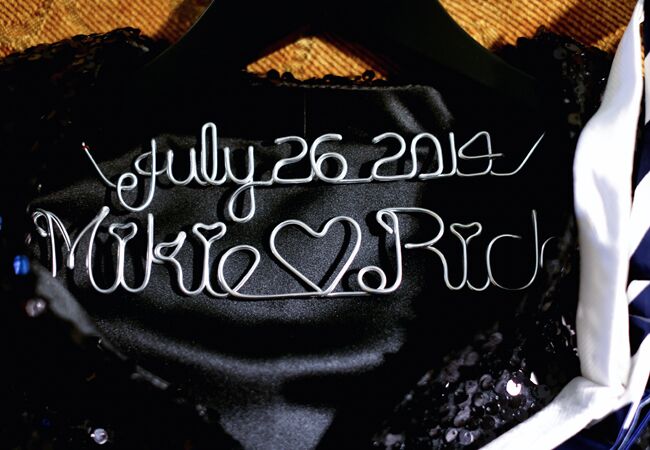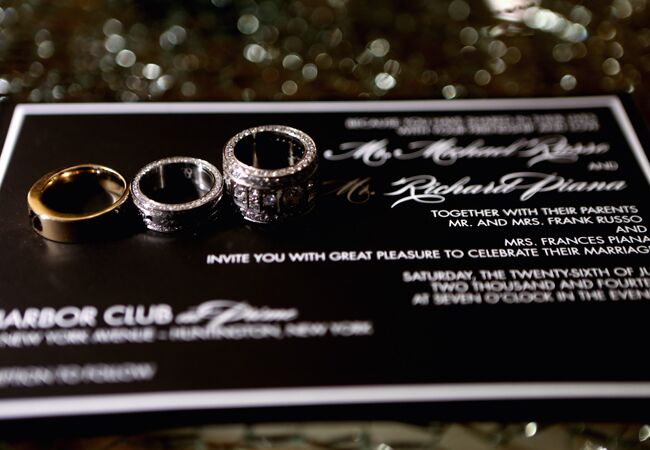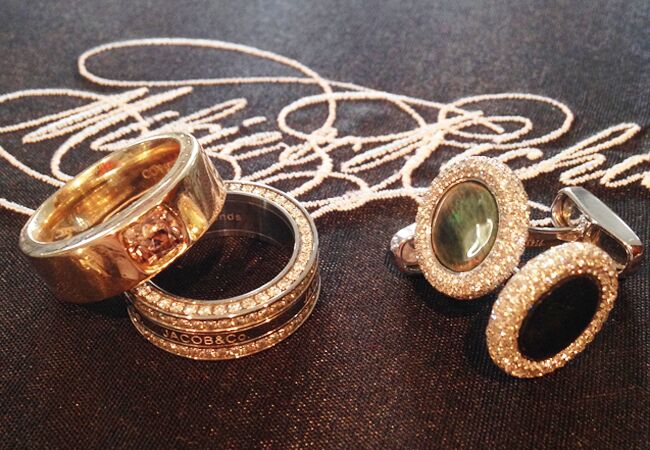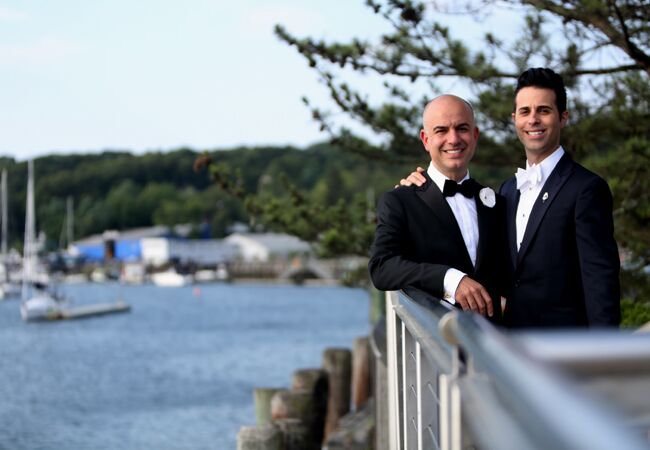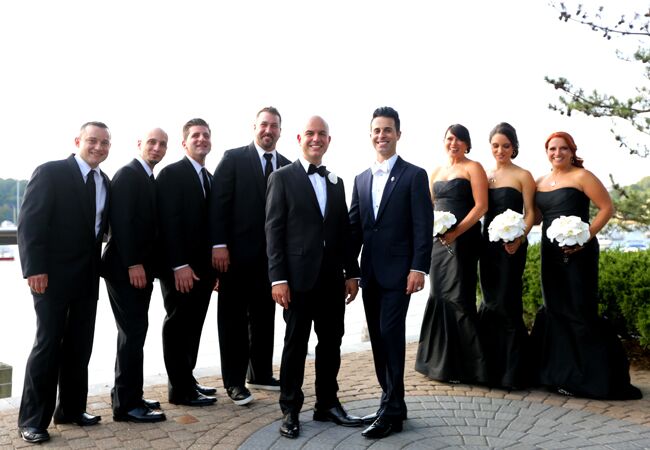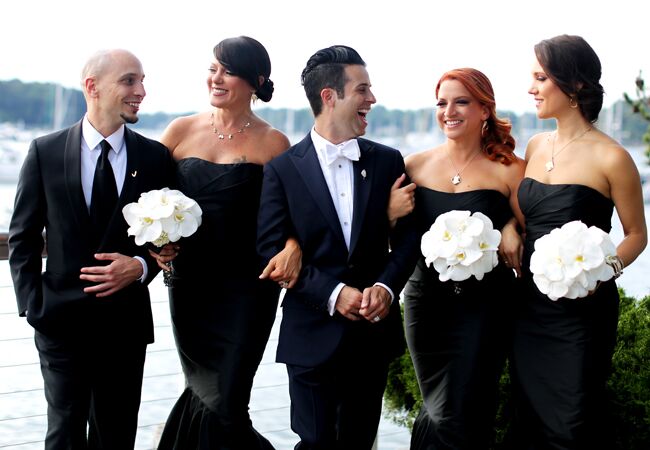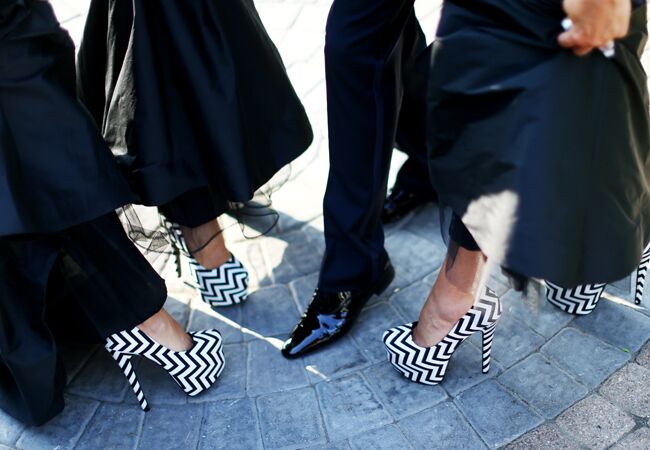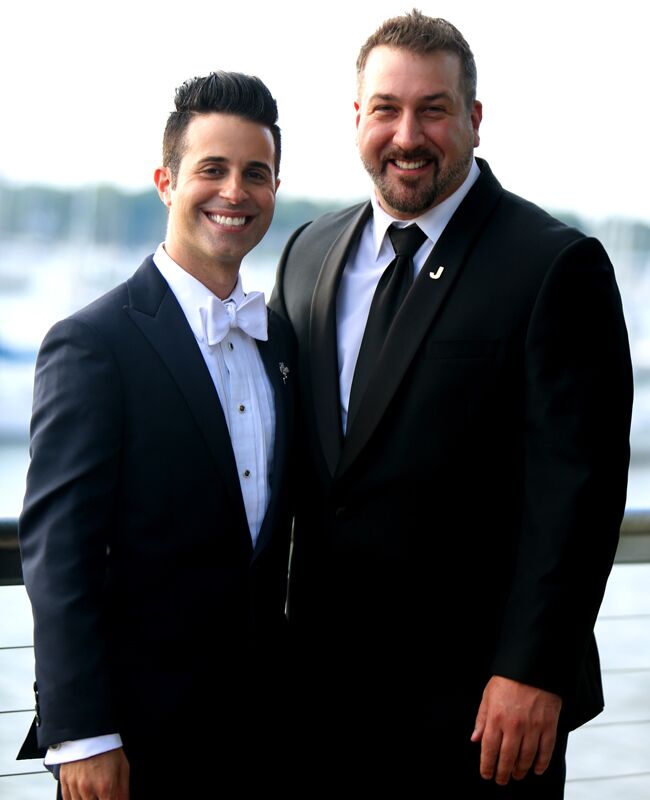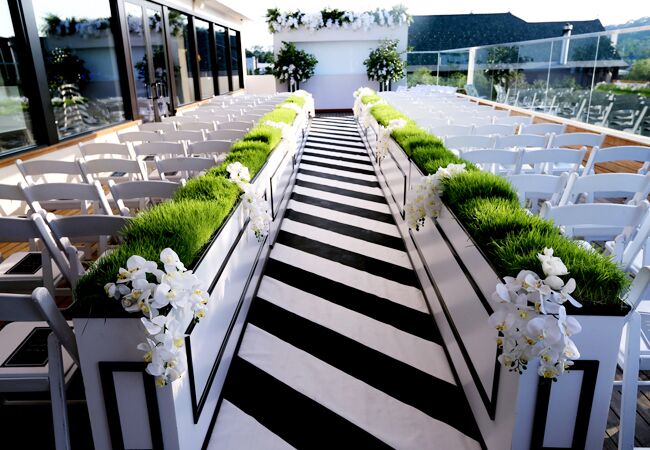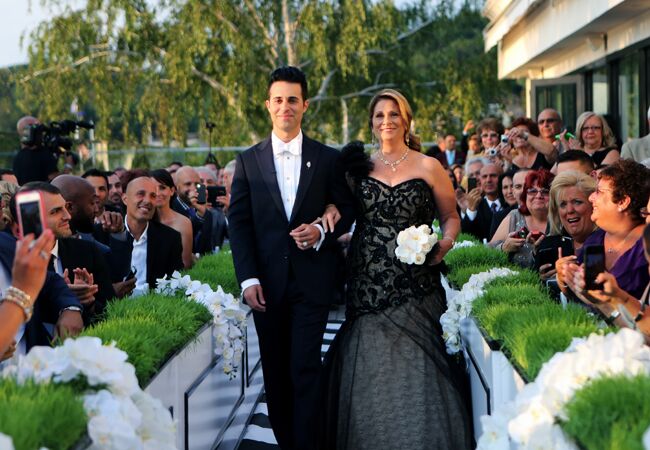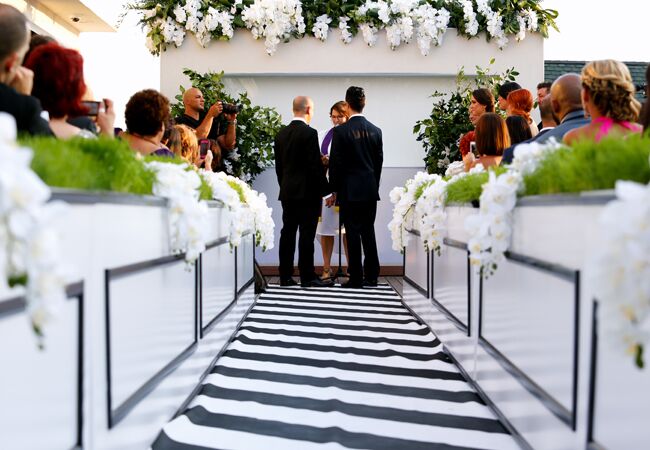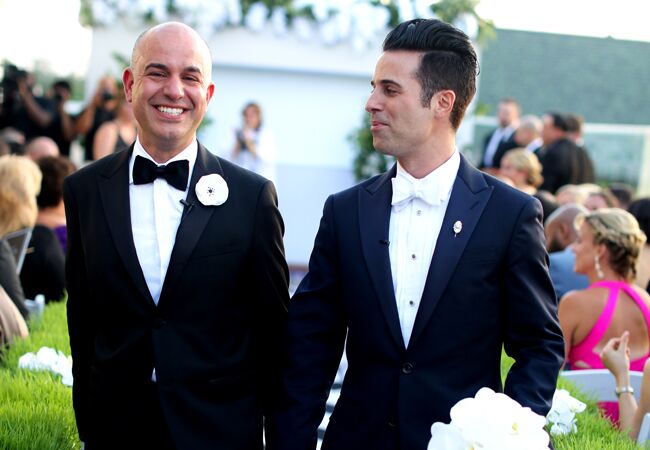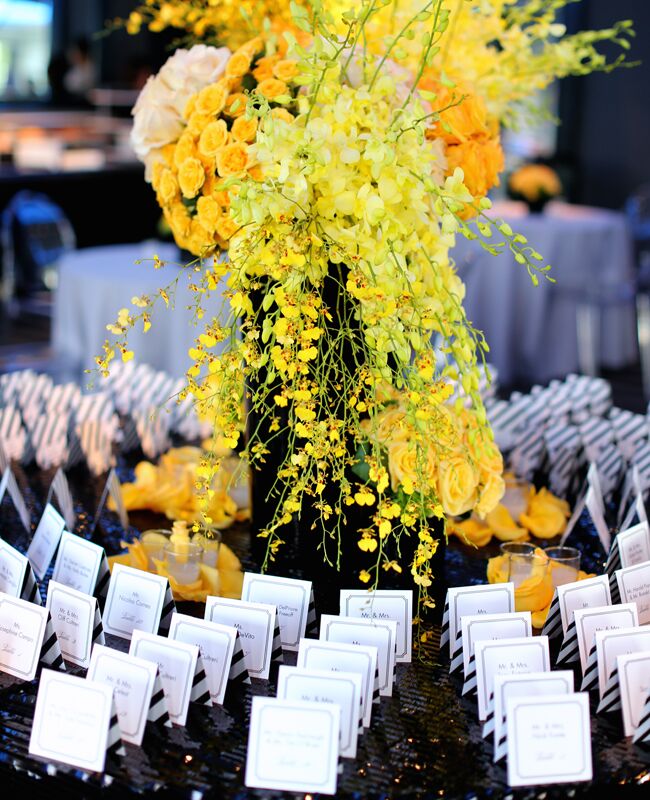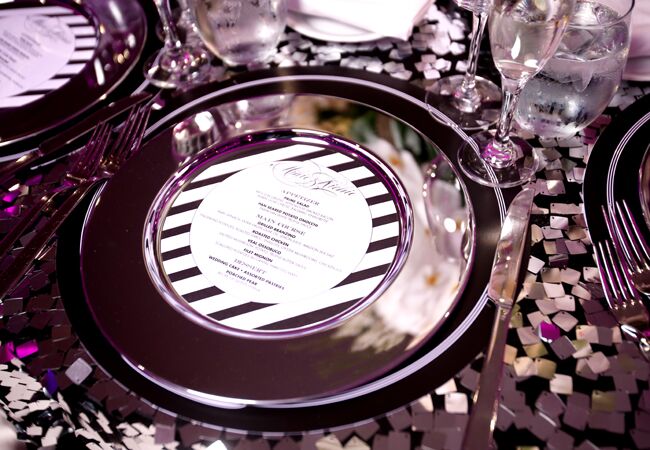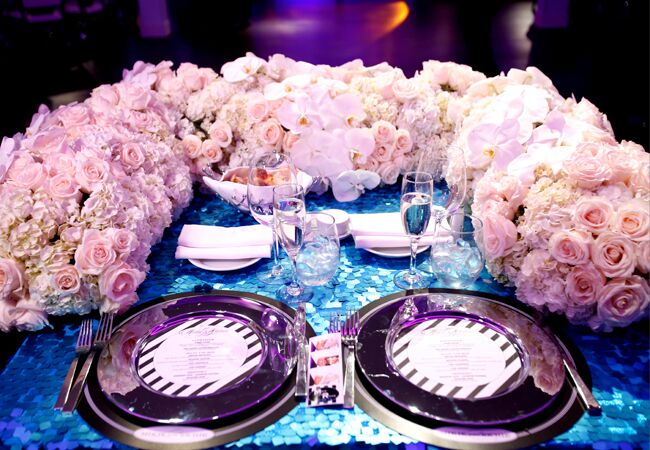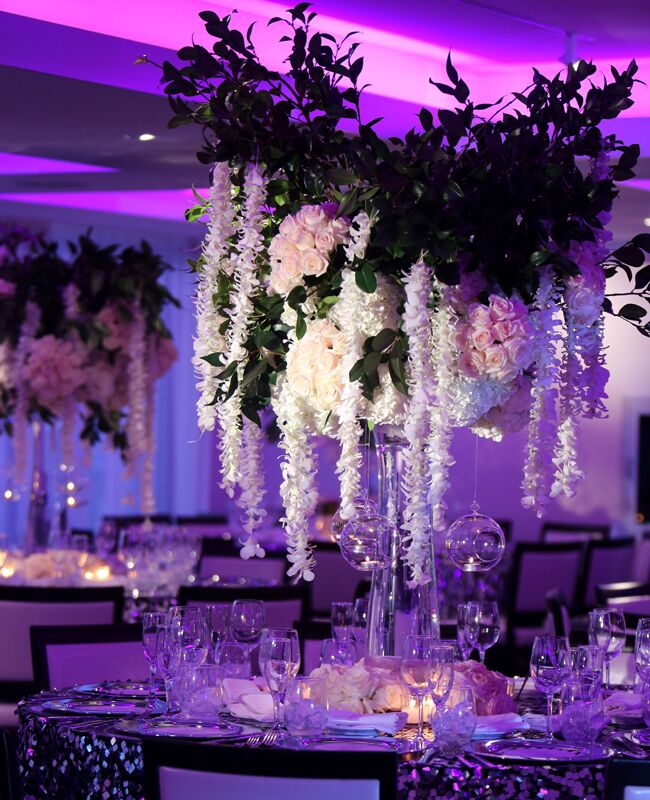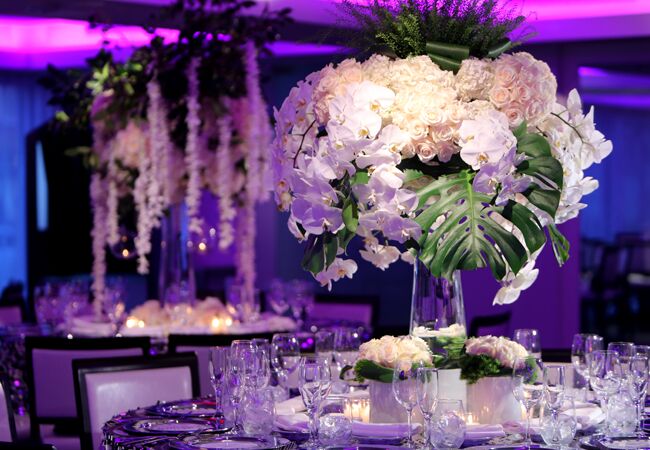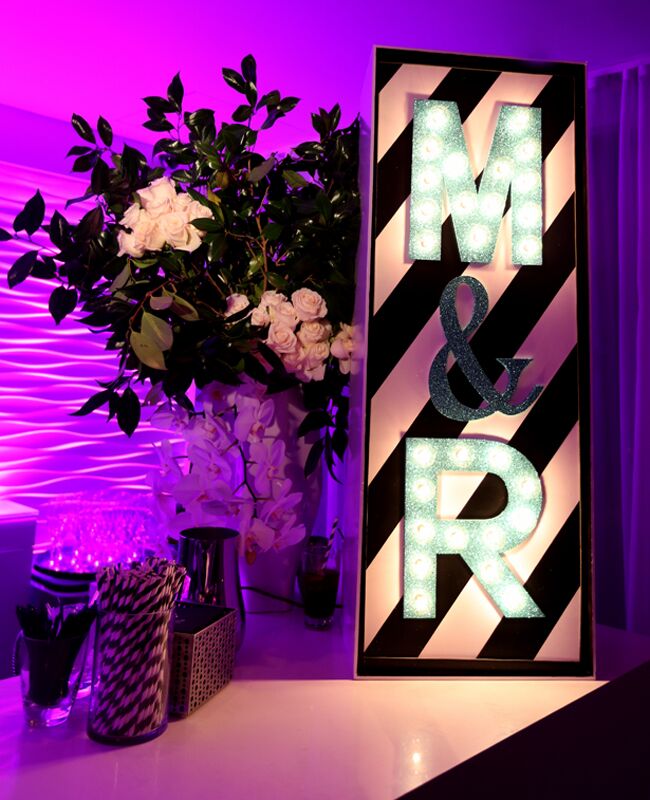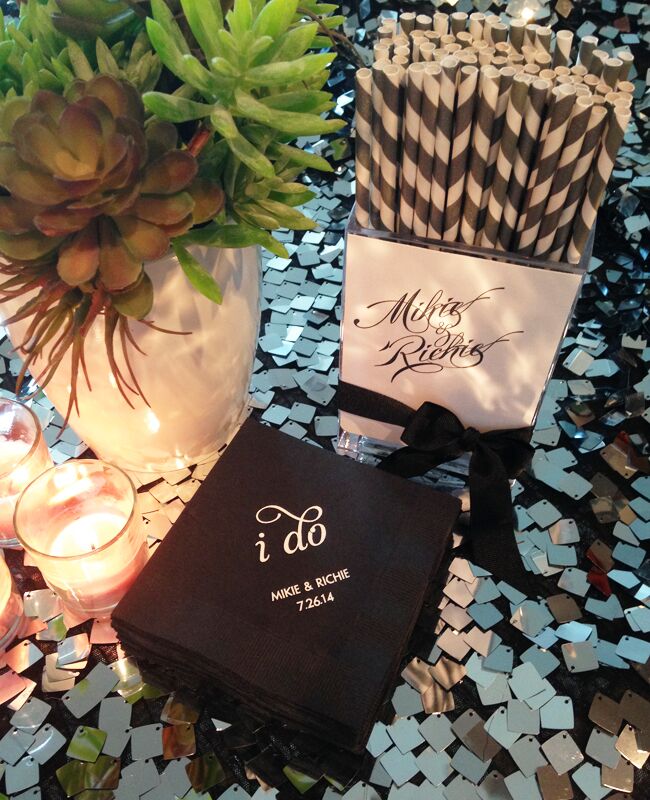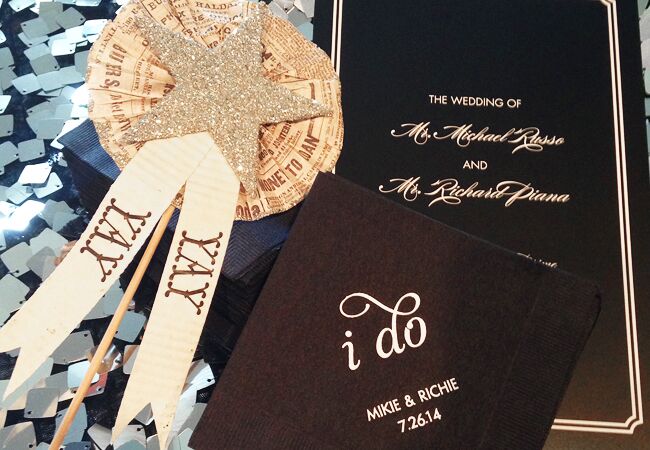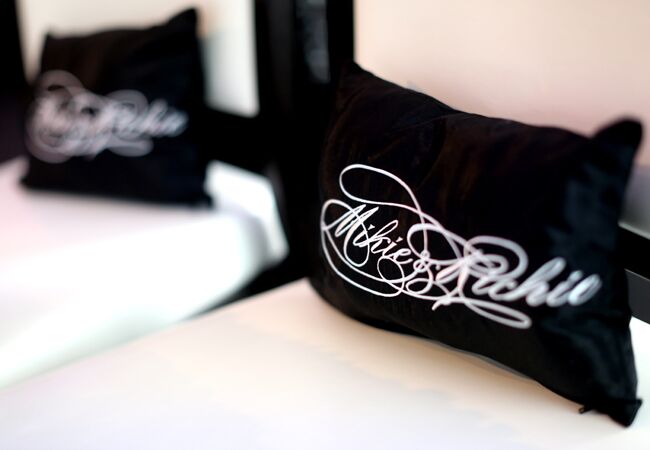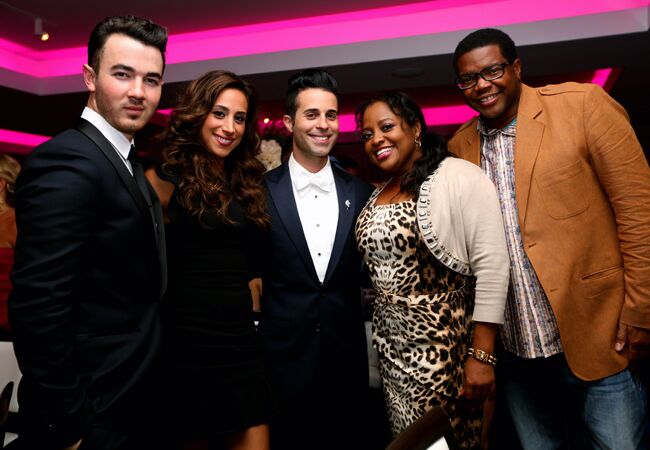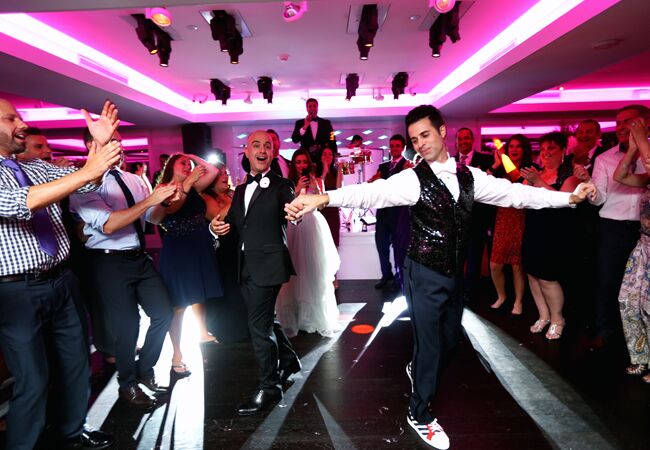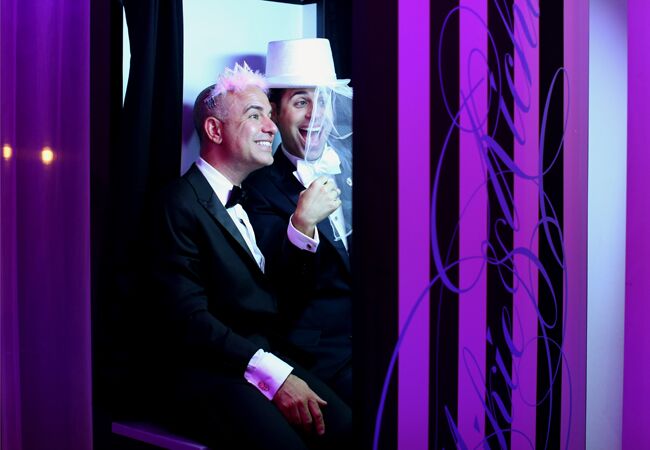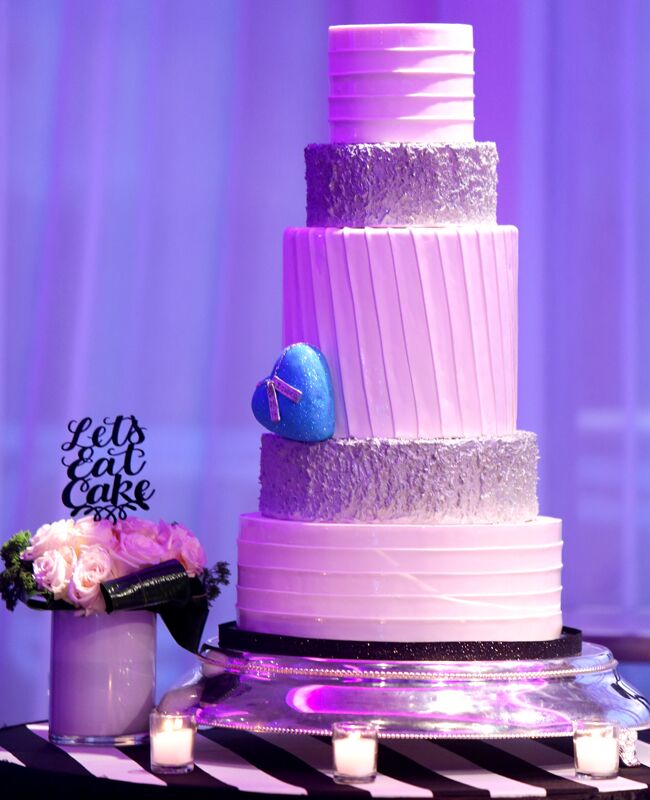 Watch Michael and Richie's wedding trailer below!

@mikierusso ties "The Knot" from Ed Neary @ Joseph Edwards Films on Vimeo.
Want More? Of Course You Do!
> Get Michael Russo's Best Planning Advice
> How TheKnot.com Editor Gets Married
> 300+ Inspiring Real Weddings