Wedding Planning Tips From Kaeli Garcia of Luna Soiree Events
The Ann Arbor-based planner shares her wedding day tips and tricks.
by Rachel Sylvester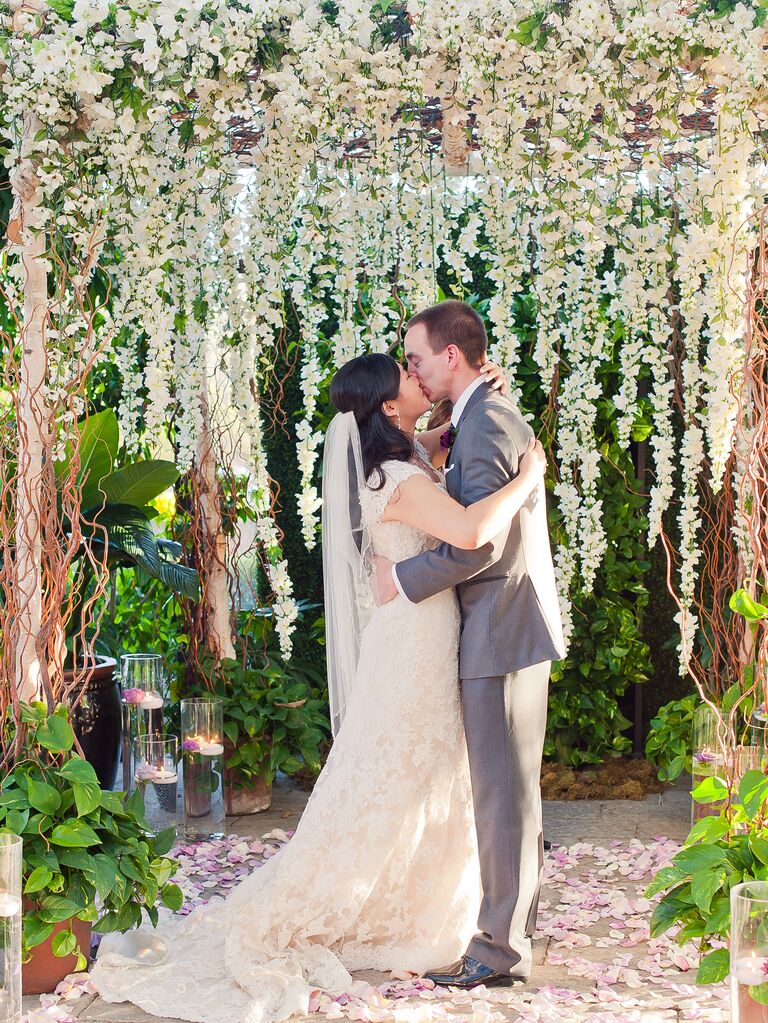 Kaeli Garcia
Luna Soiree Events, Ann Arbor
How do you guide couples through their first planning steps?
Planning a wedding is a bit like starting a new job – you need to get organized and come up with a game plan. To start, create a wedding folder with tabs for each category and an email address dedicated solely to communication with venues and pros. Then, make a short list of your top priorities for the wedding. Keep these in mind throughout the process so you can stick to the most important tasks and not allow the smaller details to create stress along the way. Finally, hire a planner to help you manage the logistics, save money, build your wedding pro team and ensure that your vision is executed seamlessly.
What are your best tips for to-be-weds who want a fabulous wedding without busting their budget?
Use seasonal flowers and keep the designs simple. You can also incorporate personal details into your wedding by asking crafty friends and family members to help with DIY details.
What are some tips for couples who are planning a wedding in less than six months?
Hire a planner and create a timeline right away. It's important to choose a venue and overall aesthetic right away too. Trust your instincts, make quick decisions and stick to them so you don't get too caught up in the details.
What's the most important thing couples should ask themselves when choosing pros?
Do I trust this person to represent me on my wedding day and do I like them enough to spend the most important day of my life with them? If the answer is yes, then you've found your match.
What should to-be-weds consider when choosing a venue?
Pick a space that not only gives your guests room to move around, but also provides the opportunity to incorporate your unique style and personality. Visit as many locations as possible so you can feel confident in your decision.
What are the biggest pieces of advice you find yourself telling couples throughout the entire planning process?
Stick to your priorities and trust your instincts. Don't just pick something because it's cheap, but don't blow your budget on things that won't impact your day either. Be pragmatic in your choices and ask for a second opinion when you need it. Oh, and don't forget to tip your pros!
What's the number one reason to hire a planner?
The best reason is for peace of mind. Hire a planner to ensure you enjoy your day to the fullest, knowing that you have a trusted professional—and friend—taking care of all of the important details.