Mila Kunis Was A Bridesmaid In Her Brother's Wedding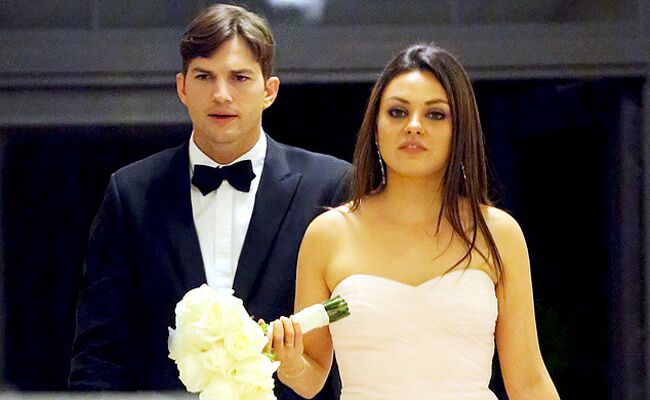 Celebs really are just like us! Mila Kunis wore a strapless tea-length gown and carried a bouquet of white roses down the aisle as a bridesmaid at her brother's wedding over the weekend at St. Petersburg Yacht Club in Florida. Ashton Kutcher also got dressed up for the black tie affair to join Mila as her date. E! Online also reports that Ashton was invited to pose with Mila in some of the family photos. Here's hoping that the next time Mila and Ashton attend a wedding, it's their own!
Want more? Of course you do!
> 6 easy (DIY!) bridesmaid gifts
> Bride chooses her horse to be a bridesmaid