Model's Boyfriend Sets Up Fake Photo Shoot For Surprise Proposal (Watch!)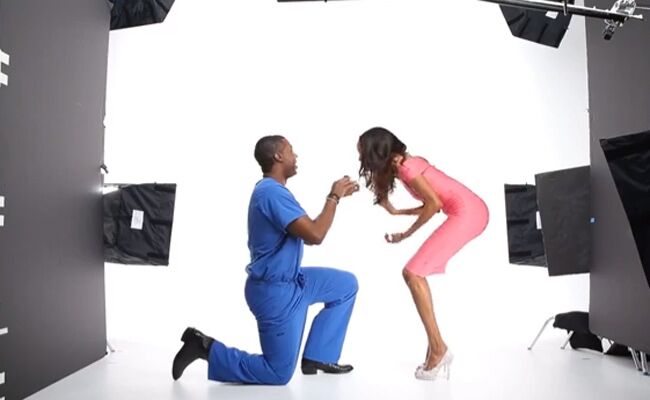 Talk about elaborate proposals: Dr. James Pinckney set up a photo shoot for his girlfriend and Sports Illustrated swimsuit issue model Quiana Grant. Quiana thought she was posing for a Neiman Marcus catalog, but it turns out it was actually a carefully planned surprise proposal (there was even champagne prepped on set for the couple). The whole thing was caught on plenty of cameras that were pointing right at Quiana during the shoot. How cute is that? Watch the video from the proposal below!
Want more? Right here!
> 5 ingredients for the perfect proposal
> 10 steps to a better engagement ring selfie