These Champagne Six-Packs Are Perfect for Any Wedding Celebration
Meet the coolest and classiest six-pack around, from Moët & Chandon—coming just in time for your summer wedding festivities.
by Maggie Seaver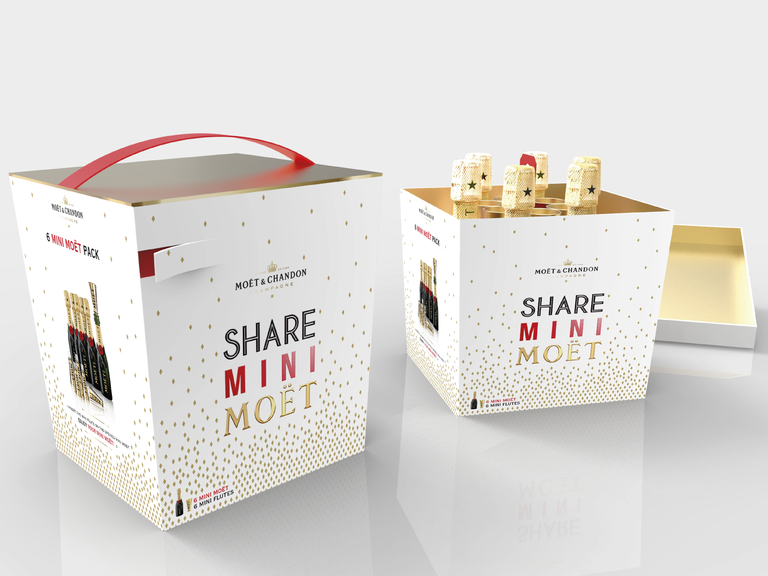 Your summer wedding festivities just got extra bubbly! Introducing the limited-edition Moët Mini Party Pack from Moët & Chandon, the new and improved version of its first-ever champagne six-pack released last summer. We'll repeat that slowly so it really sinks in: champagne six-pack. Why didn't we think of this before?  
Starting in June (we know, so far away), get your hands on the Moët Mini Party Pack, a sophisticated six-pack of personal-sized champagne bottles crowned with golden flute toppers, filled with chilled Moët Imperial Brut Champagne and complete with a built-in ice bucket. For $100 a pack, these ice-cold splits are tailor-made for summer parties (read: all your wedding events). Hand out ice-cold bottles at your picnic engagement party, pass them around at your poolside bachelorette bash or offer them to guests after your beach ceremony to kick off cocktail hour. We can't think of a better way to bring the pop, fizz, clink to your celebration.