Monique Lhuillier Wedding Dresses Inspired by Ballerinas for Fall 2015
by Rachel Torgerson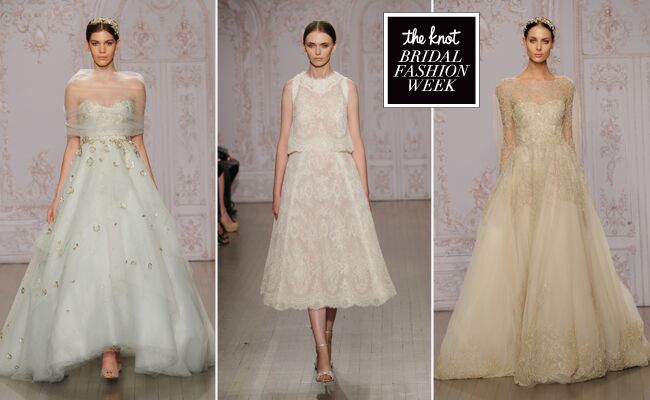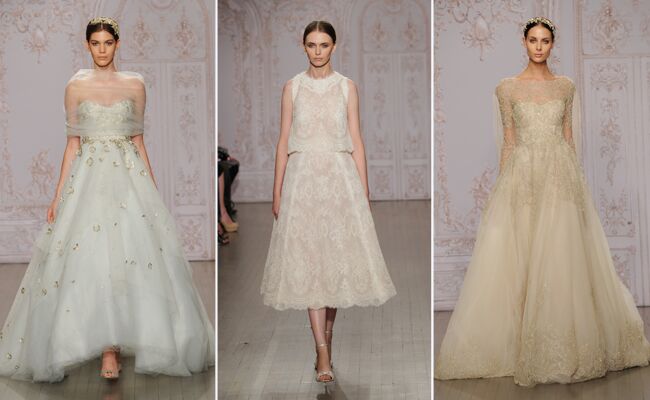 For her latest collection, Monique Lhuillier was inspired by jewelry boxes and the little ballerina inside them. Displayed in an array of subtle and beautiful colors, this collection's pieces were romantic and flattering. "This season I was really excited about showing color," designer Monique Lhuillier shared with us. "It was all these subtle shades, but it felt right. Brides come to me and I always say, 'It can still be your day without being in a white dress.' I'm here to open up their minds a little bit." Feminine floral appliques mixed with metallic beadwork, reembroidered lace in soft sheath dresses, exaggerated trains, trumpet silhouettes and grandiose ball gowns. Models accessorized with metallic floral motif headpieces that perfectly complemented the ballerina aesthetic. See the entire uniquely romantic Fall 2015 collection by Monique Lhuillier below.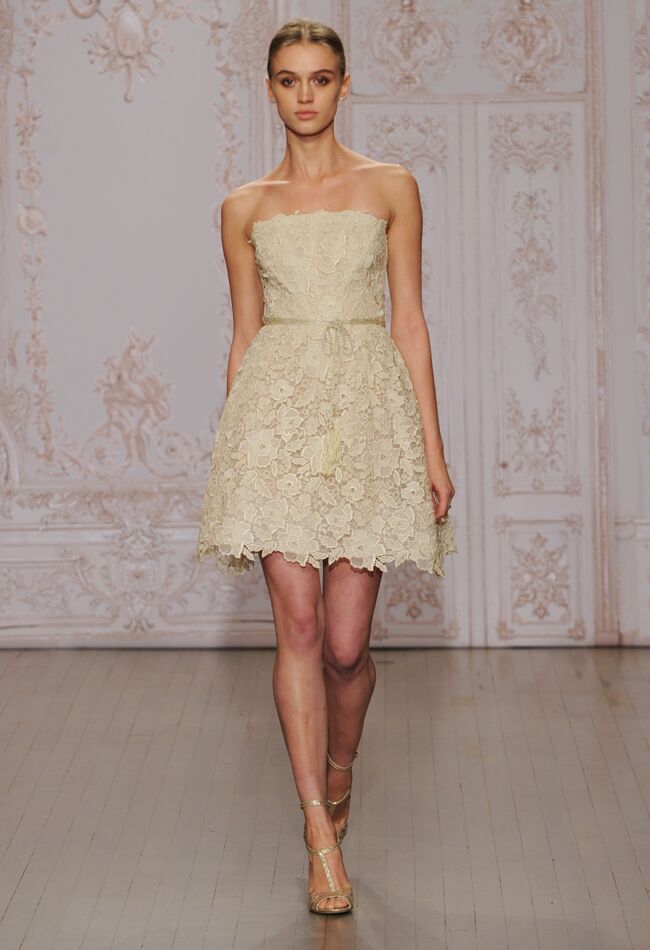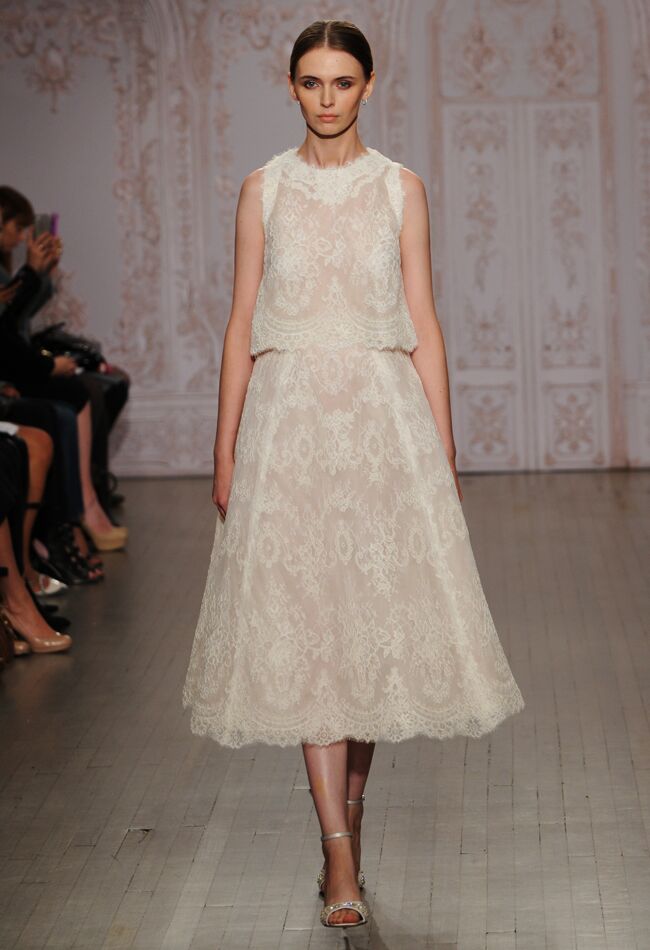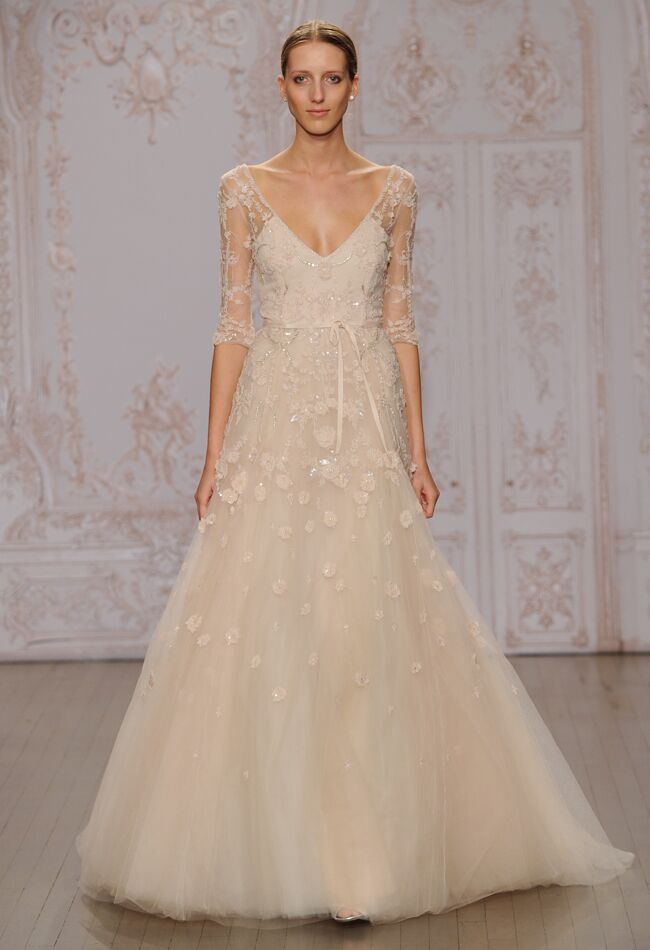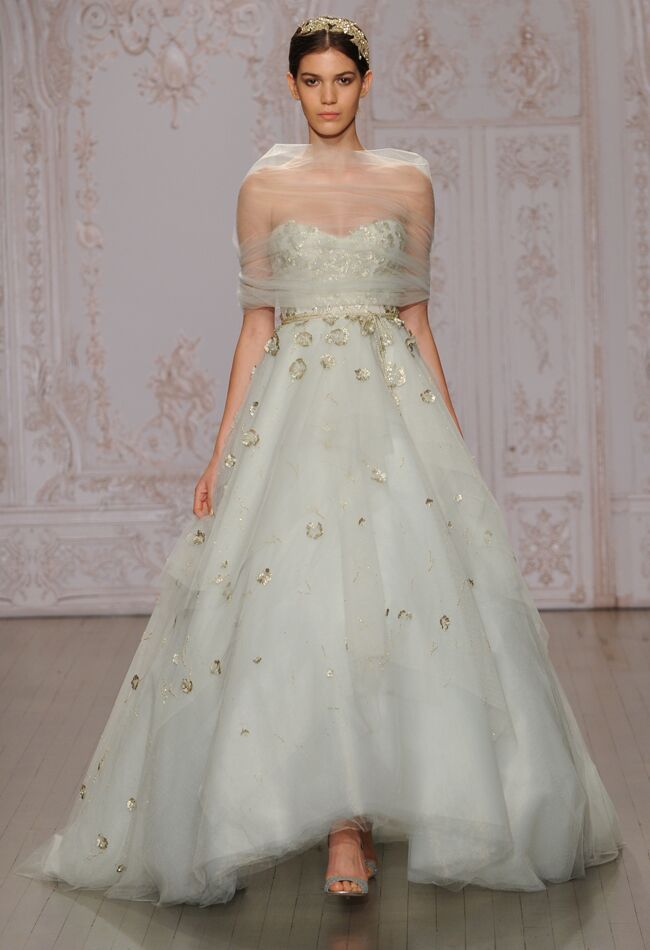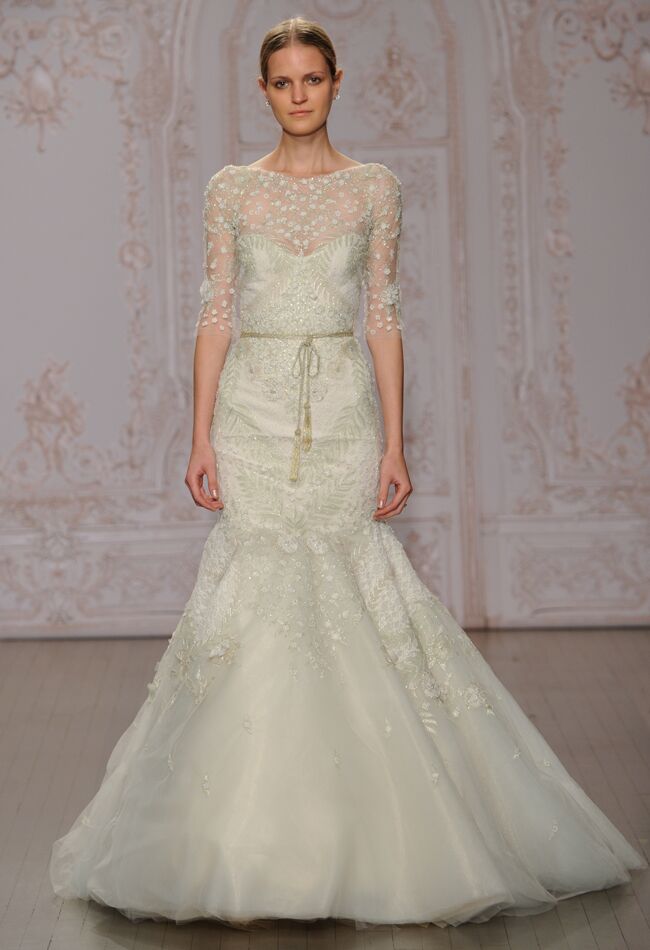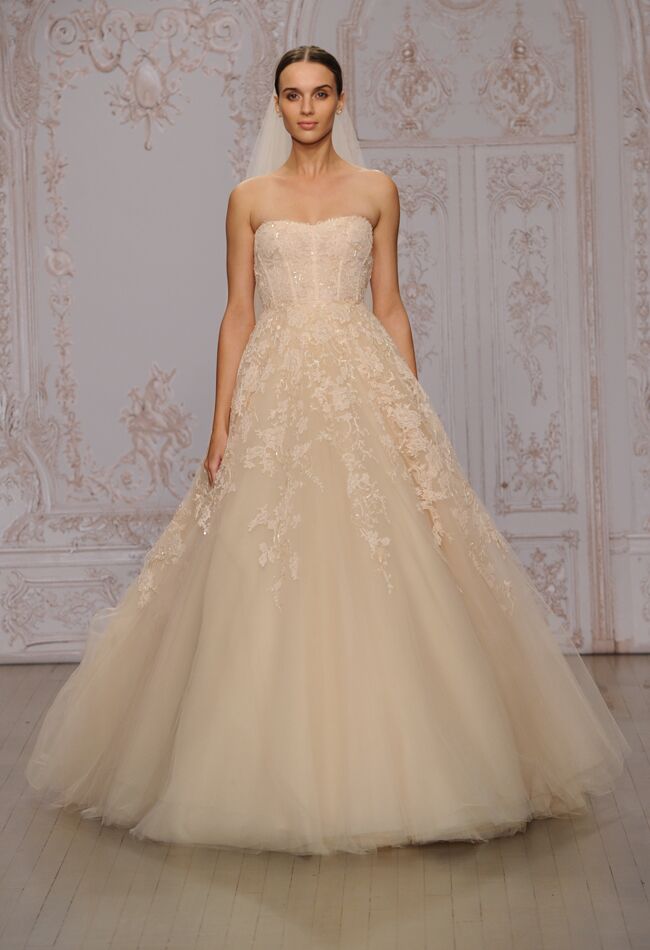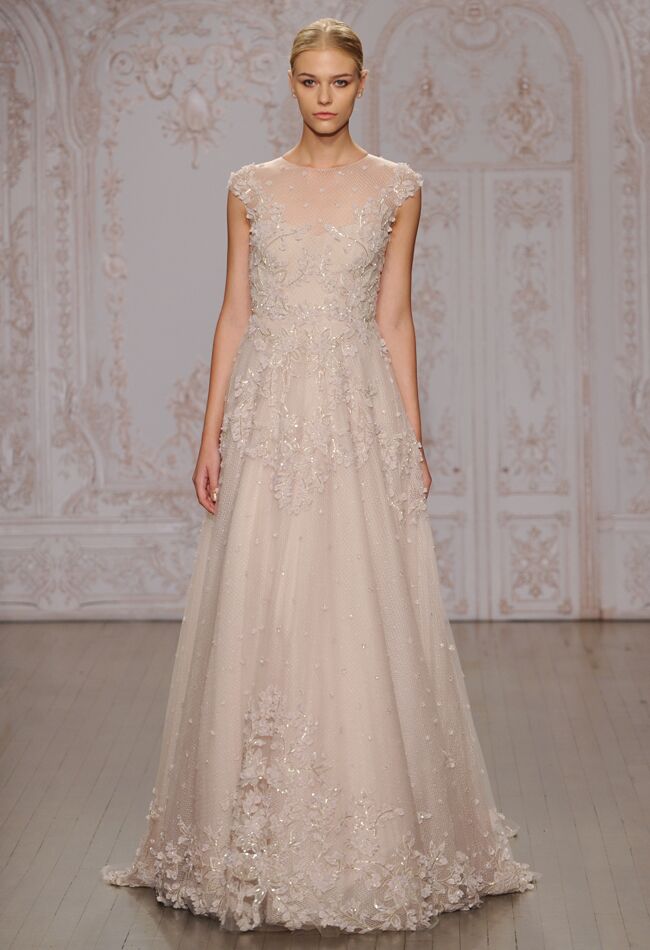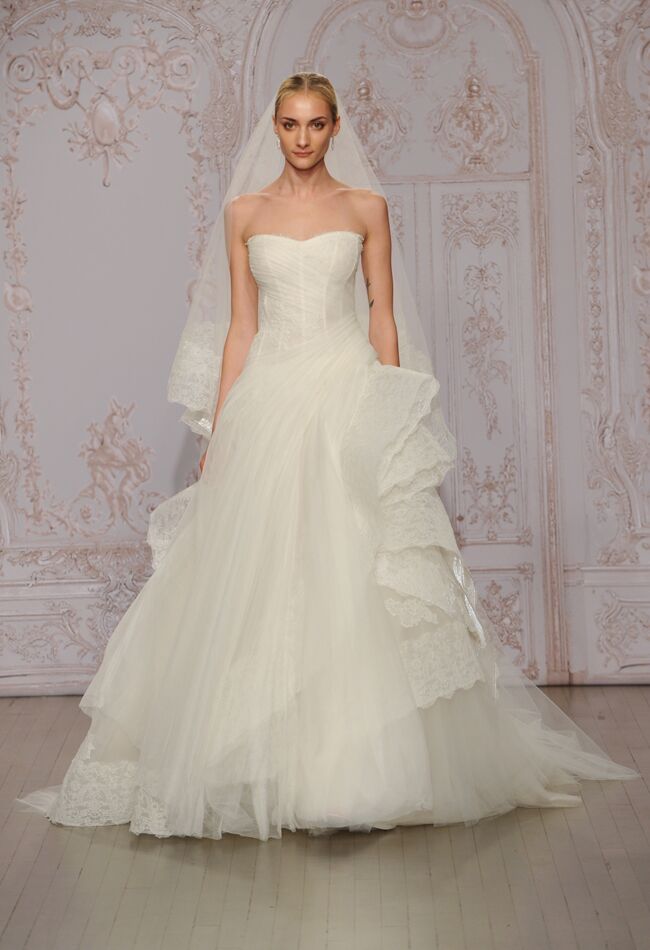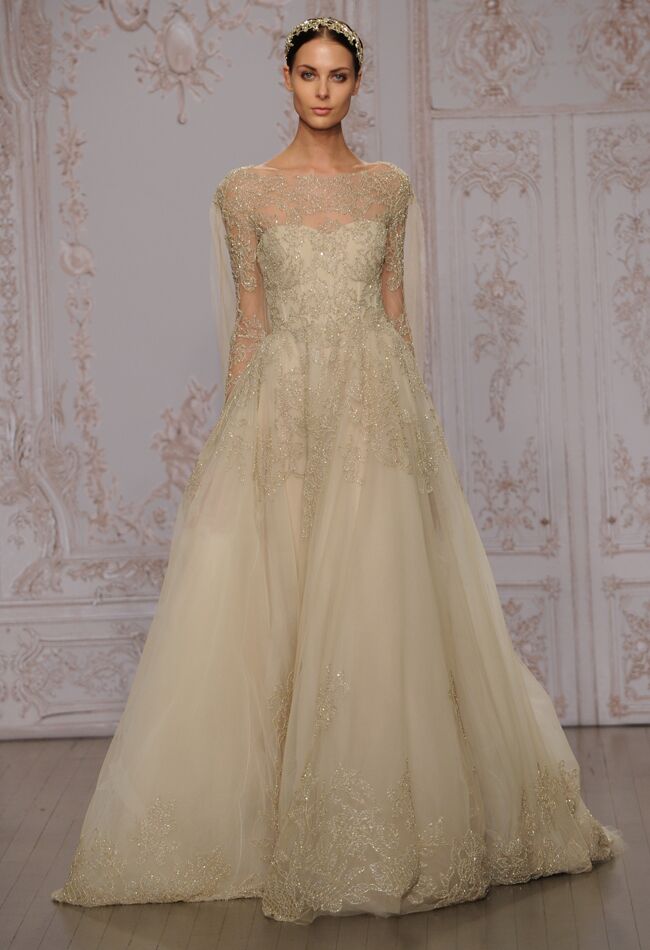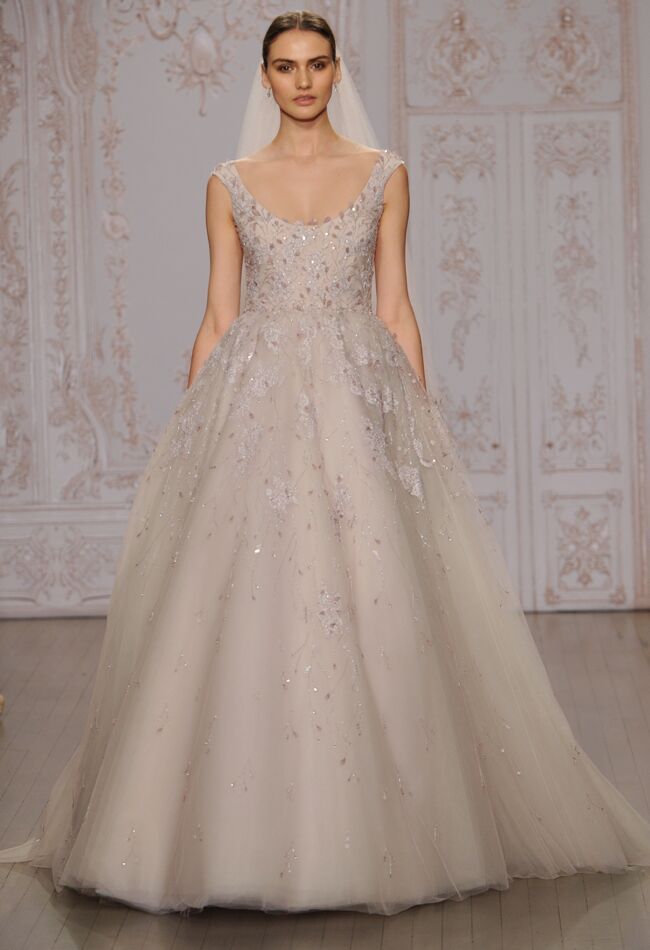 Want more? Right here!
> See Monique Lhuilier wedding dresses you can shop right now!
> Download The Knot's #1 Wedding Dress app for iPhone or Android!