See Monique Lhuillier Wedding Dresses From Bridal Fashion Week
Here's the designer's latest collection to hit the bridal runways.
Breathtaking Monique Lhuillier wedding dresses give brides sophisticated luxury and a memorable moment as they float down the ceremony aisle, no matter which picturesque gown from her collections they say yes to. Monique Lhuillier is an acclaimed international bridal designer with a signature design sensibility centered around showstopping gowns with a feminine tilt. The Filipino-American designer offers brides innovative couture gowns that are whimsical and explore playful elements. With both bridal and ready-to-wear lines, Monique Lhuillier dresses dominate the evening wear scene. Her unique gowns stand out thanks to distinct elegance that transcends time while also setting of-the-moment trends.
Monique Lhuillier's Fall 2020 Wedding Dresses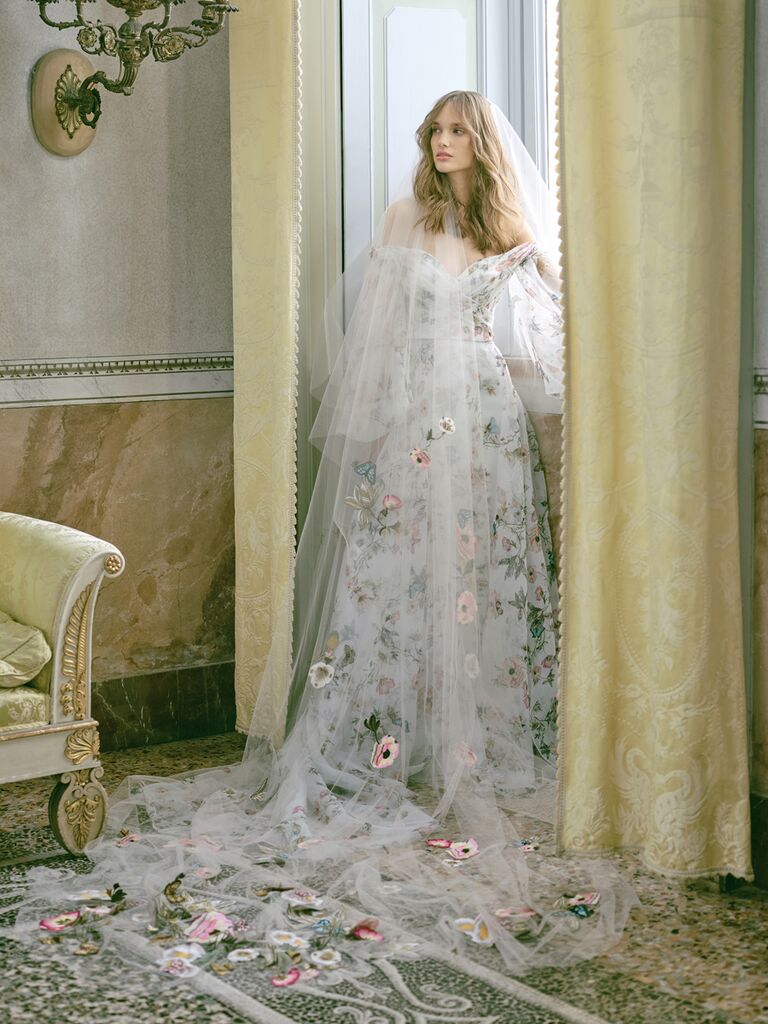 Jardin gown; A-line wedding dress with off-the-shoulder sleeves and colorful flower print.
Daphne gown; Flutter-sleve modified A-line gown with 3-D lace applique.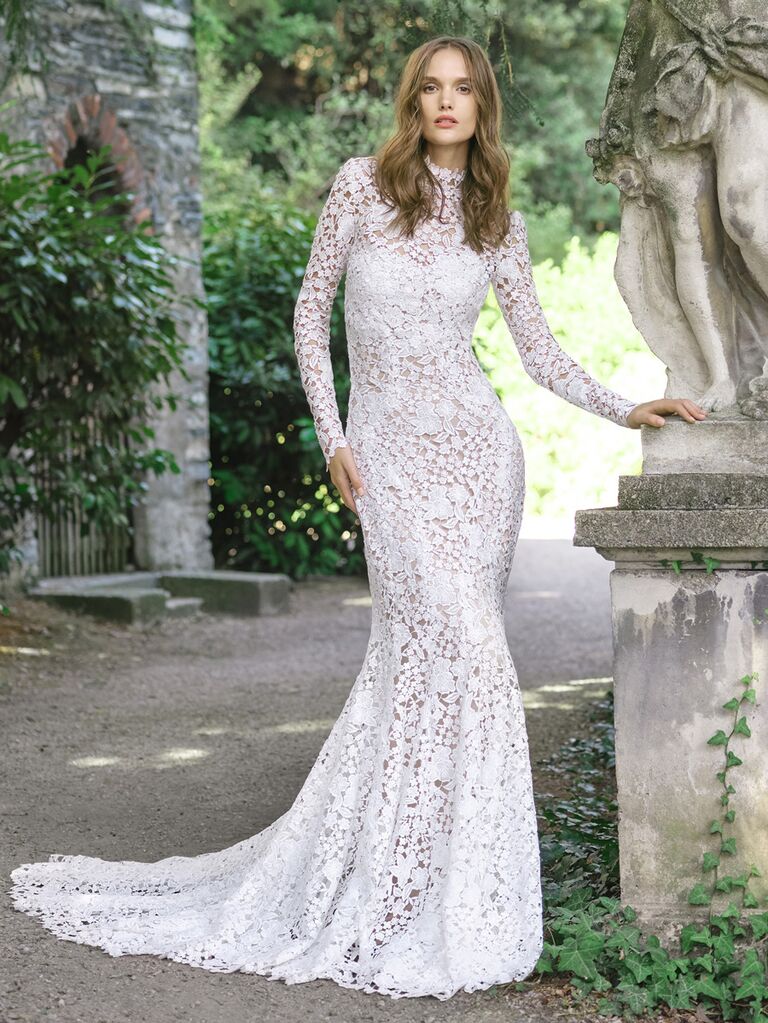 Atherton gown; Strapless guipure lace trumpet gown with long sleeve high illusion neckline jacket.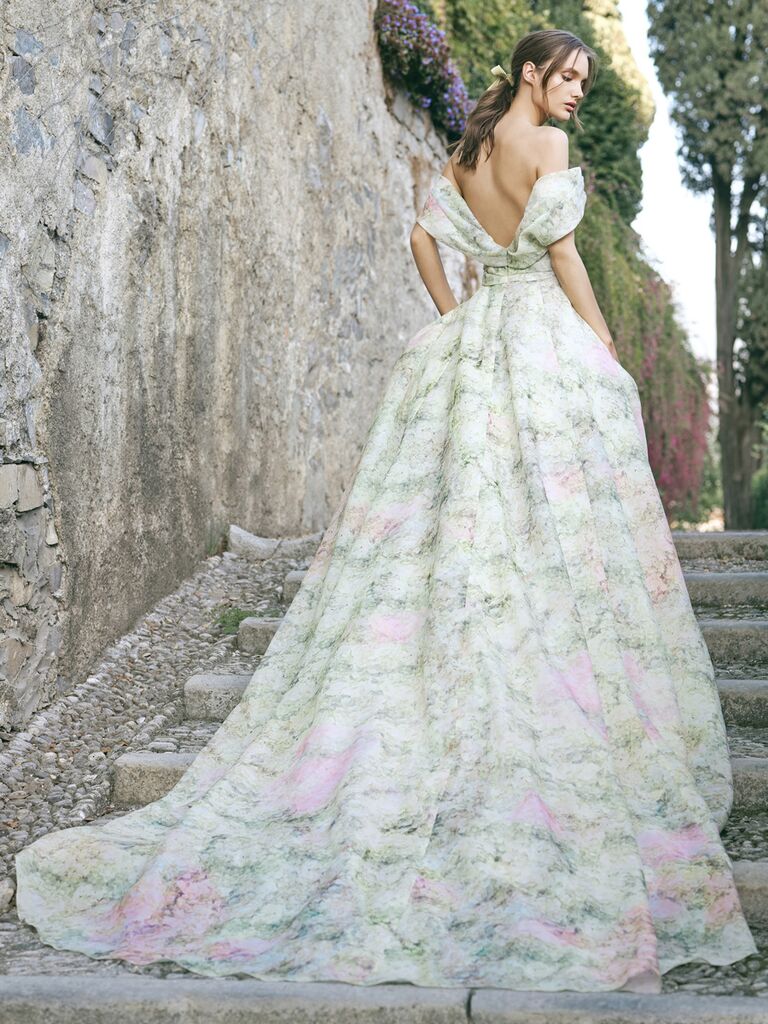 Hydrangea gown; Off-the-shoulder ball gown with colorful, floral print.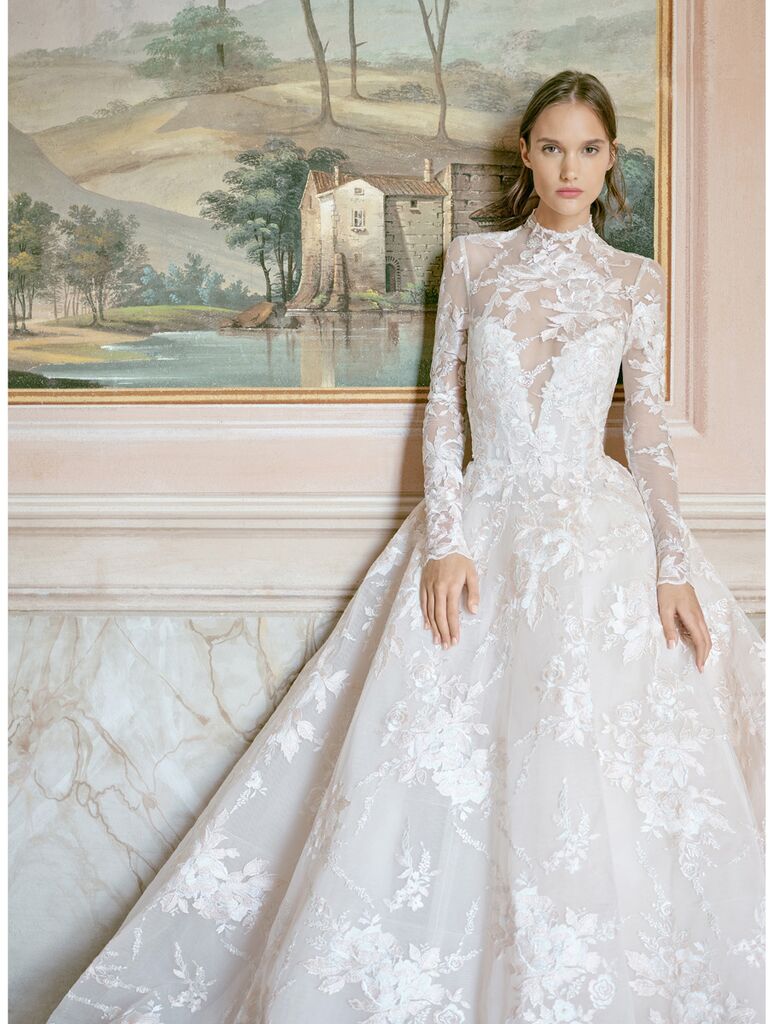 Wish gown; Strapless ball gown with long sleeve high neckline jacket.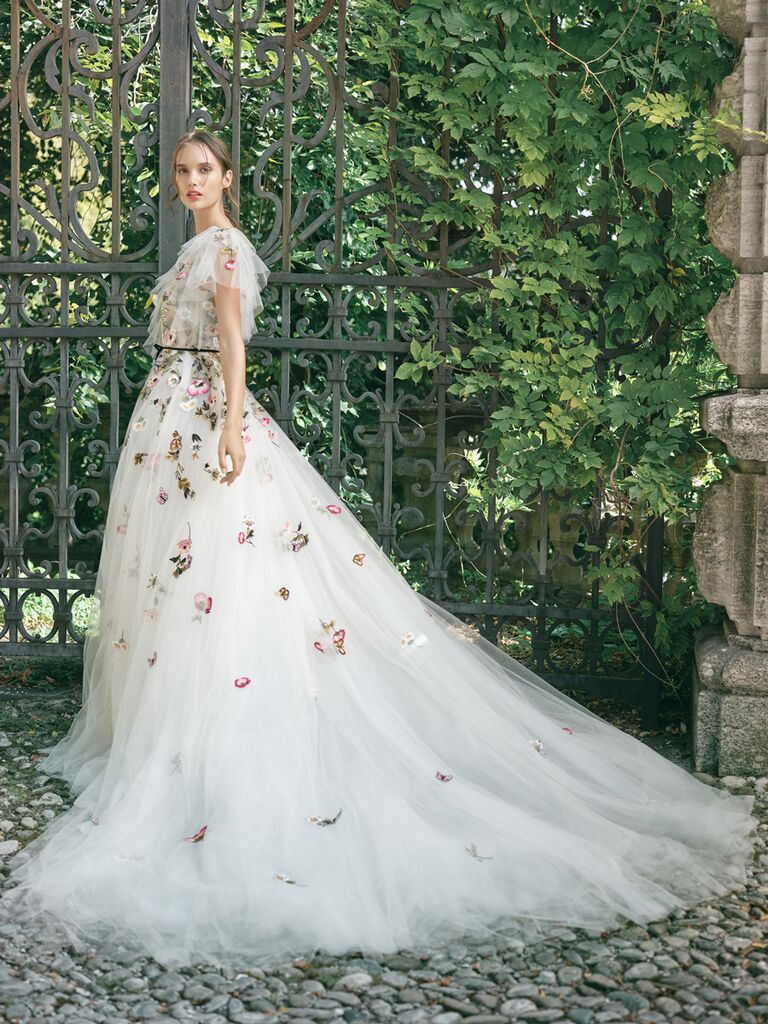 Wonder gown; Floral tulle ball gown with flutter sleeves.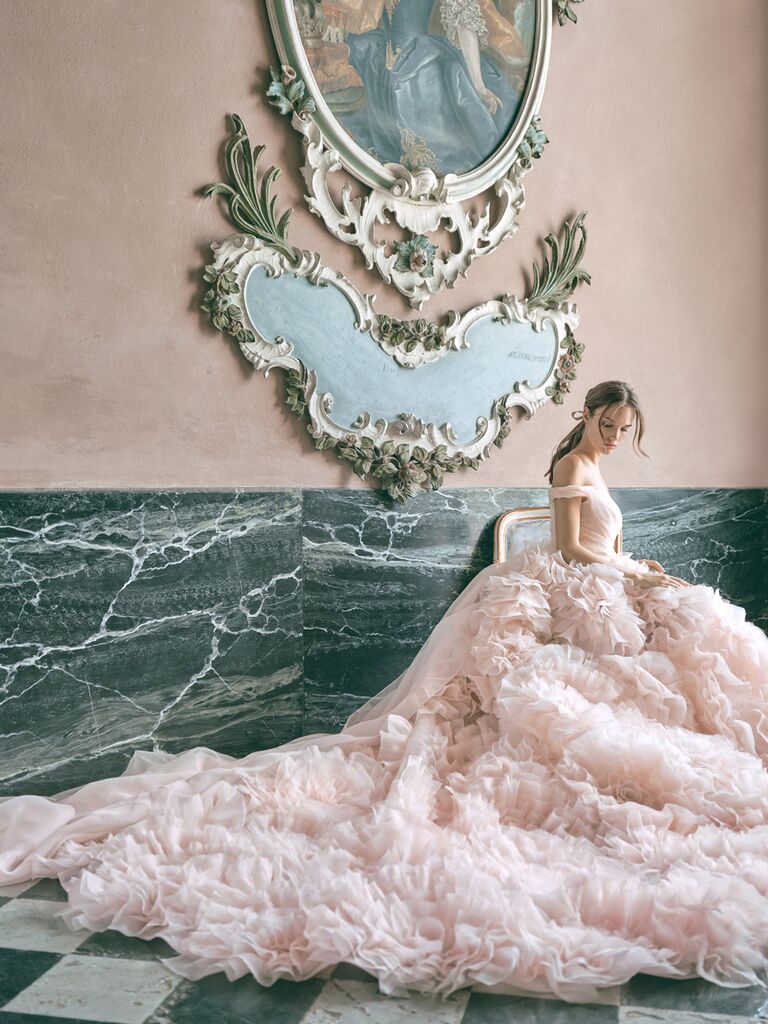 Secret Garden gown; Off-the-shoulder blush textured ball gown.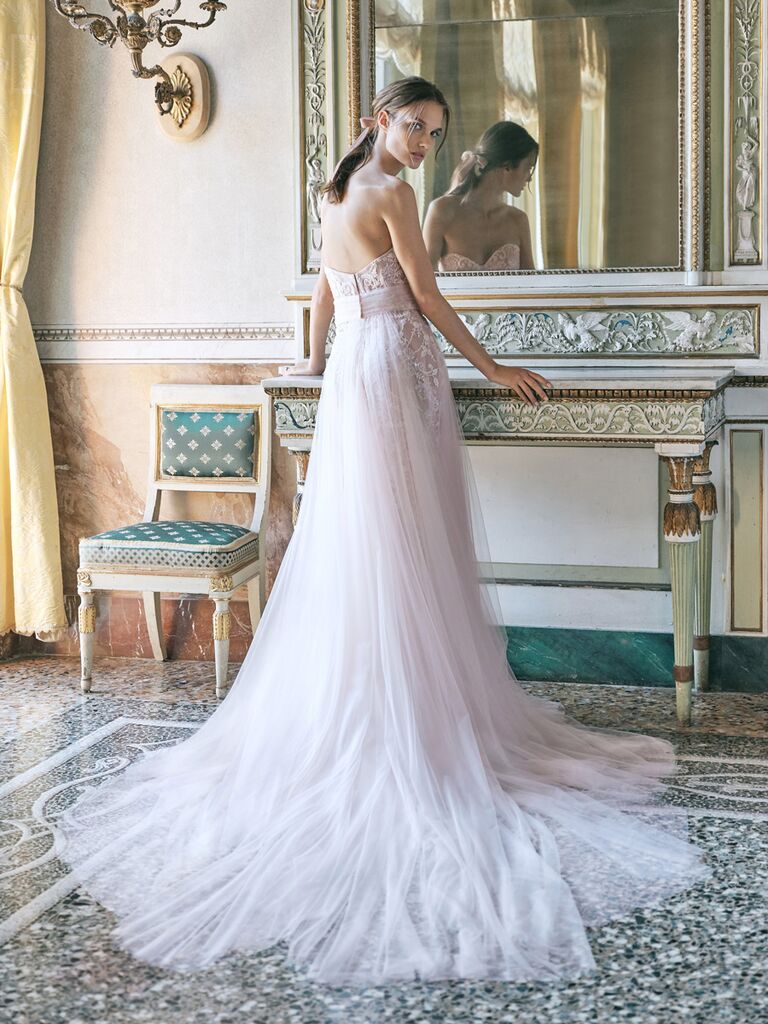 Venetian gown; Embroidered tulle column gown with tulle A-line overskirt.
Venus gown; Plunge front A-line dress with long, off-the-shoulder sleeves.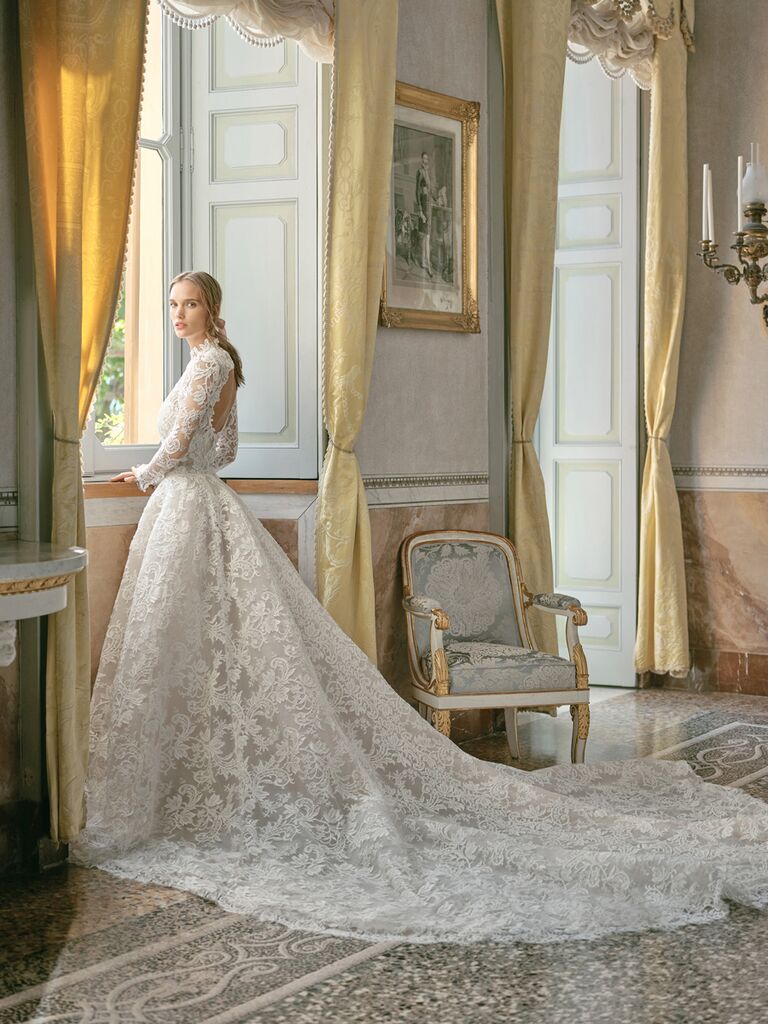 Emilia gown; Strapless lace ball gown with long sleeve high illusion neckline jacket with signature open back.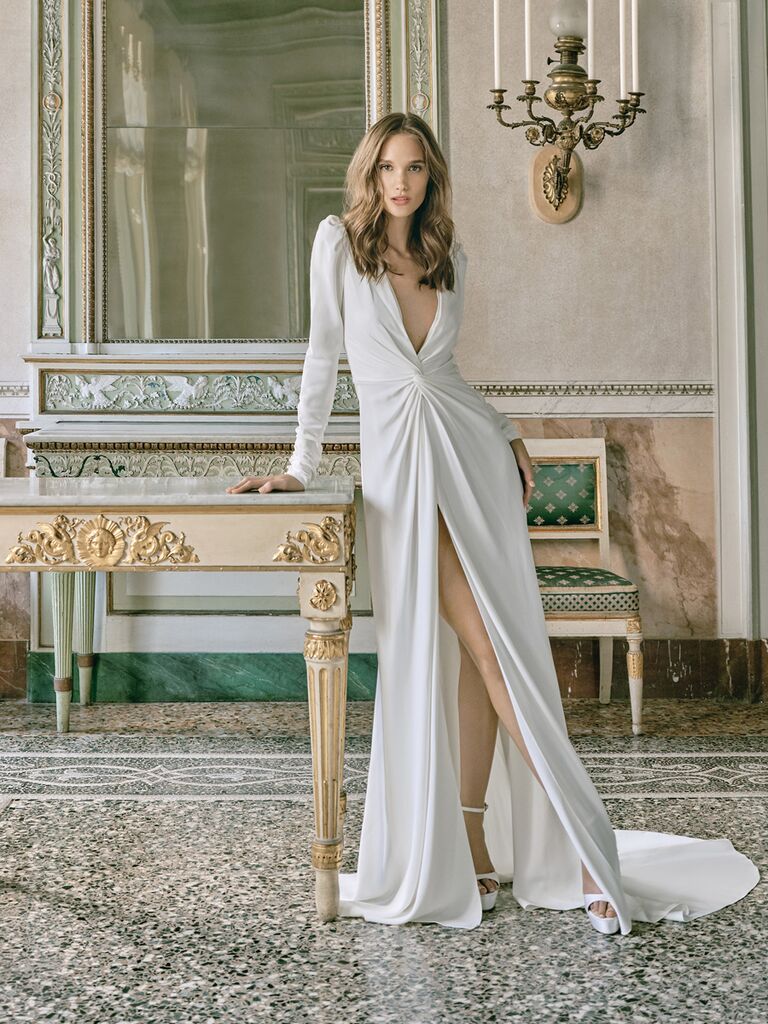 Celine gown; Plunging long sleeve faux-wrap sheath gown with front slit.
Tulip gown; Blush off-the-shoulder ball gown with floral detailing.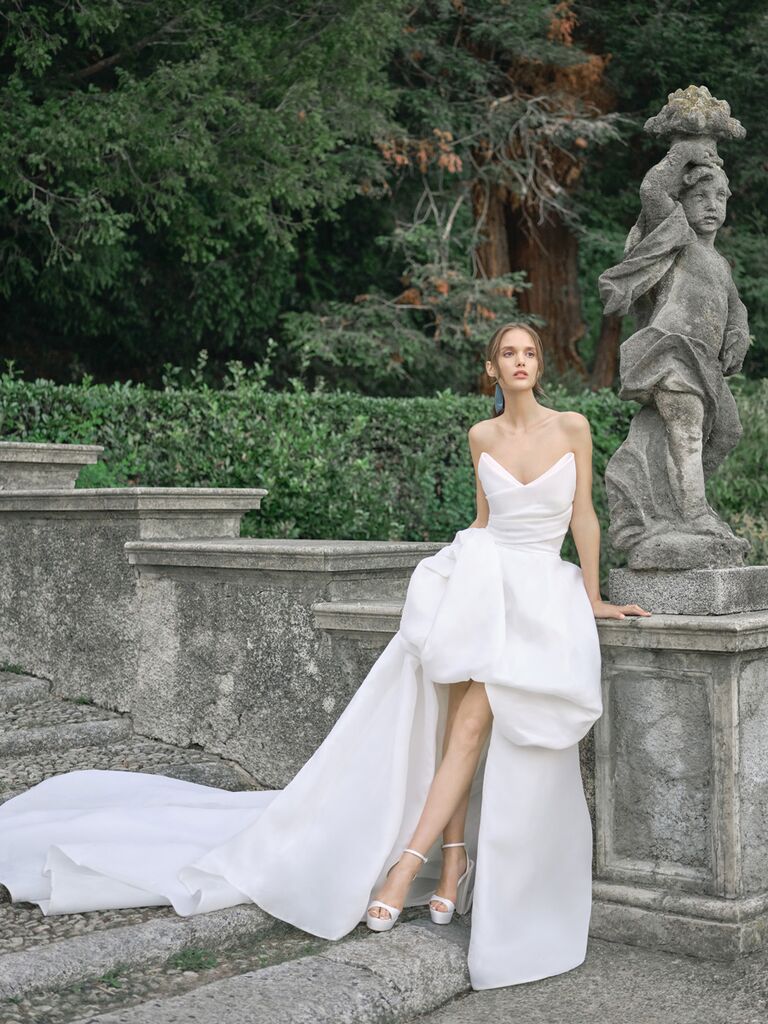 Baldwin gown; High-low dress with ruched bodice.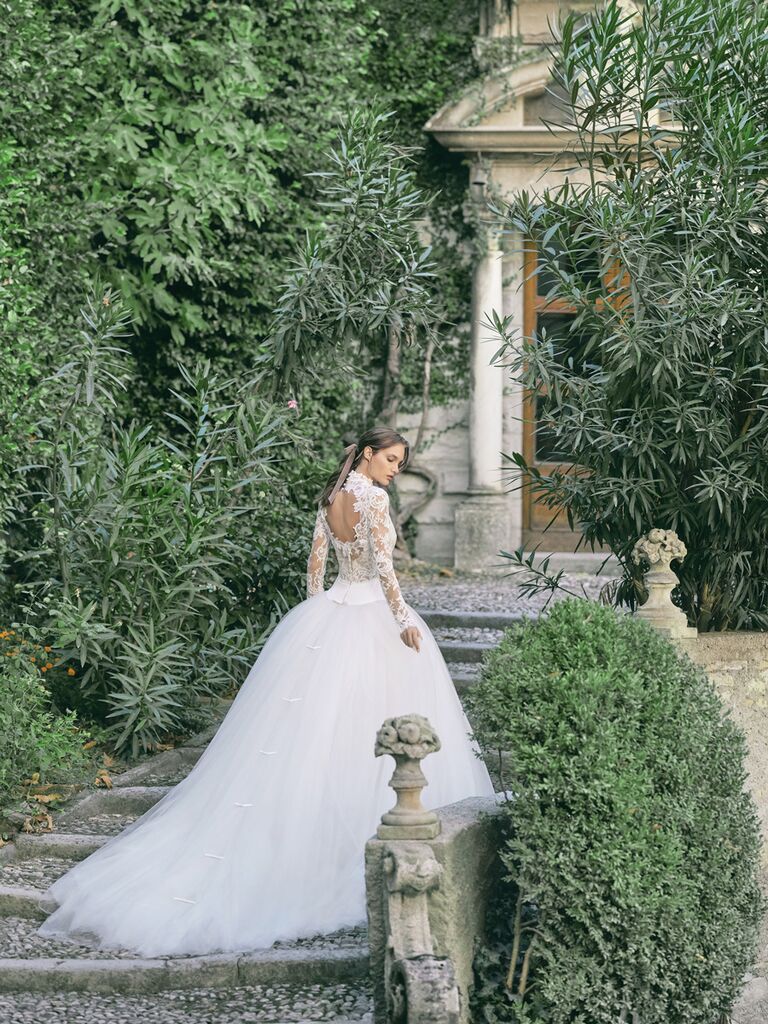 Adore gown; Sleeveless dropped waist ball gown with gathered tulle skirt and long sleeve high neckline jacket with signature open back.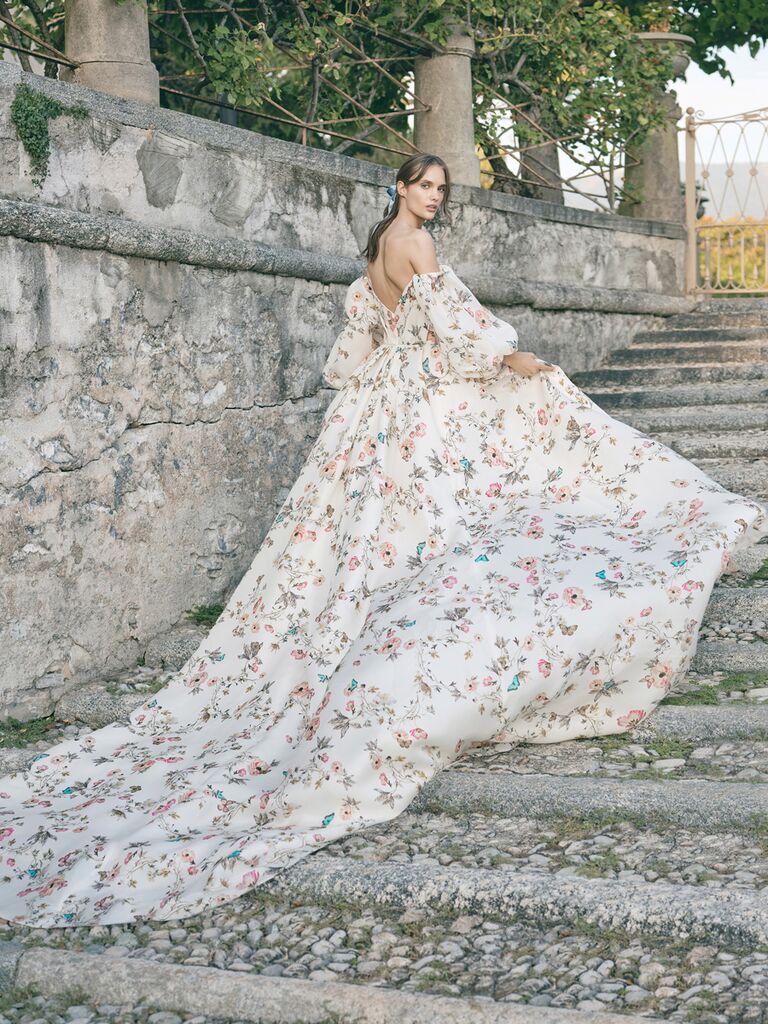 Tuileries gown; Floral ball gown with off-the-shoulder statement sleeves.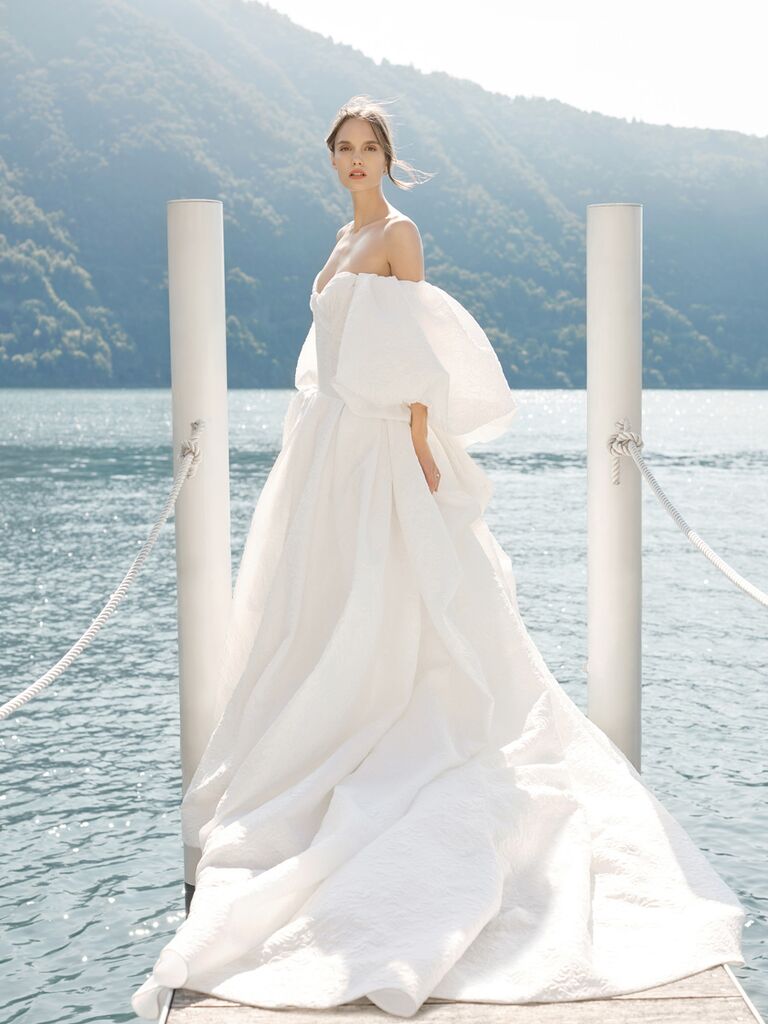 Theodora gown; Ball gown with off-the-shoulder statement sleeves.
Monique Lhuillier General Style
There are three words that Monique Lhuillier designs by and that define a Monique Lhuillier 2020 wedding gown: femininity, allure and grandeur. With romantic details for easy yet elevated elegance, Monique Lhuillier wedding dresses bring glamour without being overpowering or difficult to wear. Lhuillier credits her innate design sensibility with her ability to capture the essence of sophistication in her gowns for every bride. Monique Lhuillier bridal artfully provokes modern femininity through her lush silk satin and organza fabric choices as well as her thoughtful use of hand-tufting, embellishment and delicate lace.
Monique Lhuillier History
As a child growing up in the Philippines, Monique Lhuillier recognized her passion for fashion at a young age and found inspiration in her own mom's elegant sense of style. When she moved to Los Angeles in order to study fashion and pursue her dream, Lhuillier quickly became captivated by the world of bridal and evening wear. But it wasn't until dress shopping for her own wedding in 1995 that she realized just how much of an impact she could make in the industry. The lack of timeless dresses motivated Lhuillier to create something new and she decided to fill that void for other brides searching for a sophisticated couture gown. She and her husband launched the Monique Lhuillier line in 1996 and their successful partnership continued as the pair also raised their two children while growing the beloved brand. Today, Monique Lhuillier is headquartered in California with flagship stores in Los Angeles and New York City.
Monique Lhuillier Collection History
When Monique Lhuillier broke into the wedding industry in 1996, she immediately gave the bridal market a much needed update with a first collection of just five gowns. As interest in her fresh designs expanded, Lhuillier opened her first retail store in 2001 in Beverly Hills. She also ventured outside of all things bridal with colorful evening gowns that lead to her first ready-to-wear collection in 2003. Since then, she's also brought color to her Monique Lhuillier 2020 collections with gowns that are infused with soft tones that feel organic.
Other Monique Lhuillier Labels
Yes, Monique Lhuillier wedding dresses are exquisite, but her designs expand well past bridal and evening wear; becoming a wide-reaching luxury lifestyle brand. For bridal, women can shop Monique Lhuillier for her couture gowns, with Bliss By Monique Lhuillier offering a broader price point. Monique Lhuillier also has bridesmaid dresses, jewelry, shoes, accessories, and fragrance lines. ML Monique Lhuillier is her breathtaking ready-to-wear label and through her partnerships with Pottery Barn Kids and Pottery Barn Home, Lhuillier lends her aesthetic to housewares inspired by bridal registries and her favorite color, blush.
Celebs Who've Worn Monique Lhuillier
Monique Lhuillier gowns dominate A-list events and celebrity nuptials, helping build her brand. Britney Spears, P!nk, Carrie Underwood, Reese Witherspoon, Savannah Guthrie, Lauren Conrad, Catherine Lowe, Lea Michele, and Amy Schumer are just some Monique Lhuillier brides. Phoebe Waller-Bridge dazzled in when Monique Lhuillier when she won at the 2019 Emmys along with Blake Lively, Taylor Swift, Michelle Obama, Drew Barrymore, Olivia Munn, Anna Kendrick, Kyra Sedgwick who have opted for Lhuillier for formal occasions over the years.
Monique Lhuillier Fun Facts
Despite now being a household name, people originally struggle with pronouncing her name. Lhuillier said she was just referred to as "the Monique girl." It wasn't until she heard people start pronouncing her last name right that she realized she'd made it.
Part of the reason she first branched out of bridal was because she was burned out and tired of working with just white and ivory.
Despite countless celebrities stunning in her gowns, the one A-lister she hasn't worked with yet but would love to is Nicole Kidman.
Monique Lhuillier Previous Wedding Dress Collections
Monique Lhuillier Spring 2020 Collection
See every dress from Monique Lhuillier's Spring 2020 line below.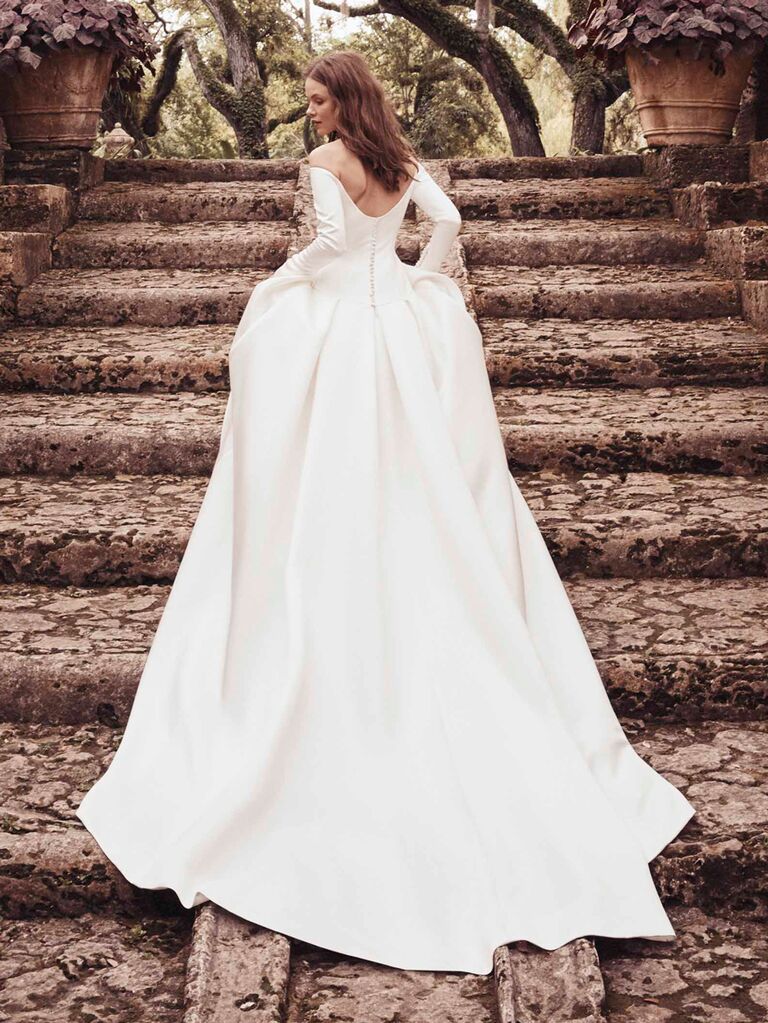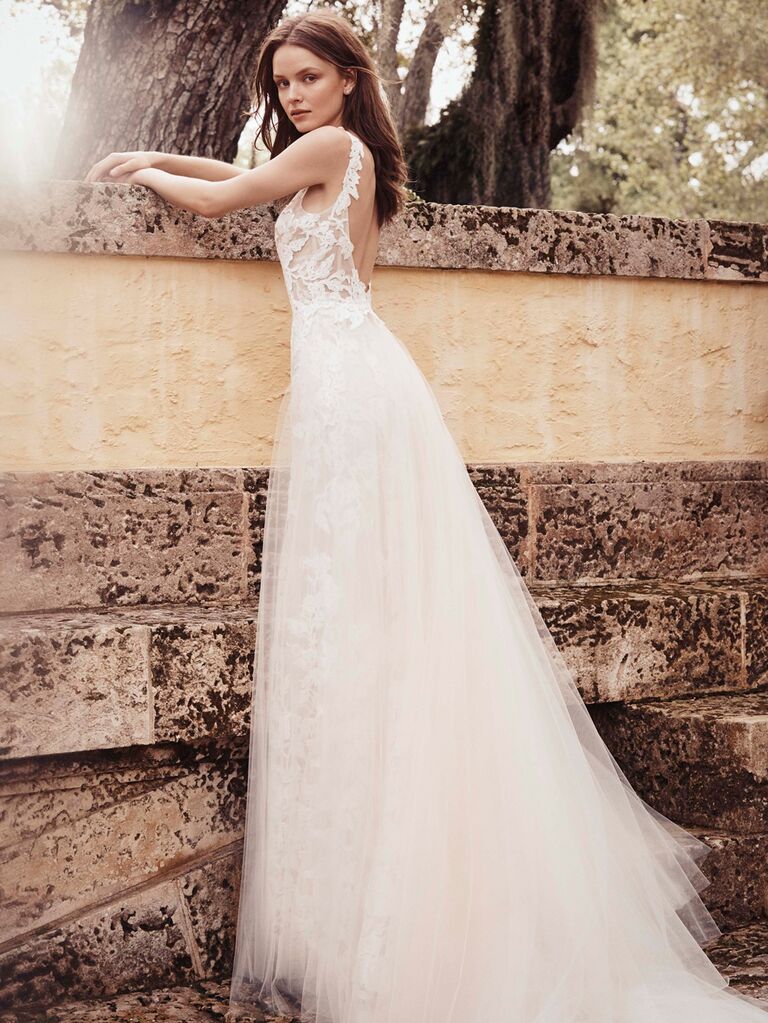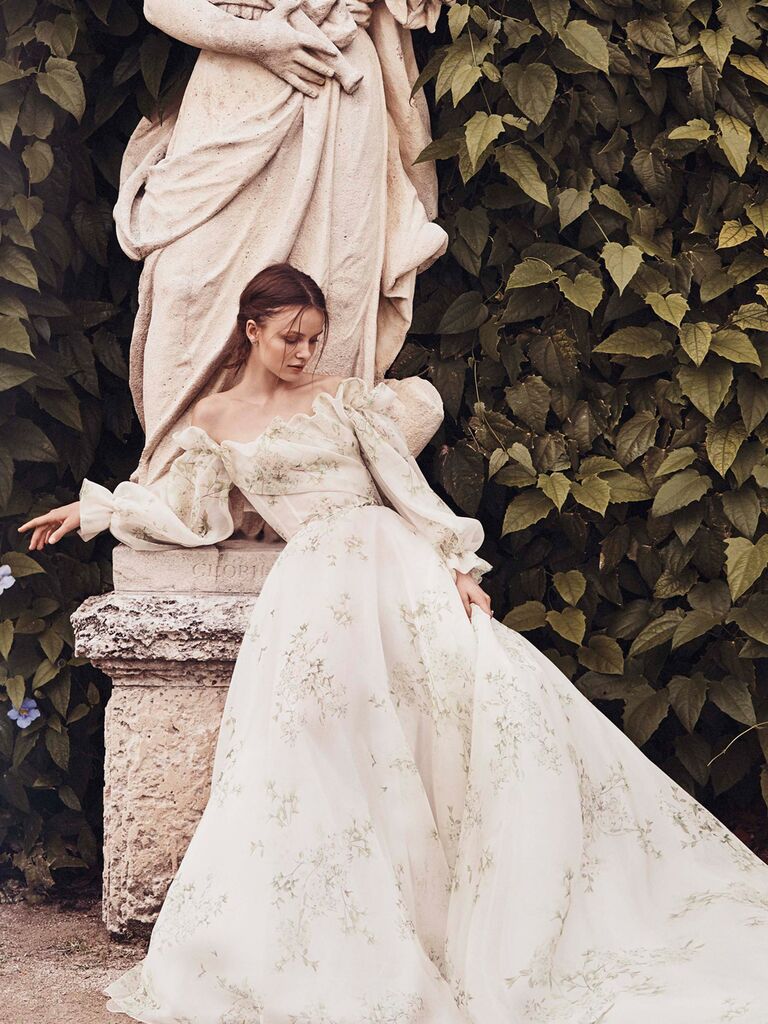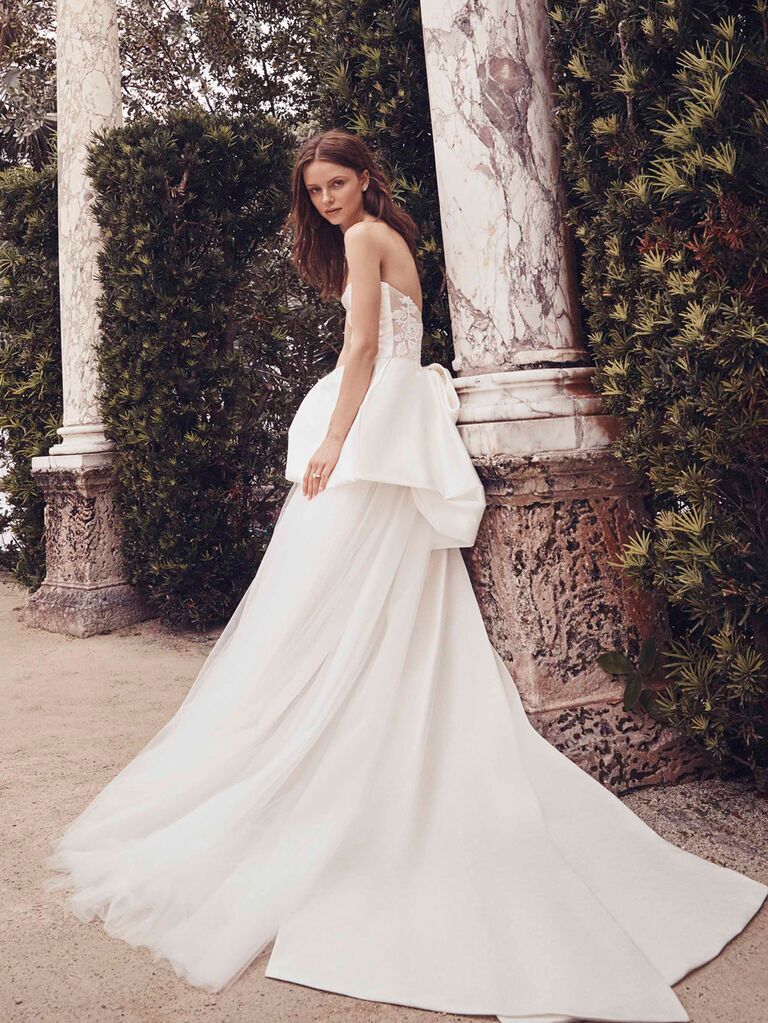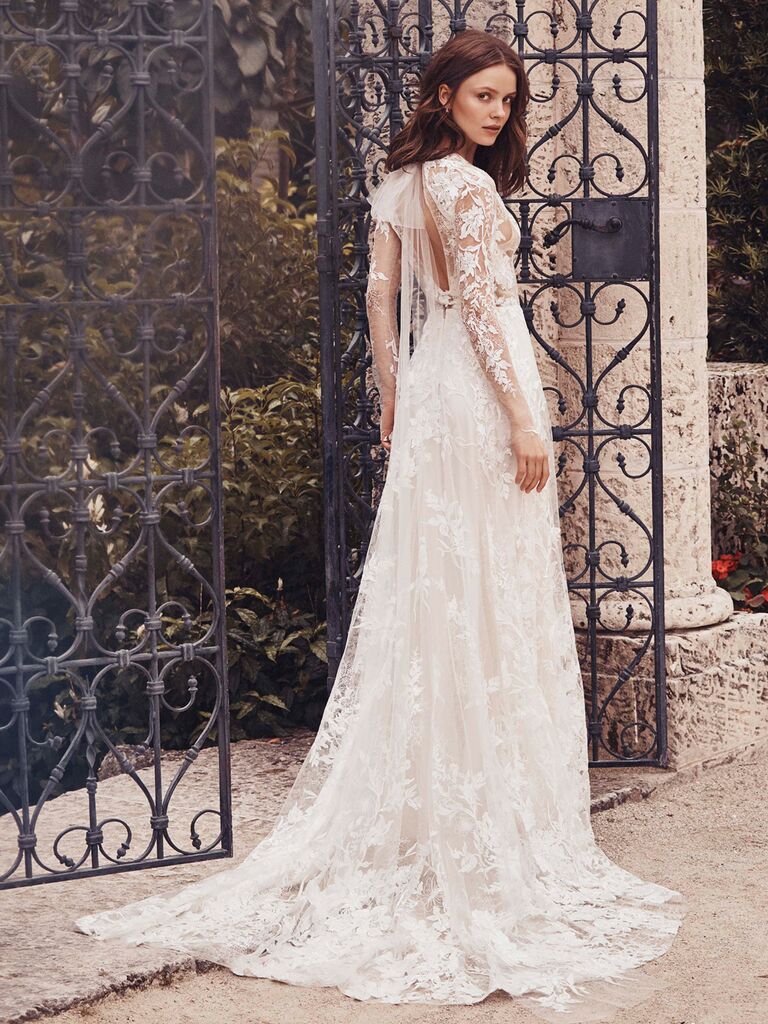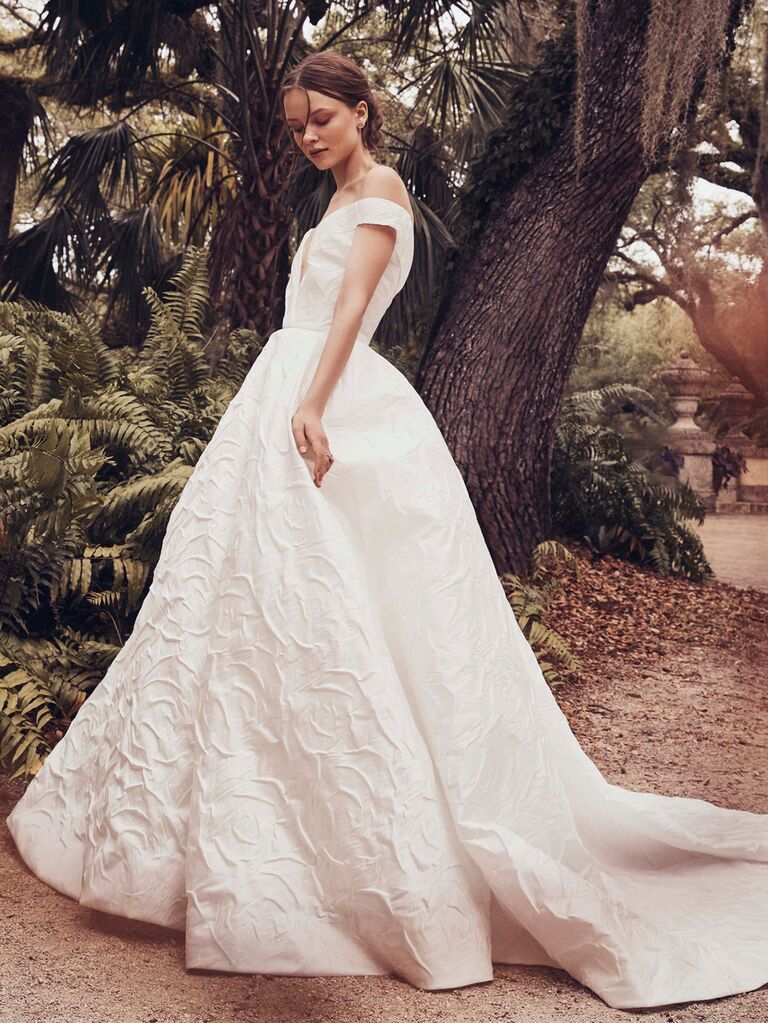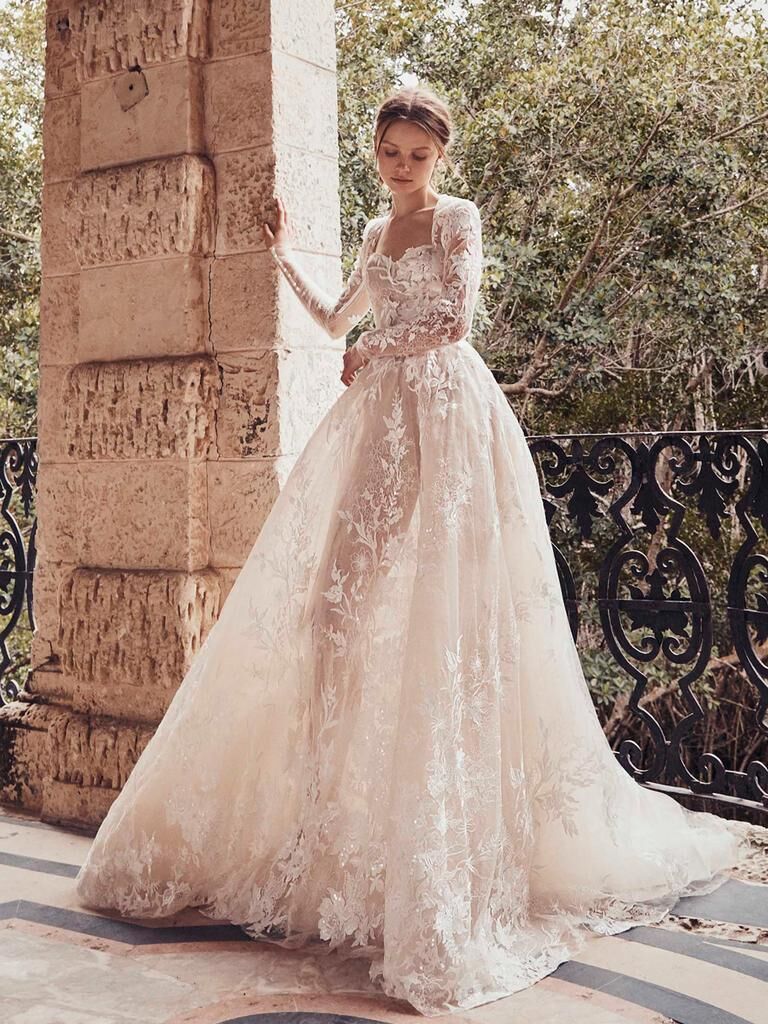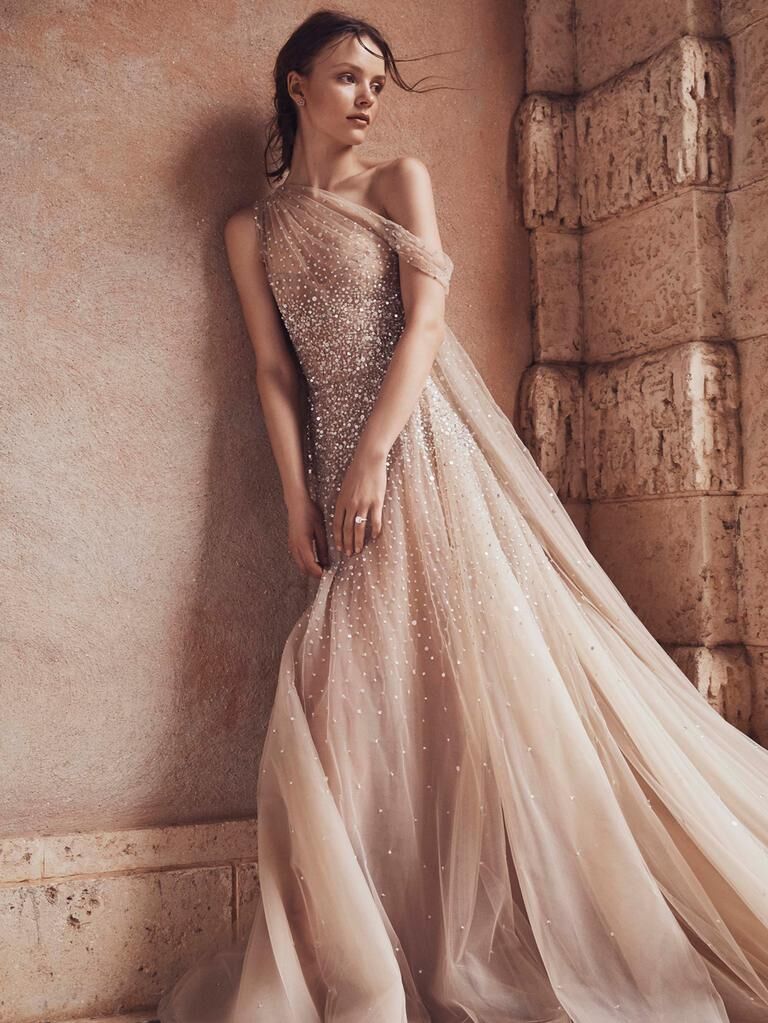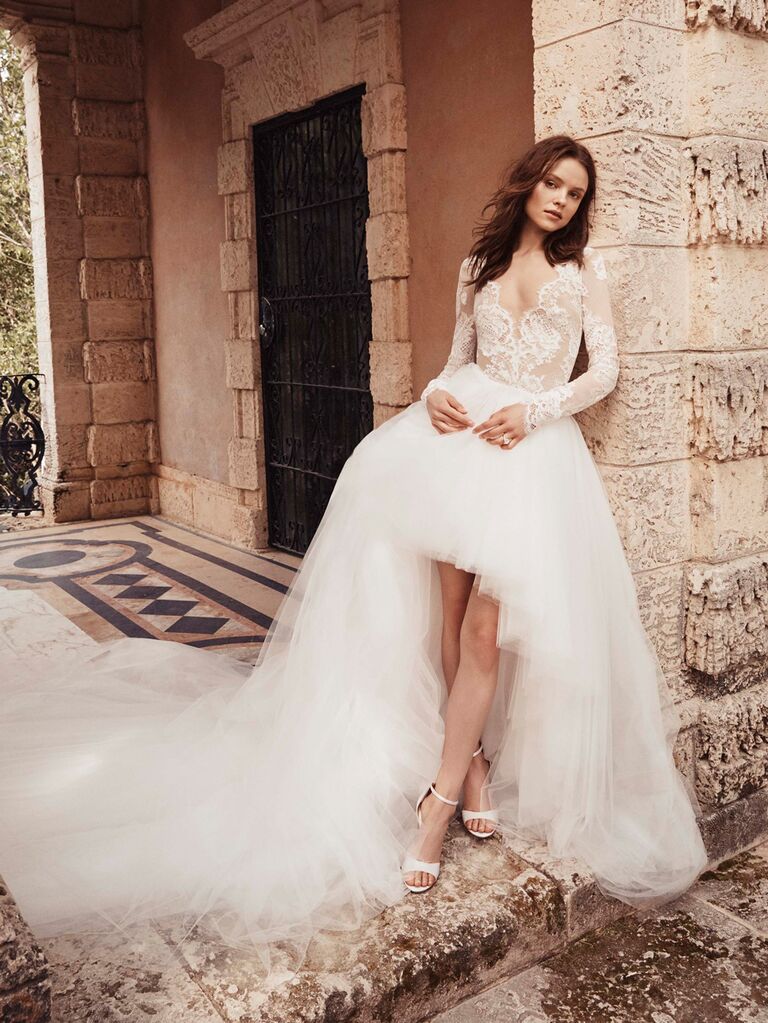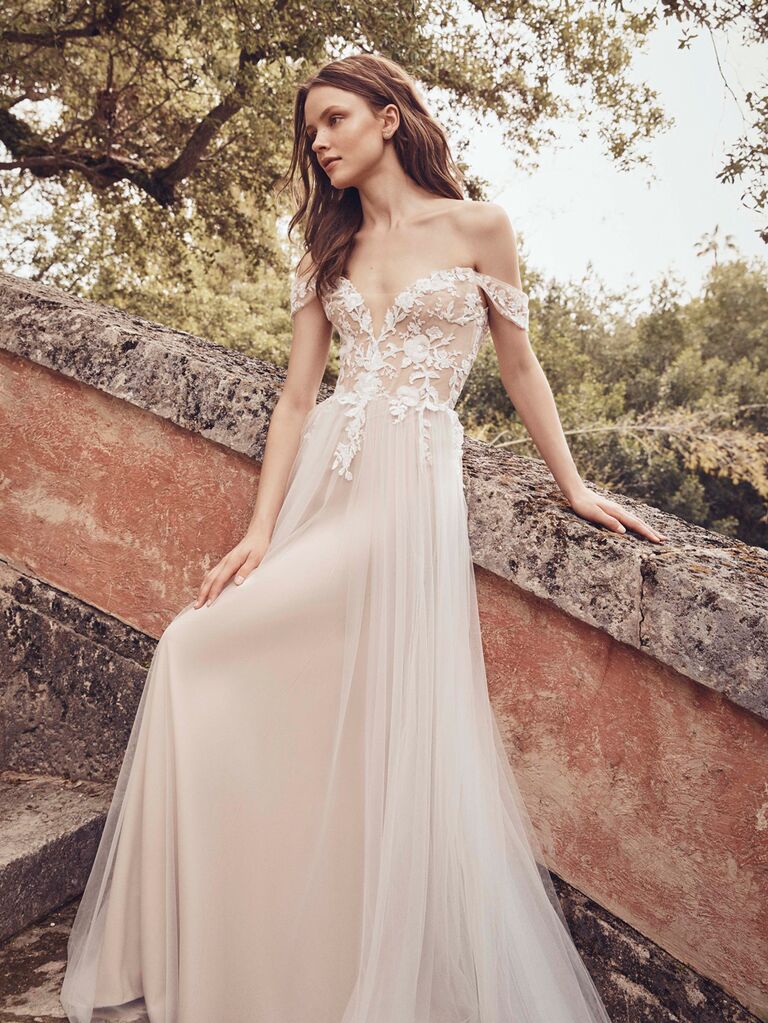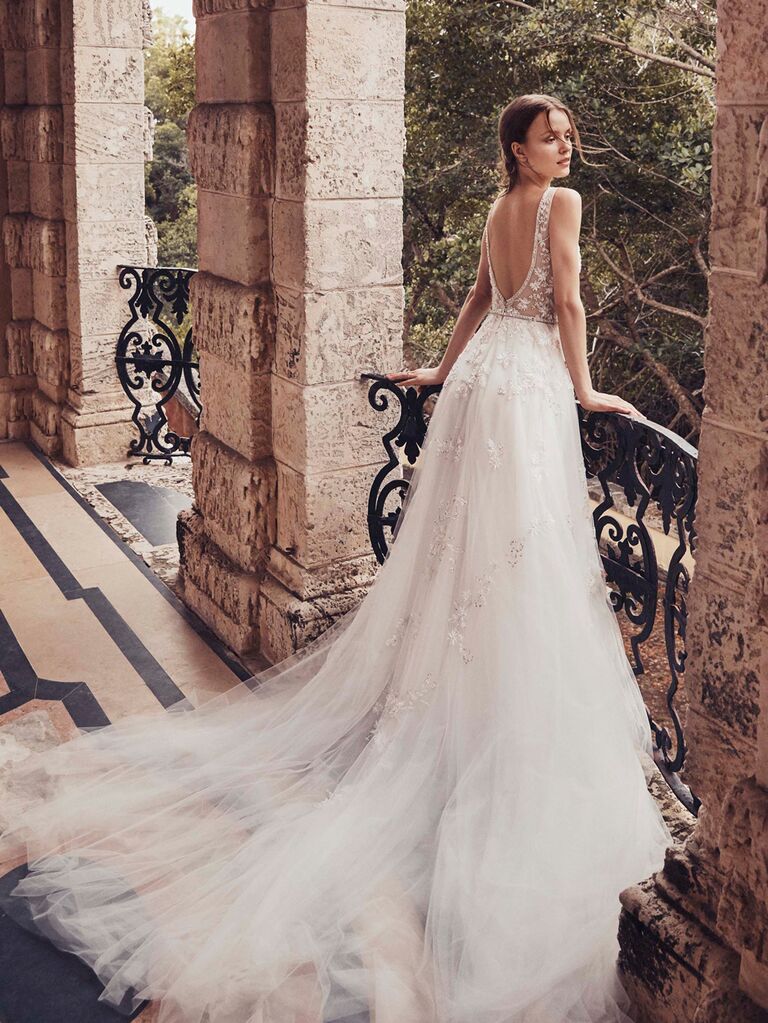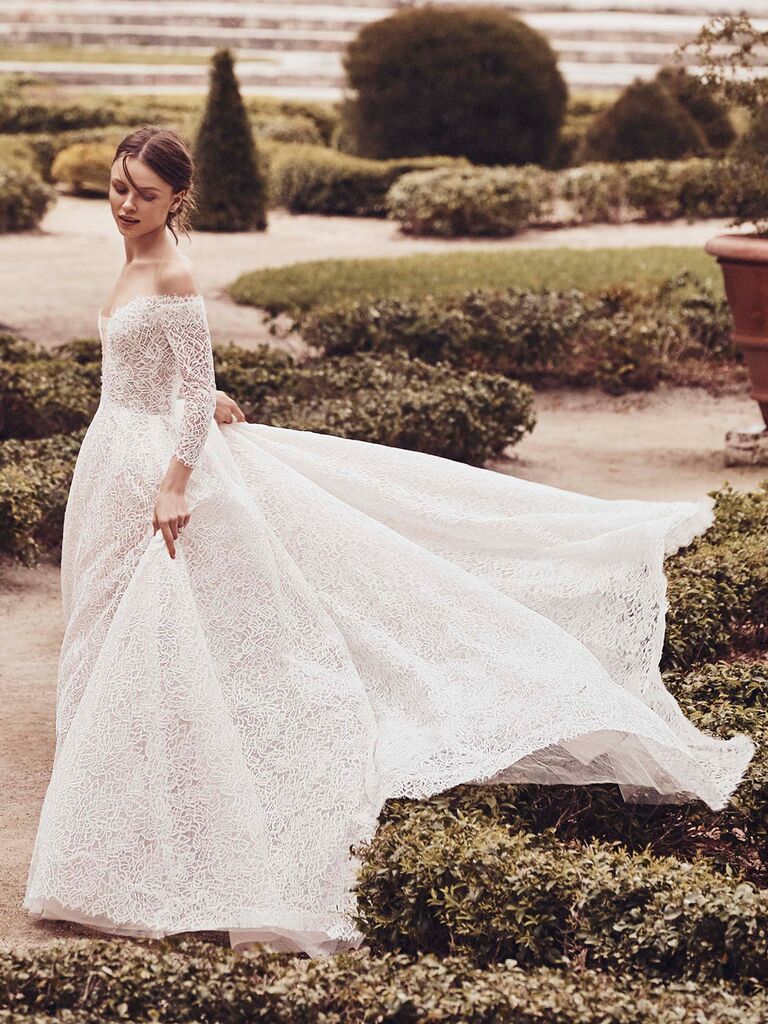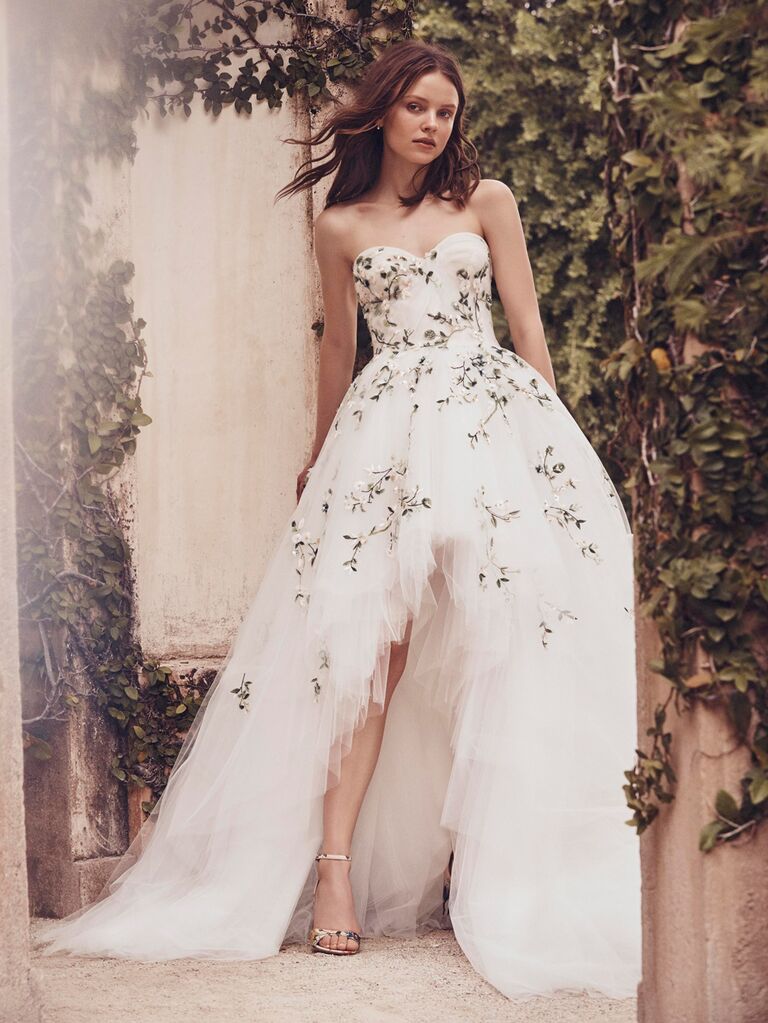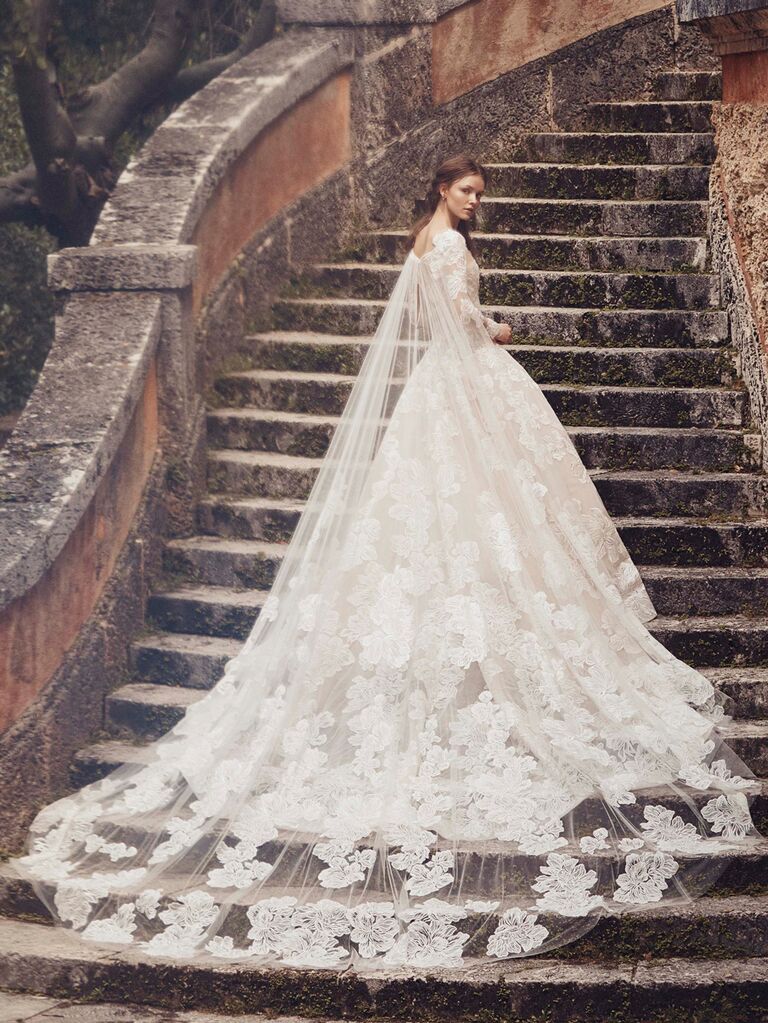 All photos by Jennifer Massaux
To check out all the Bridal Fashion Week galleries, plus wedding dress advice and more, go to TheKnot.com/bridal-fashion-week.