These Twists on the Moscow Mule Could Be Your Signature Drink
Move over Moscow, there's a new mule in town.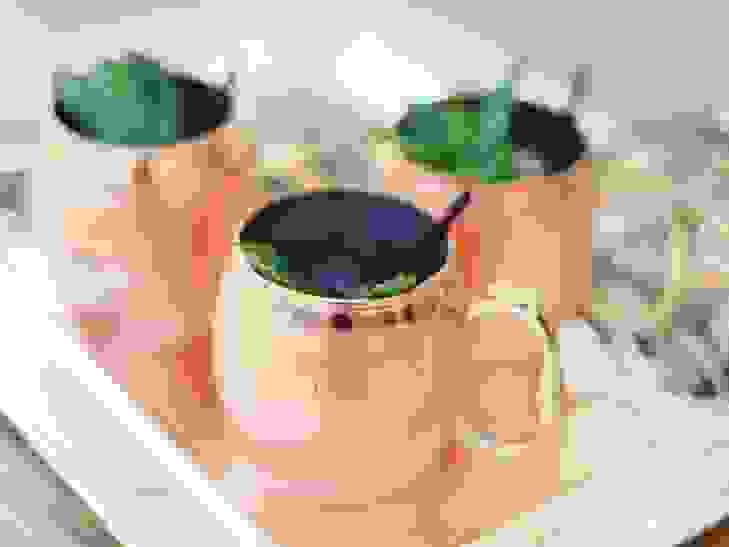 The Grovers

By now, you've probably heard of—and hopefully tasted—the ginger beer, lime juice and vodka concoction served in a copper mug that's known as a Moscow mule. But did you know there's a whole family of mules? Try one of these twists on the classic to find your perfect blend of liquor, sweet and slightly spicy ginger beer, and a tangy lime squeeze. Who knows, it could become your new favorite beverage or a signature cocktail at your reception. So shake up these alternatives, pour into a copper mug, add ice, and drink up.
The Kentucky Mule
What's in it: This combination of whiskey, ginger beer and lime juice gives the classic an all-American twist. Top it with a sprig of mint if you want to be extra fancy.

Try it if: Fans of whiskey sours or whiskey straight up—this one's for you.
The London Mule
What's in it: Gin is what gives this drink its boozy finish. Mix the liquor with the usual combination of ginger beer and lime and voíla—your refreshing drink is ready.

Try it if: Is your typical night-out drink a gin and tonic? If so, you'll want a taste of this cocktail, which is also referred to as the Gin Gin Mule.
The Havana Mule
Try it if: Fruity drink lovers will be obsessed with this version of the mule.