10 Most Daring Wedding Dresses
Every season, we gather up the boldest, most over-the-top wedding dresses and bring them to you in a fun send-it-to-all-your-friends slideshow. Here are the top 10 most daring dresses from the spring 2011 bridal fashion runways that made our jaws drop.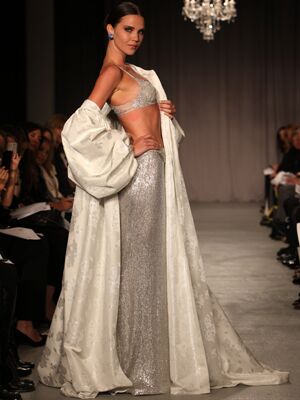 A few (kind of obvious) things you need to have in order to wear this Platinum for Priscilla of Boston wedding dress: ridiculously flat abs, really open-minded grandparents, and possibly a Vegas wedding chapel.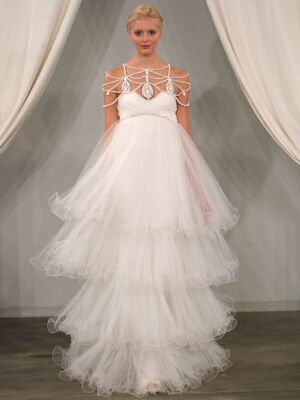 You definitely have to be in love with the tiered skirt trend to pull off this Marchesa dress.
It's not the dress that put this Reem Acra design on the Most Daring Dresses list, but we're pretty sure you can guess what did.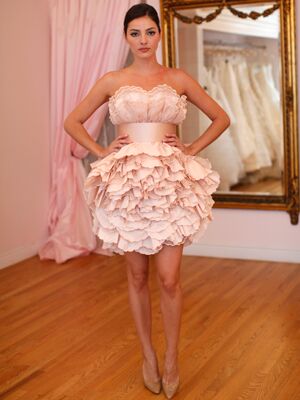 Blush pink and short hemlines are big for wedding dresses these days -- but this layered pink number by Randi Rahm took those trends up one big notch.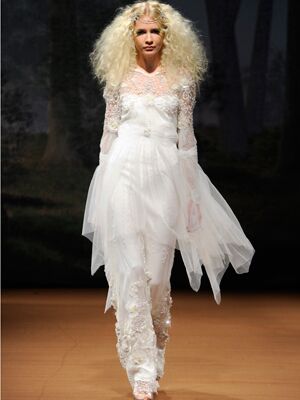 It may offer full coverage, but the lacy, loose pants and diagonal handkerchief skirt combo on this Claire Pettibone wedding dress is best left for the more experimental types.
There's a lot we could say about this Beth Ellis dress, but it's definitely the sparkly helmet that takes it over the top.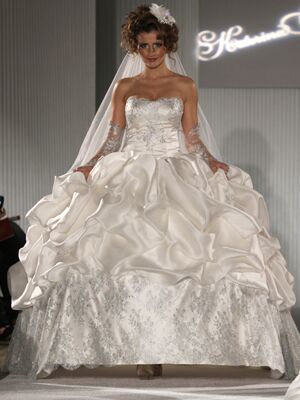 Know anyone whose mantra happens to be "more is more"? This Katerina Bocci dress is for them.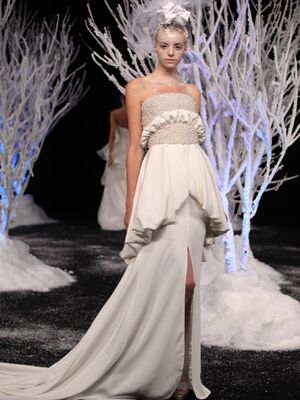 A high slit, a flounced bubble skirt and a gathered accent on the bodice give this Douglas Hannant dress textbook daring status.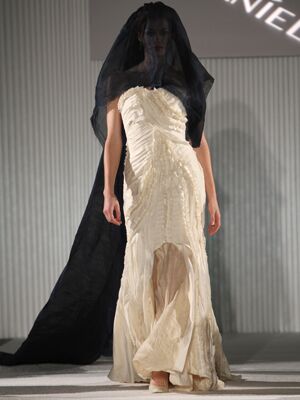 Familiarize yourself with your ceremony aisle before attempting to walk down it shrouded by this Lindee Daniel veil.
This rosette-covered ball gown by Pnina Tornai is garden-party-ready.