8 Must-have Birchbox.com Products for You and Your Bridesmaids
by Jennie Ma
Whether your looking for bridal beauty products for yourself or fun gift ideas for your bridesmaids, Birchbox.com — our awesome sponsor — is a creative alternative to the typical bridesmaid gift idea (we love you monogrammed necklaces!). You could get your bridesmaids their own subscription (it's $10 per month) as a gift OR just pick and choose a few amazing products right off their site. Looking for ideas? I scanned their shop to find out what's new — here are a few of my favorites!
4 Birchbox.com Bridal Beauty Picks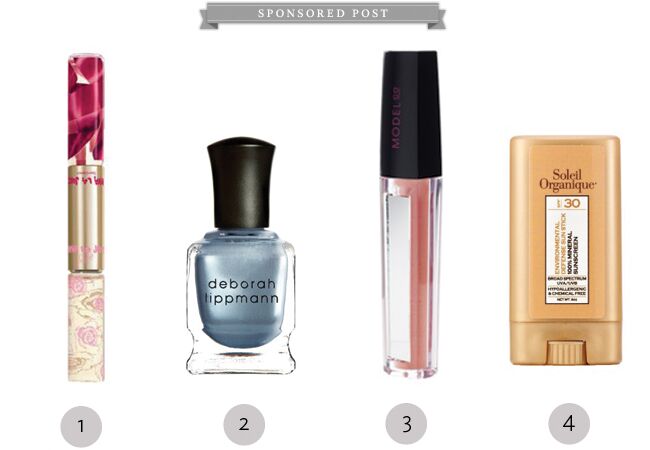 One of the best ways to know what beauty products will work for your wedding day is to try them out. Subscribe to get samples or if you know what you want visit Birchbox.com to buy a full-size version.
1. On-the-go Fragrance
Slip in this rollerball perfume into your clutch so you can make sure you smell sweet all day on your wedding.
Juicy Couture Rollerball Duo: Viva la Juicy La Fleur and Viva la Juicy, $25
2. Metallic Nails
This silvery-blue hue will look great on your toes. Hike up your skirt in pictures to show them off.
Deborah Lippmann Moon Rendezvous, $17
3. Glam Gloss
Don't leave your bridal suite without some back-up gloss. This light shimmer pink is super pretty.
ModelCo SHINE Ultra Lip Gloss, $16
4. Skin Saver
If you're having an outdoor wedding, you'll probably be standing under the strong sun for a couple of hours (for the ceremony and the countless pictures). Protect your skin with an SPF balm that will fit nicely in your clutch.
Soleil Organique Environment Defense Sunscreen Sticks SPF 30, $18
4 Birchbox.com Bridesmaid Gift Ideas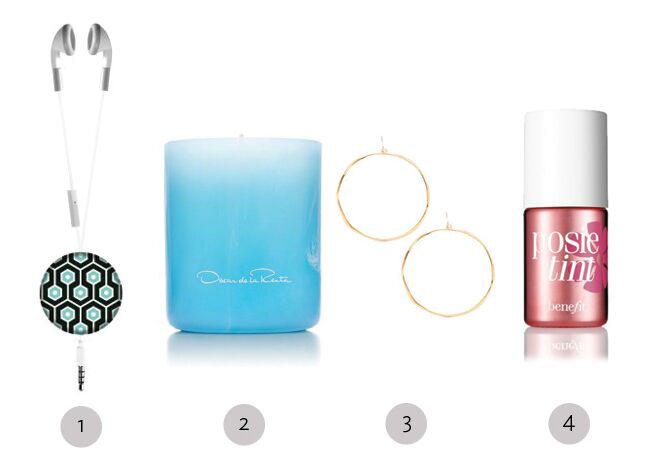 Gift your girls with some of these items she'll love or personalize a gift box for your maids with products selected just for her.
1. Girly Gadgets
Your music-loving maids can now listen to their tunes in style.
Triple C Designs Smart Retracto-Budz, $25
2. Sophisticated Scents
What do you give your best friend who has everything? A luxurious floral-scented candle.
Oscar de la Renta Something Blue Candle, $65
3. Elegant Earrings
Your maids will want to wear these hoops on your wedding day and every day after!
4. Blushing Beauty
A cheek stain means your bridesmaids will look fresh and rosy in all your wedding pictures. Plus, this color is flattering on almost all skin tones.
Benefit Posie Tint, $29
Want more? (Obviously!)
> Snag a gift for yourself with Birchbox's Bonus Shop!
> 15 beauty tips every bride should know