10 Must-Have Wedding Day Emergency Items
Because Murphy's law is always in effect.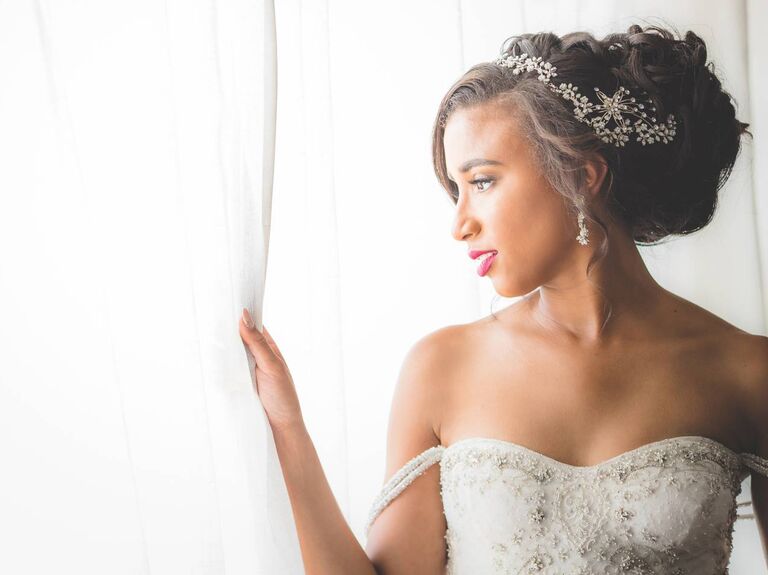 Dwayne Watkins/DWP Studios

Your wedding day will be perfect, but you still need to plan ahead in the event that an unplanned catastrophe strikes. But don't worry, we spoke to real brides who made it down the aisle—having survived a mishap or two—and rounded up the top 10 items every bride should have handy on her wedding day.
1. Stain Remover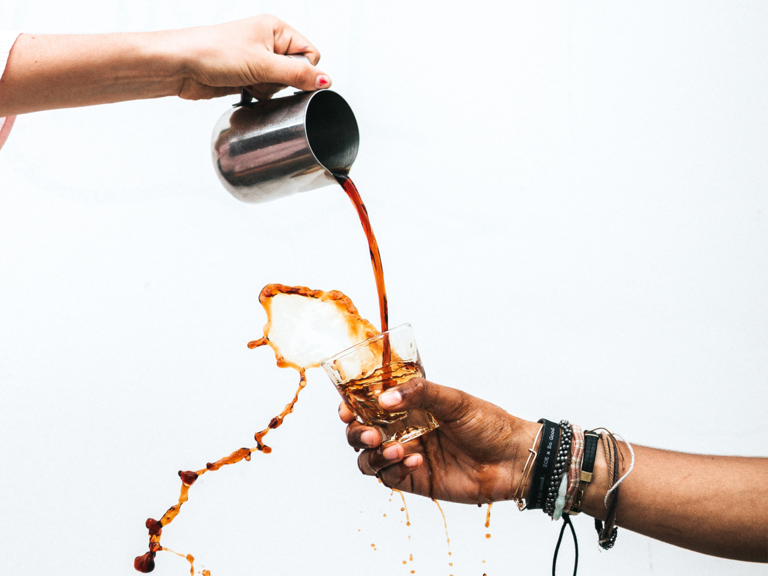 You never know when dancing can turn into disaster. Spills can happen at any time throughout the day, so you want to be ready in the event that a glass of red wine topples over on your white dress. The best thing to do with any stain is to act fast. Stain remover pens are great for getting out small stains. However, if you have a bigger stain to deal with, good old soap and water or a dash of club soda can also do the trick.
2. Flat Shoes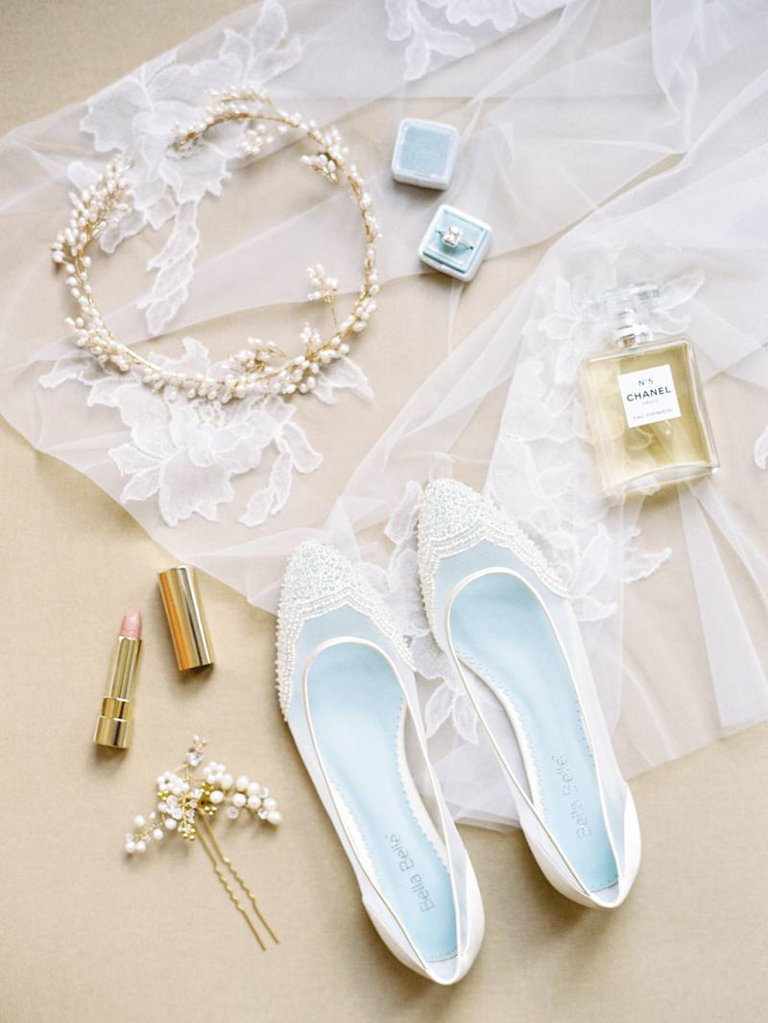 Yes, we know you spent months picking out the perfect pair of heels to match your gown. But most heels (especially brand-new heels) tend to hurt your feet after a couple of hours. If you want to dance the night away with with ease at your wedding reception, pack a pair of comfortable flats to change into.
3. Lipstick or Lip Gloss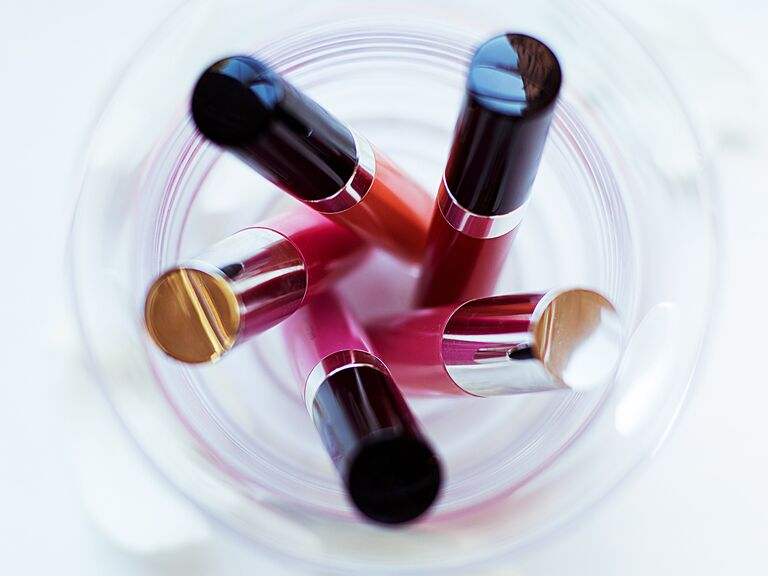 You've hired a beauty pro to make sure you look flawless on your wedding day. But unless you've hired your makeup artist for the entire day, you'll need to touch up your lipstick after eating, smiling and kissing for most of your wedding day. Have lipstick or lip gloss handy in a similar color used by your makeup artist.
4. A Pen and Paper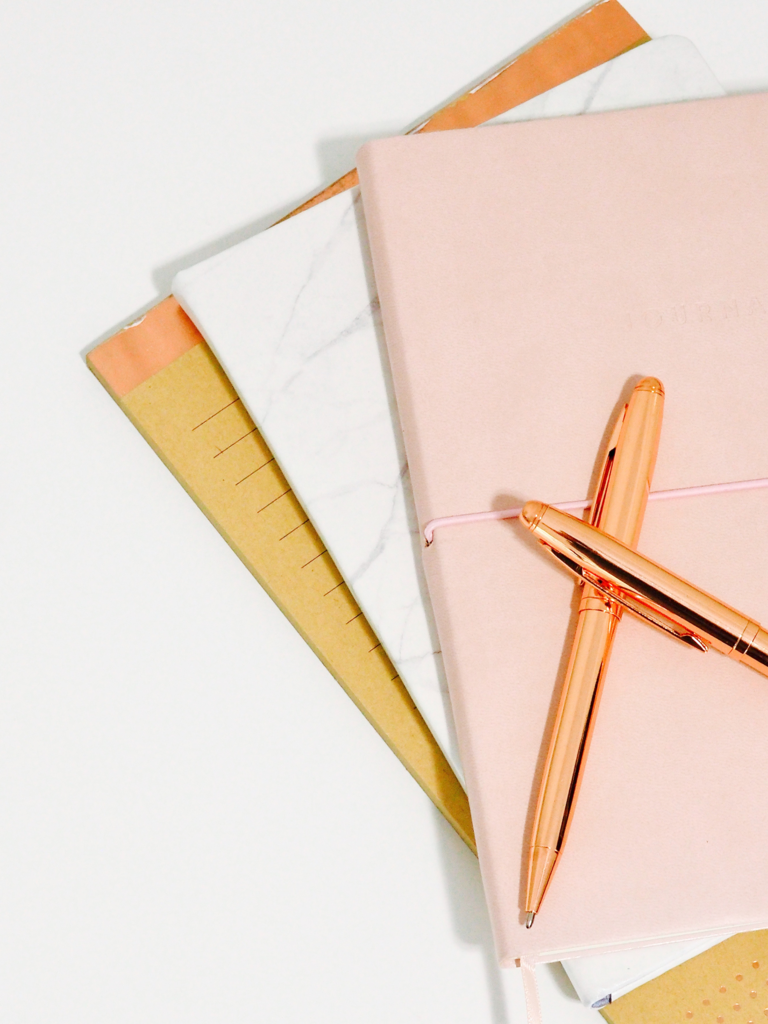 We don't recommend waiting until the last minute to write your wedding vows, but sometimes, inspiration can hit you at the last minute. You may even want to send a note to your partner or have someone write down an order for a food run. Whatever the case may be, you don't want to have to go searching for a pen or paper on your wedding day.
5. Snacks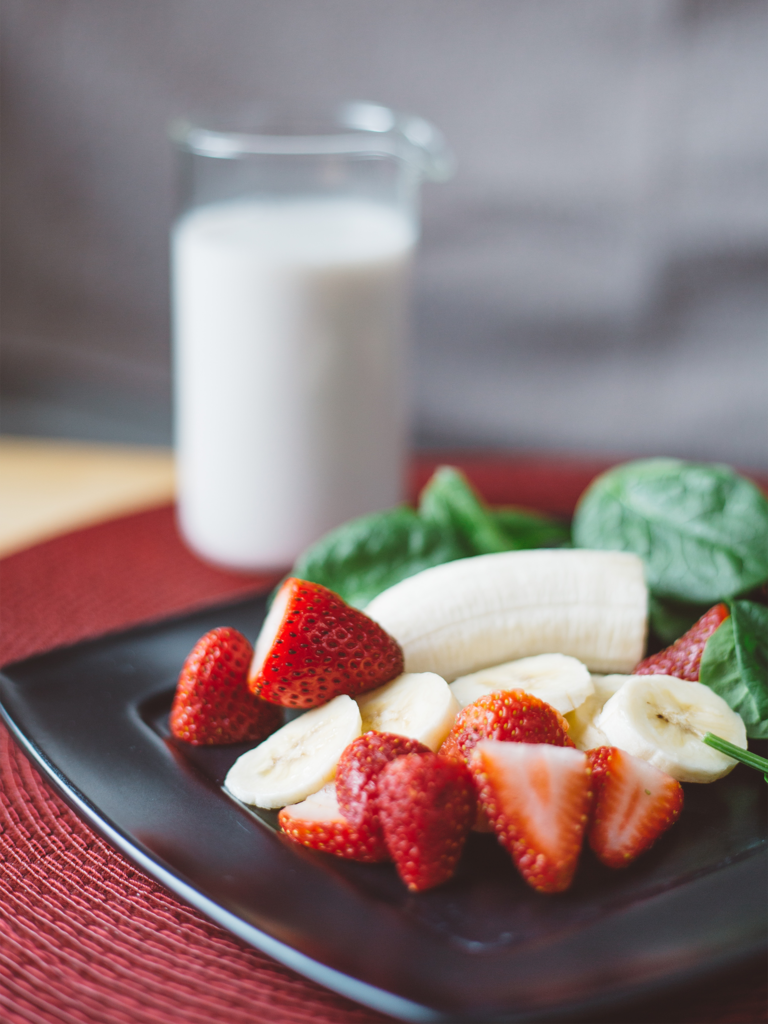 We get it—you're bursting with excitement, about to marry the love of your life. But did you eat? Be sure to have snacks on hand on your wedding day. In all of the flurry of excitement you can forget to nourish your body, which can only lead to bad things once the champagne starts flowing. Fruit and nuts are great options for fast snacking, and they won't ruin your appetite for the main course at your reception.
6. Hair Styling Tools
There's nothing worse than having your hair out of place on your wedding day. Even if you hire a professional stylist, you'll want to have hair spray handy for pesky flyaways, and even a few bobby pins if you want to transition into a carefree updo once the party gets going.
7. A Sewing Kit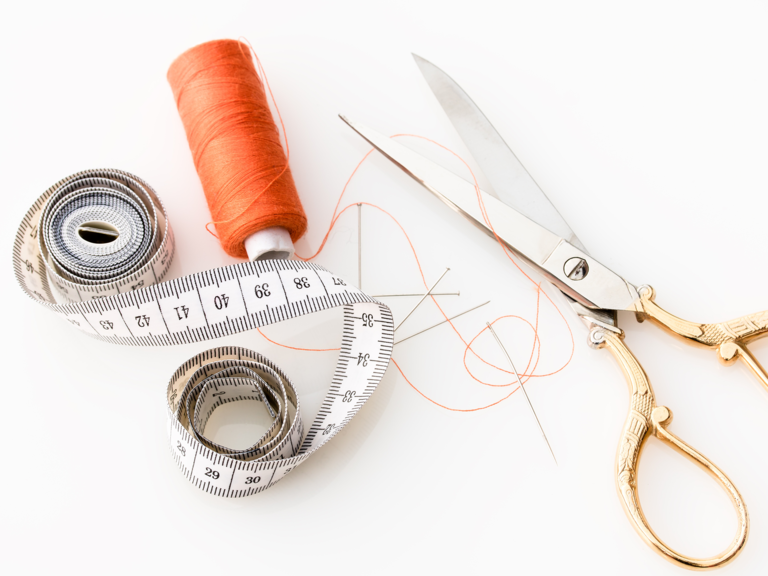 Let's face it: Wardrobe malfunctions are a thing, and at any point in time, your clothing can betray you. In the event of a loose hem or button, you'll want to have a sewing kit handy. And if any of your bridal party members don't know how to sew, Hollywood Tape will also do the trick.
8. Lemon Water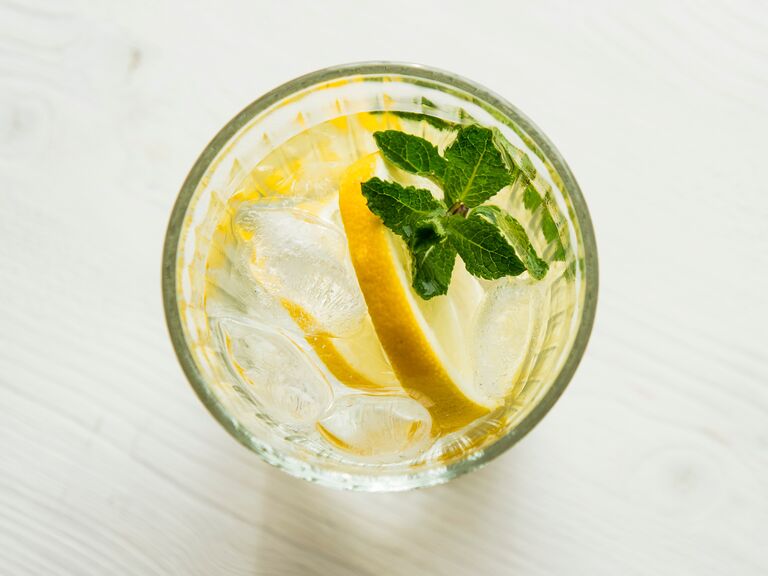 It's so important to hydrate on your wedding day. After all, you didn't splurge on that open bar for your guests alone. Before you indulge in endless glasses of champagne, drink lemon water throughout the day. Not only will it keep your skin glowing, you'll also get your daily dose of vitamin C.
9. An Umbrella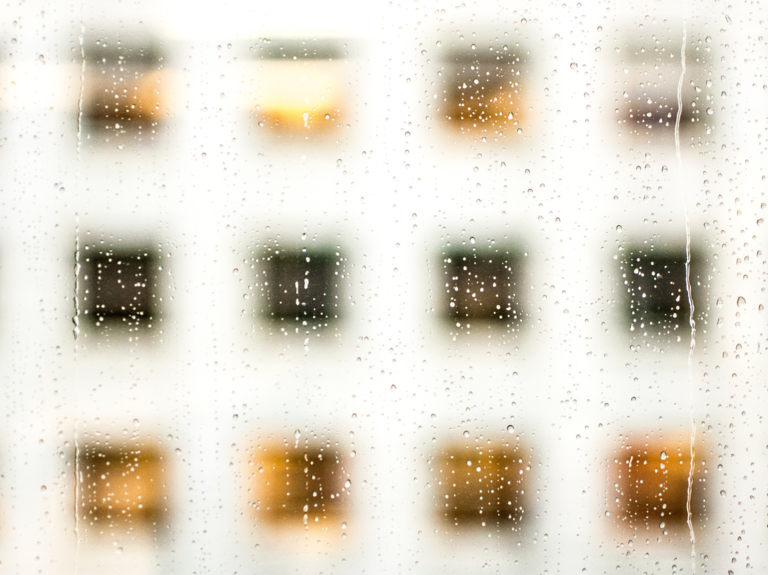 Don't let a little (or a lot of) drizzle ruin your wedding day. Whether you're planning an indoor or outdoor ceremony, make sure you have an umbrella handy in the event that it does rain. Most hotels offer complimentary umbrellas to guests when it rains, but you'll still want to have your own in the case of a sudden change in the weather.
10. Extra Jewelry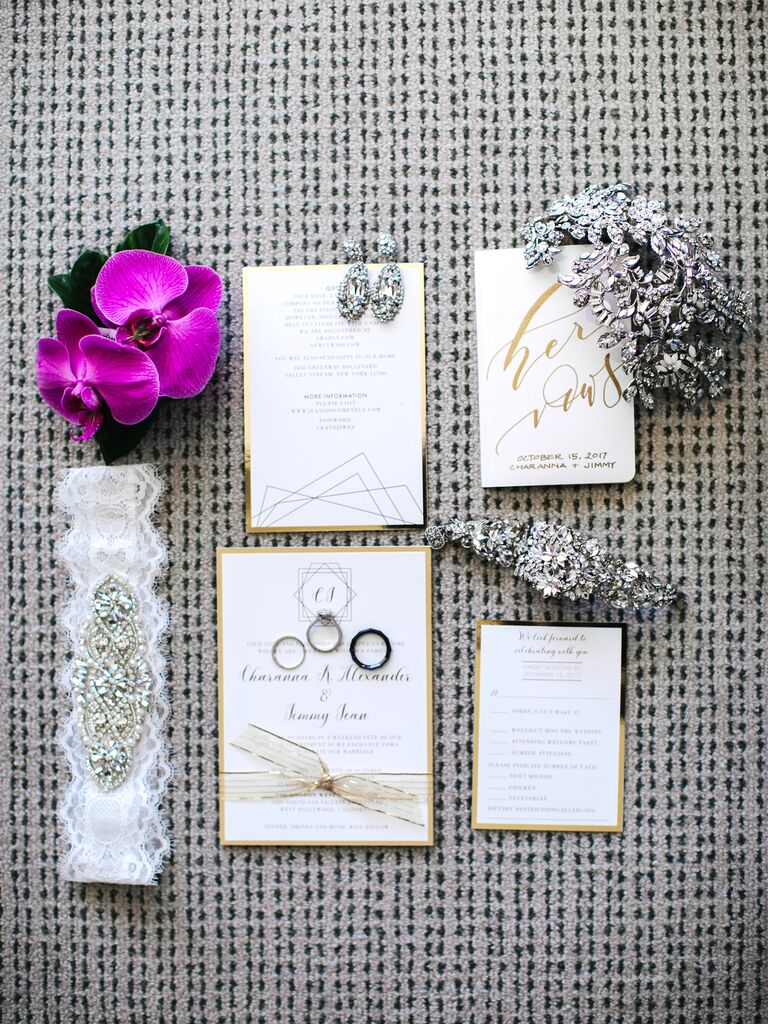 Don't be surprised if a few things come up missing on your wedding day. Earrings and jewelry are always the easiest items to lose, which is why you want to pack a few extra pieces of jewelry in the event that any of your gems go missing.
BlackBride.com is the longest running, go-to wedding website and resource for multicultural brides. With a unique focus on the stylish, modern, bride-to-be and wedding enthusiasts, the site features inspirational content and real love stories, to not only help brides plan their dream wedding, but also provide support for "After the Aisle" to help couples stay married. Blackbride.com also features a Bridal Suite of top notch, fully vetted wedding vendors from around the country.