Naeem Khan Spring 2018: Luxe, Bohemian Wedding Dresses
Take a peek at every intricate statement look behind the Naeem Khan 2018 collection, here.
by Katie Kortebein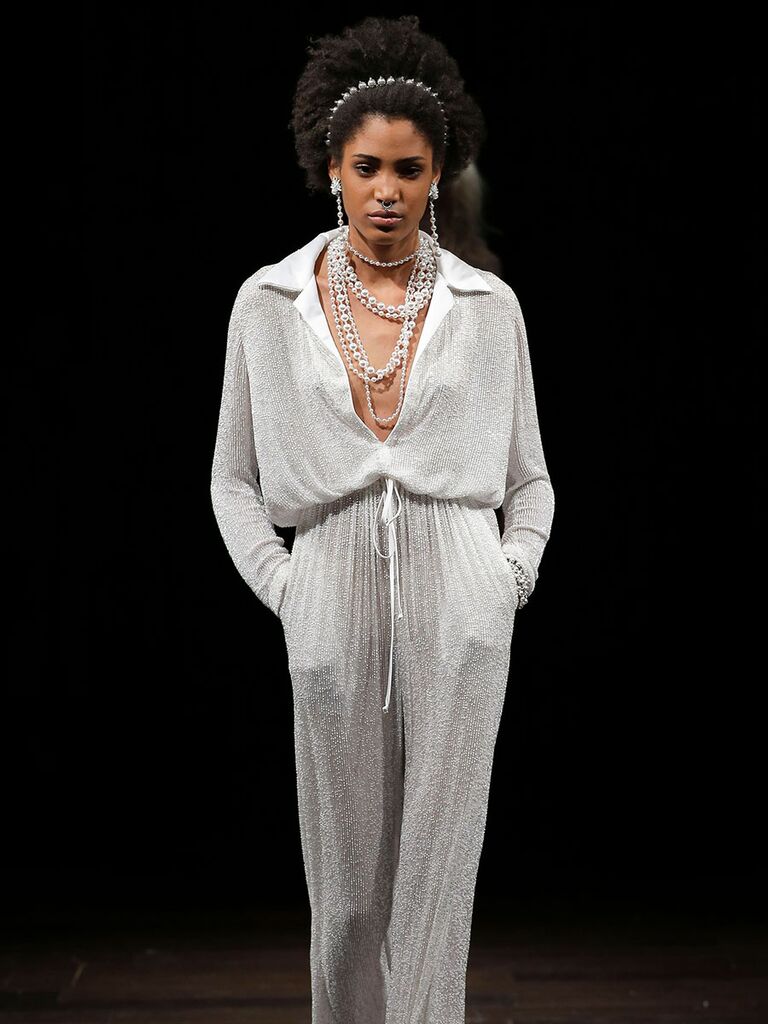 The Designer: Naeem Khan
The Details: Naeem Khan's newest collection is all about intricate details with ornate lace overlays, sheer panels and fun fringe. It comes together for the perfect combination of glam and free-spirited whimsy.
The Looks: From embellished sheaths to ball gowns with lace overlay, each look is more stunning than the last in this collection. One immediate standout is a long-sleeved, shimmery jumpsuit with a deep V-neck and subtle wing collar. A sheer, long-sleeved sheath with art deco embellishments and a fringed skirt prompts dreams of an opulent The Great Gatsby-esque affair. Jump ahead to the 1950s for a sheath with silver fern décor overlay and fringe detailing—a gown worthy of Marilyn Monroe's closet.
See every dress from Naeem Khan's Spring 2018 line below. Love these looks? See more Naeem Khan desses right here.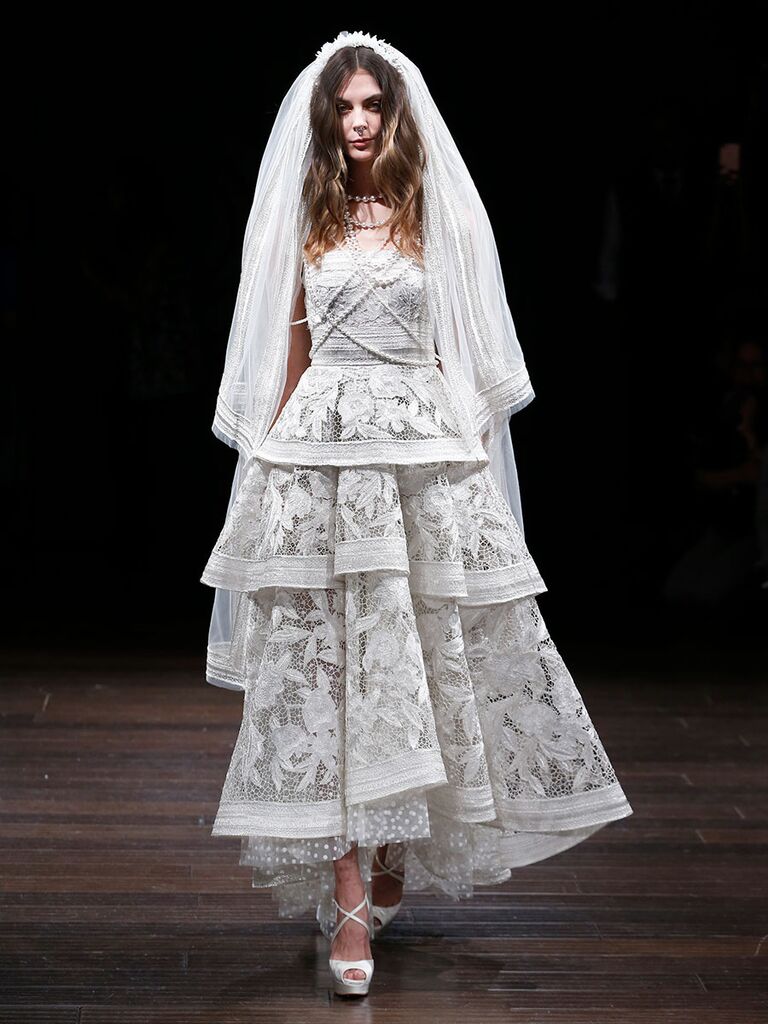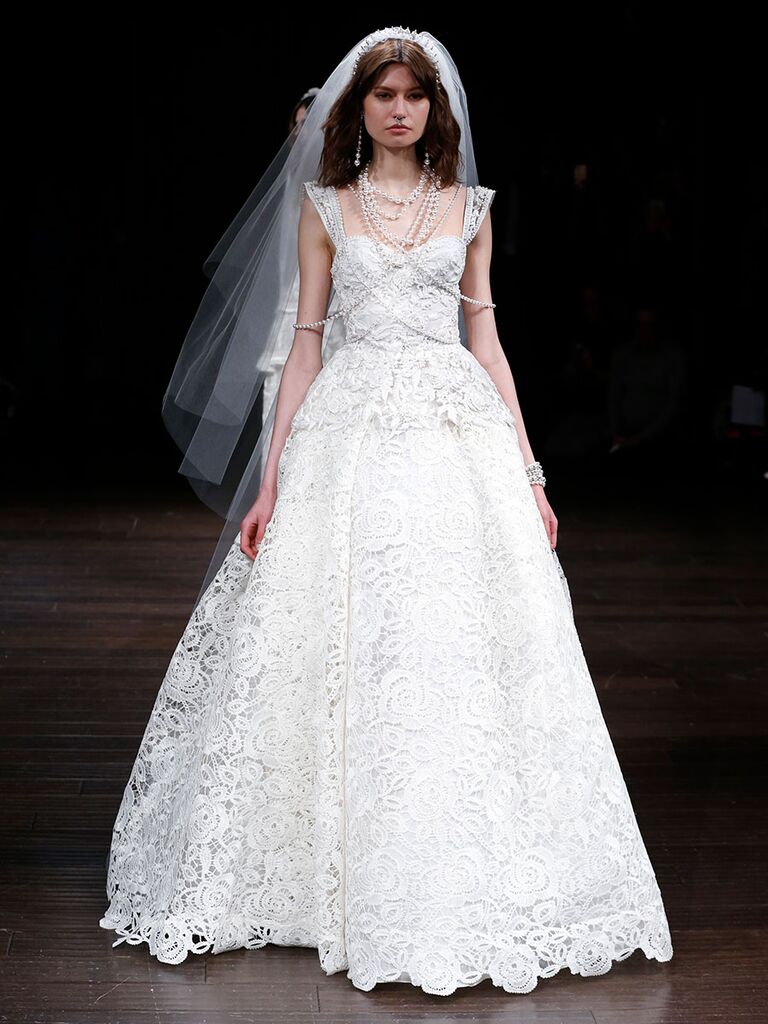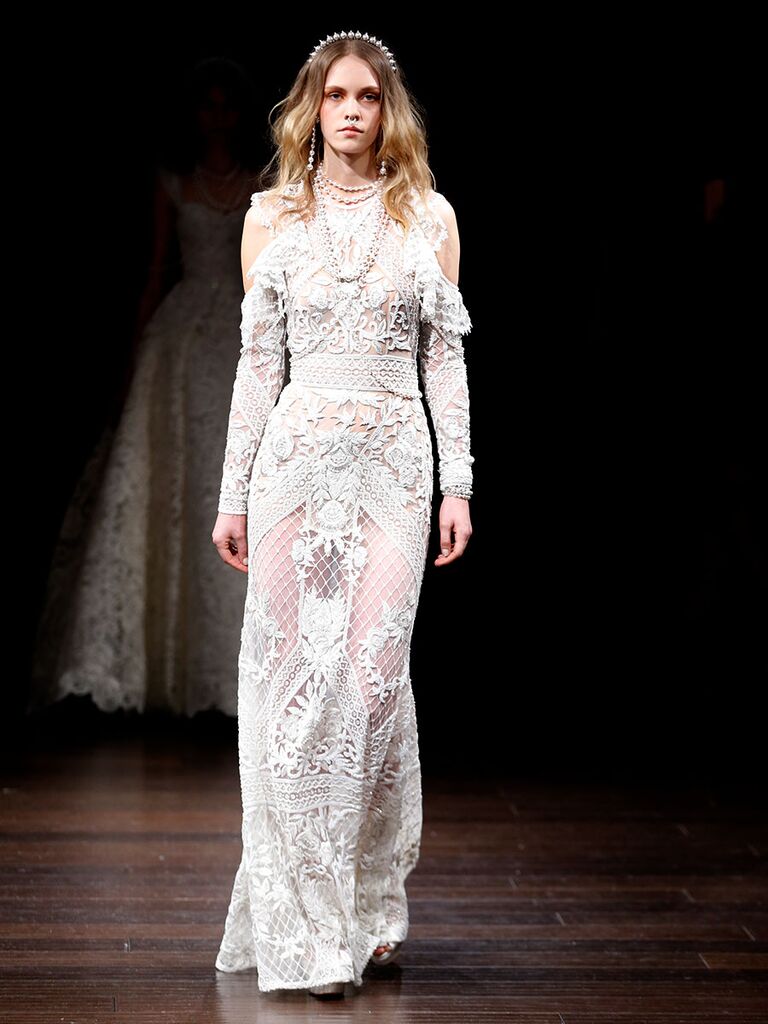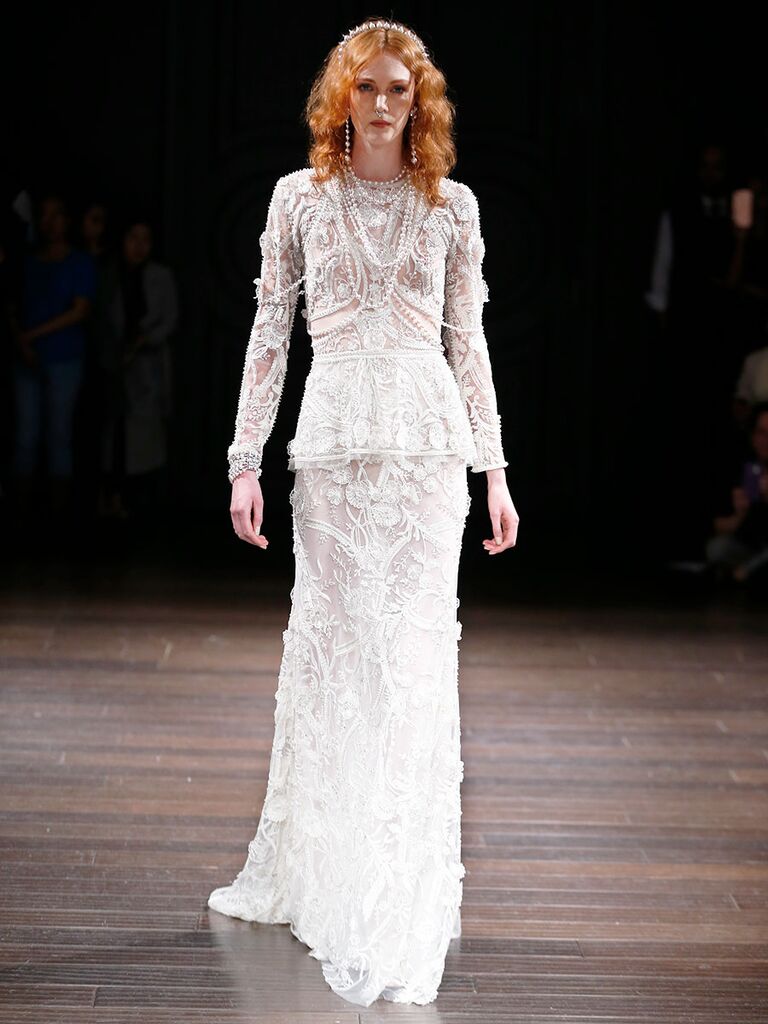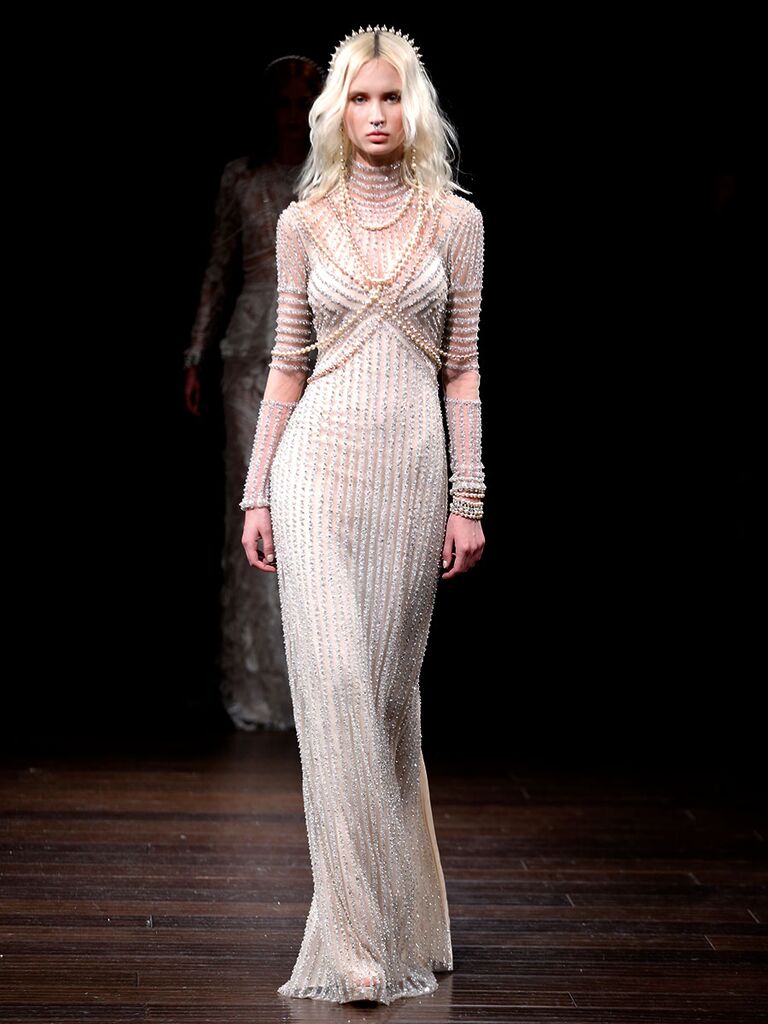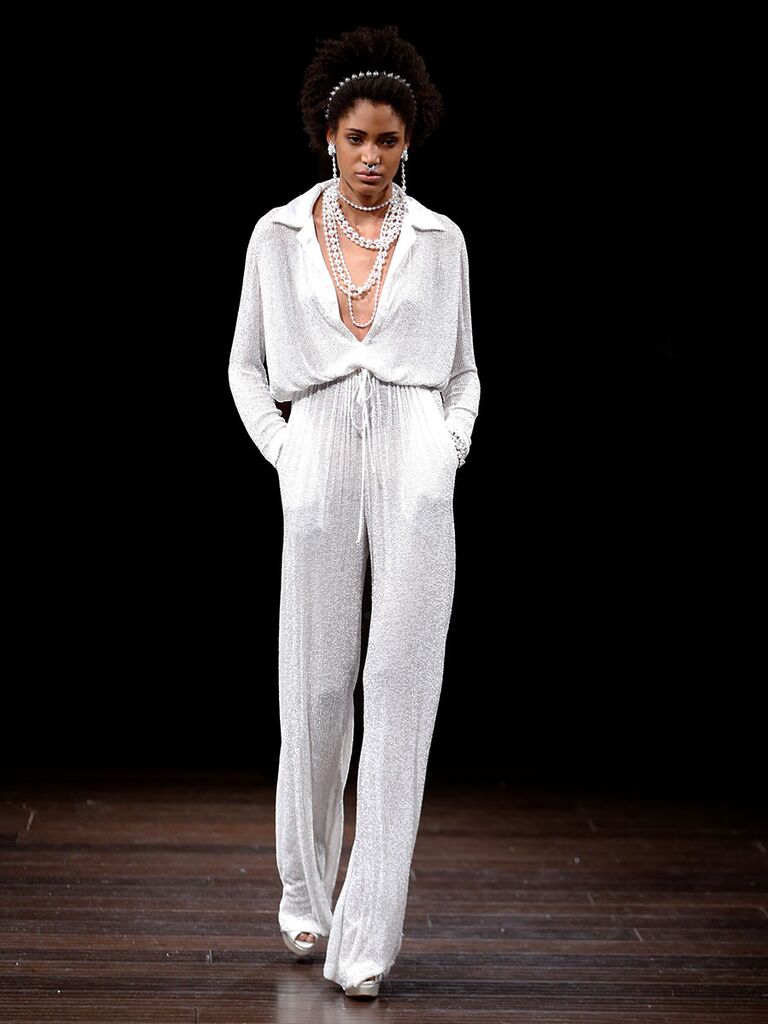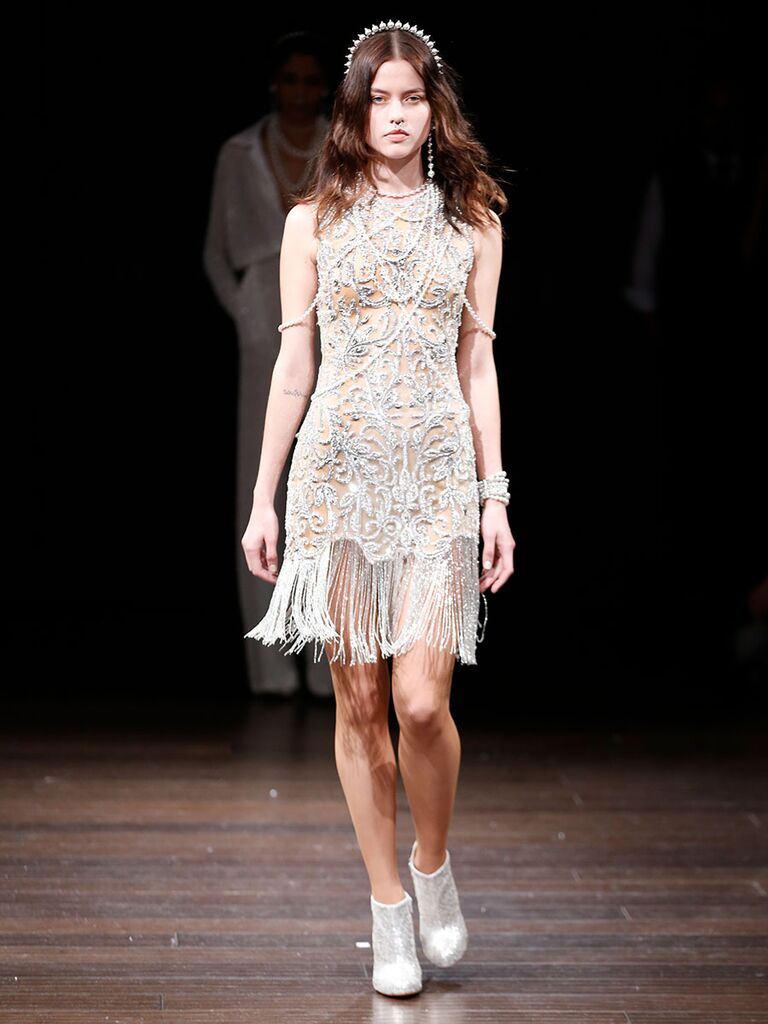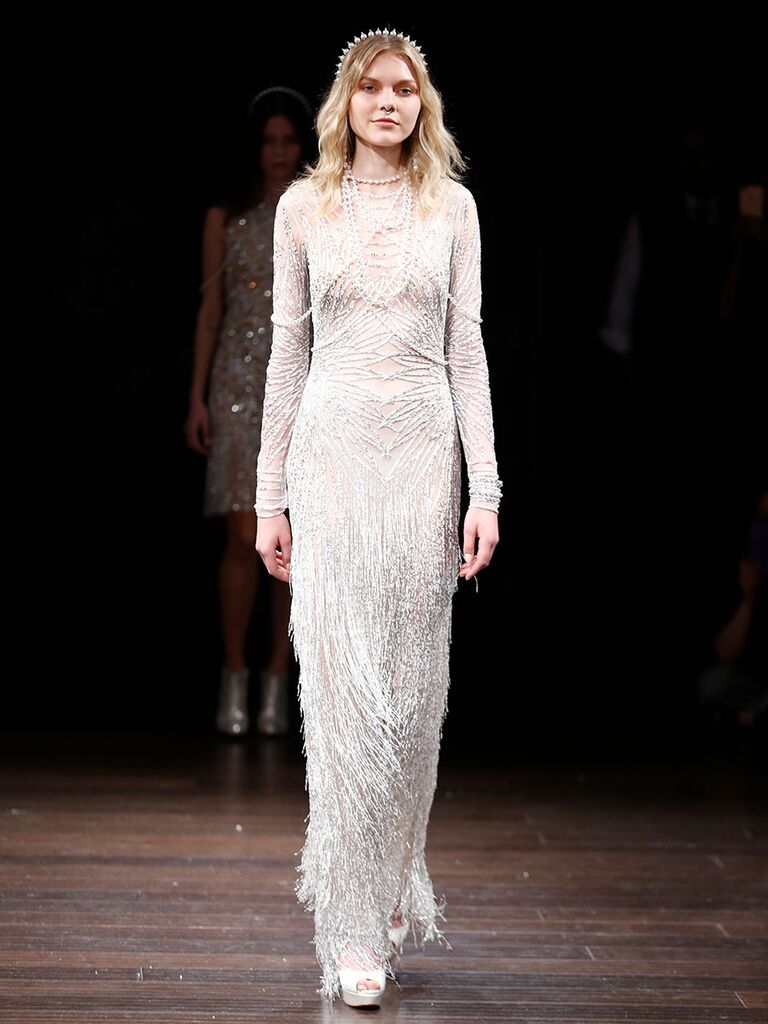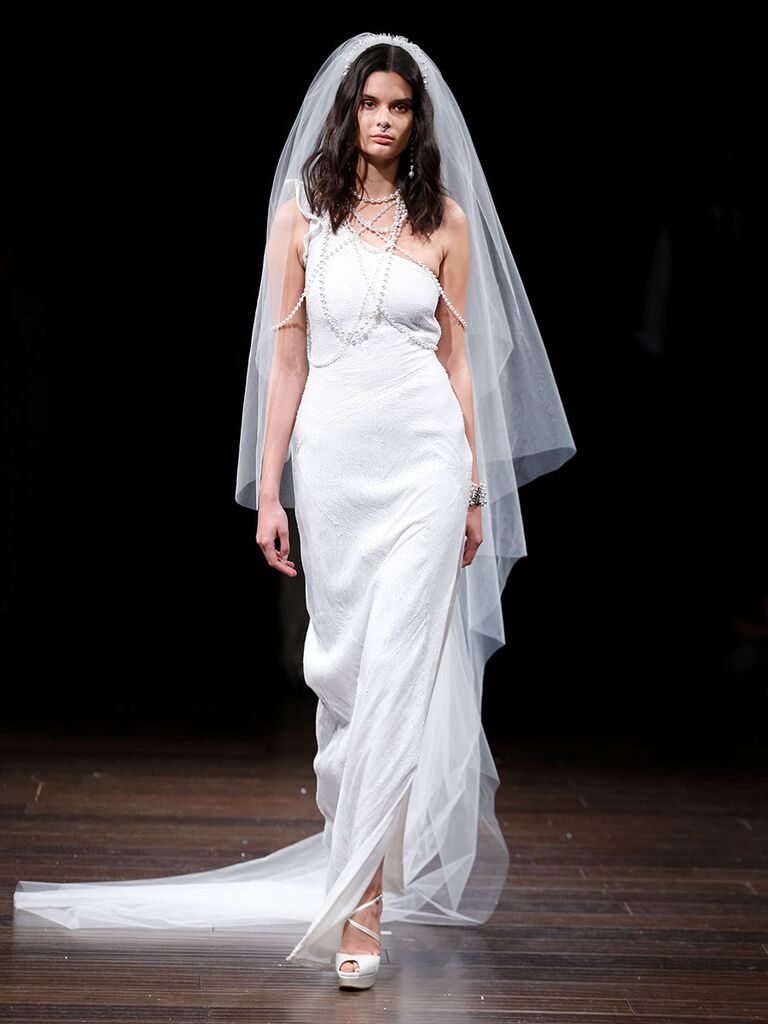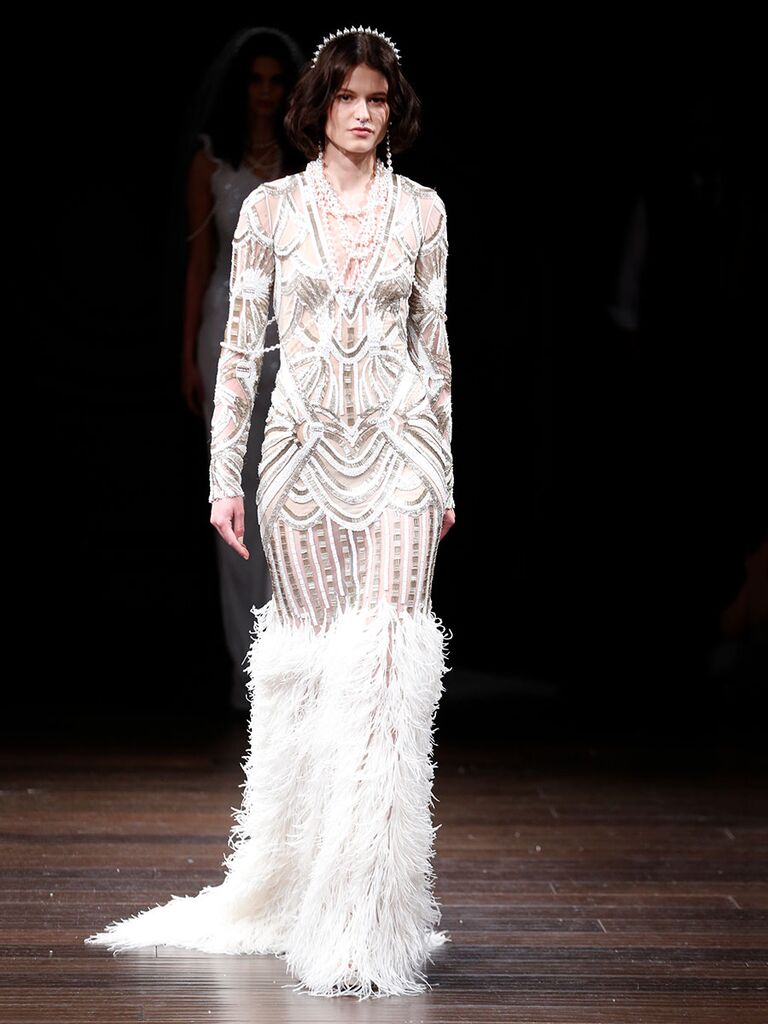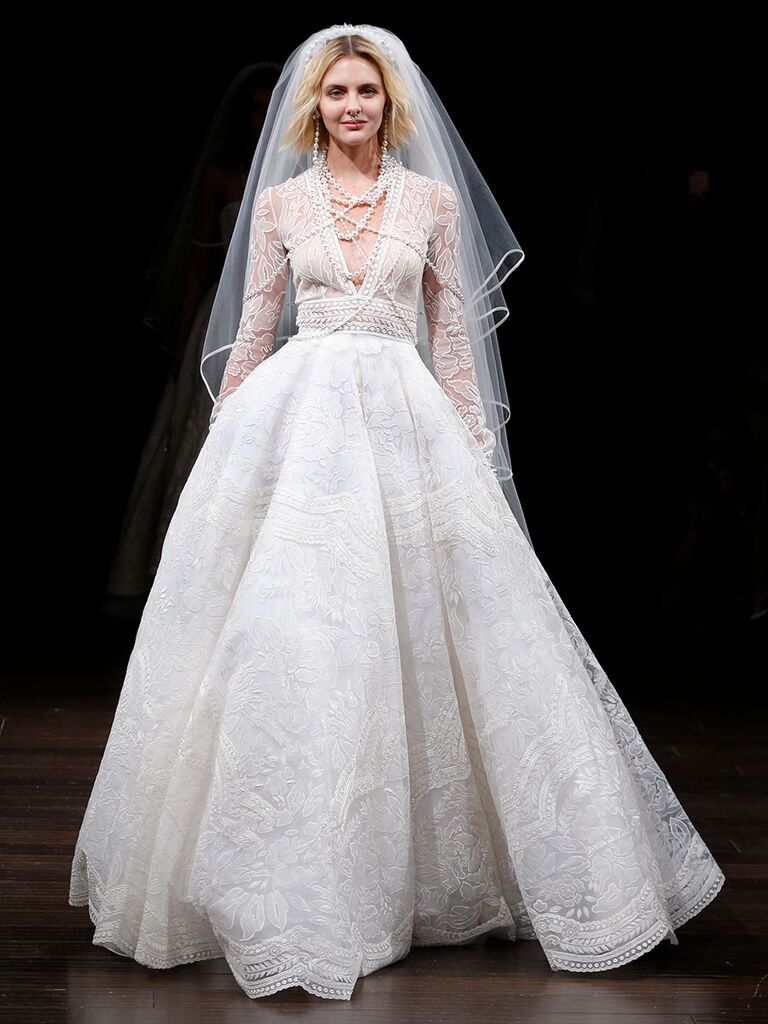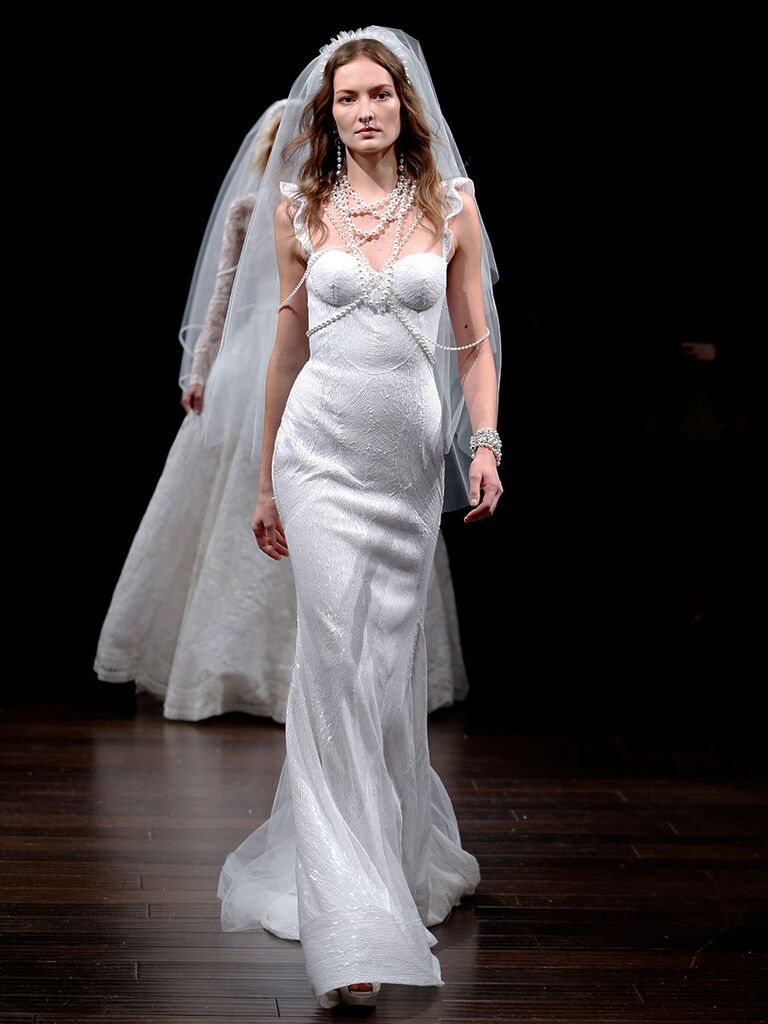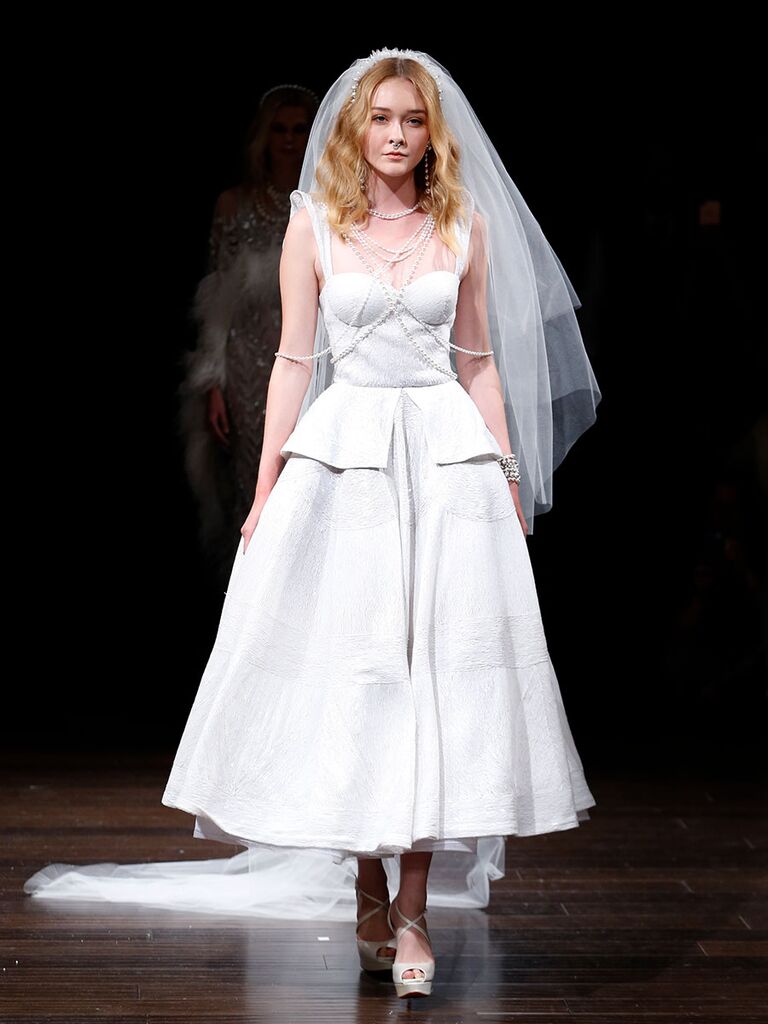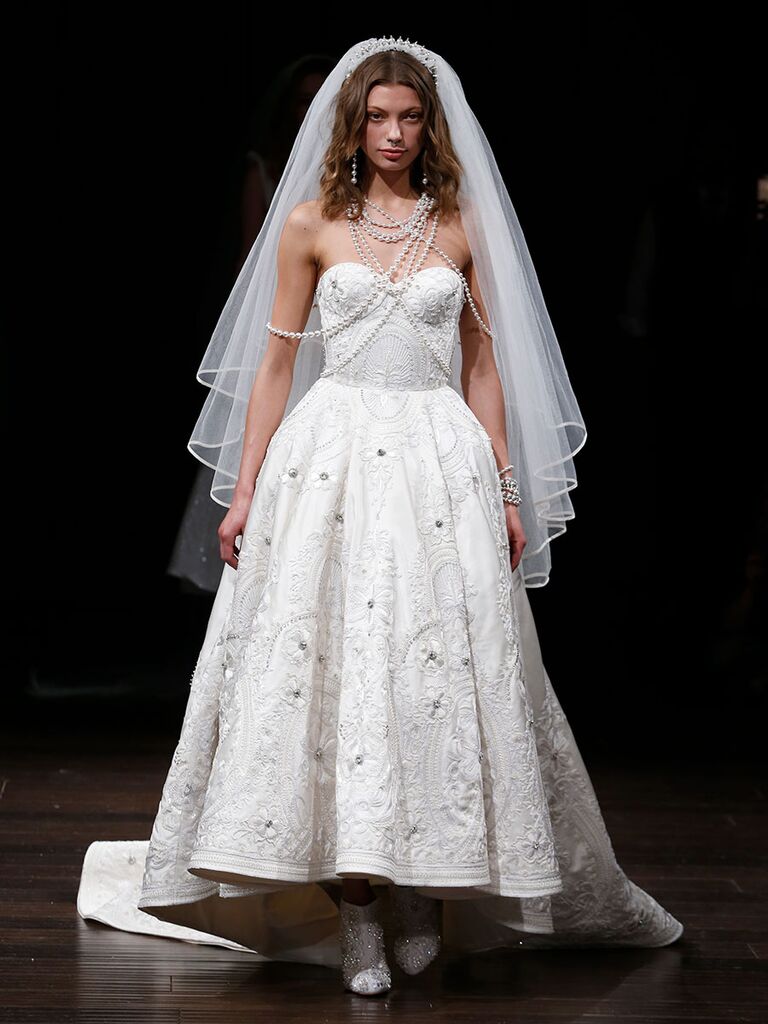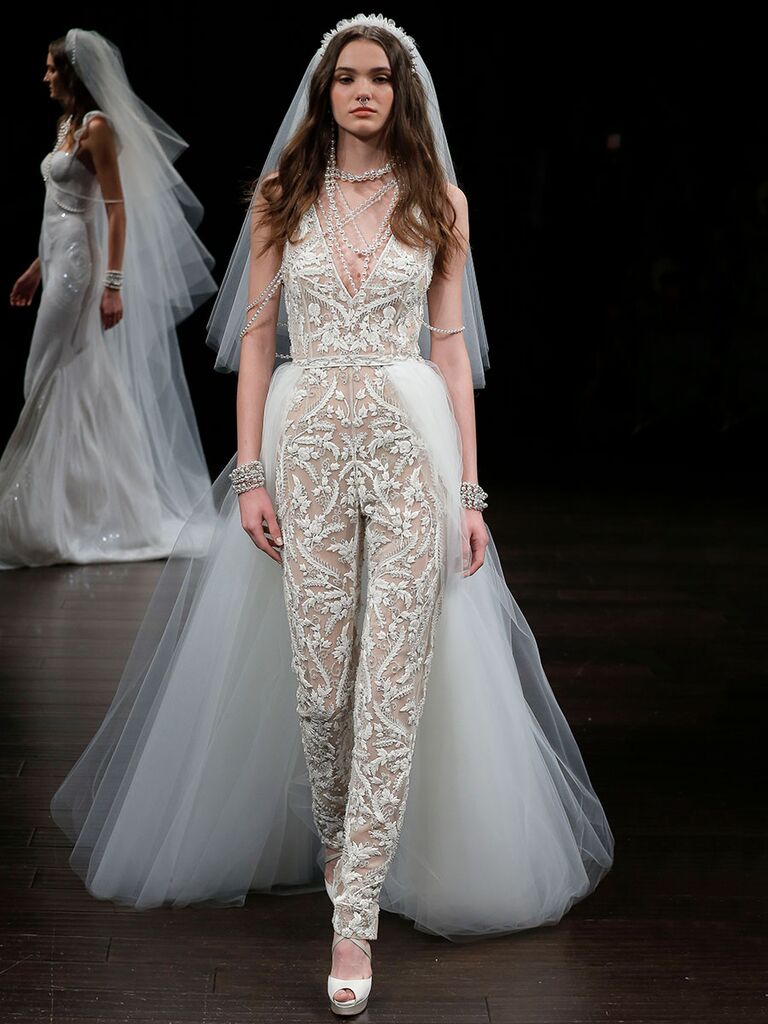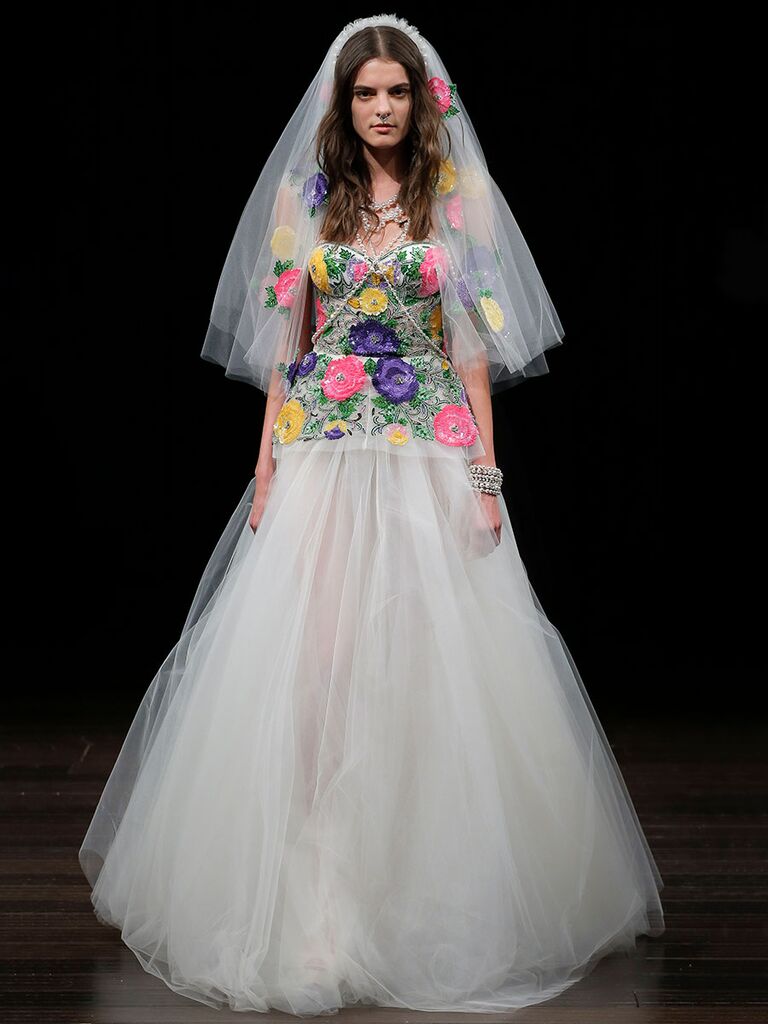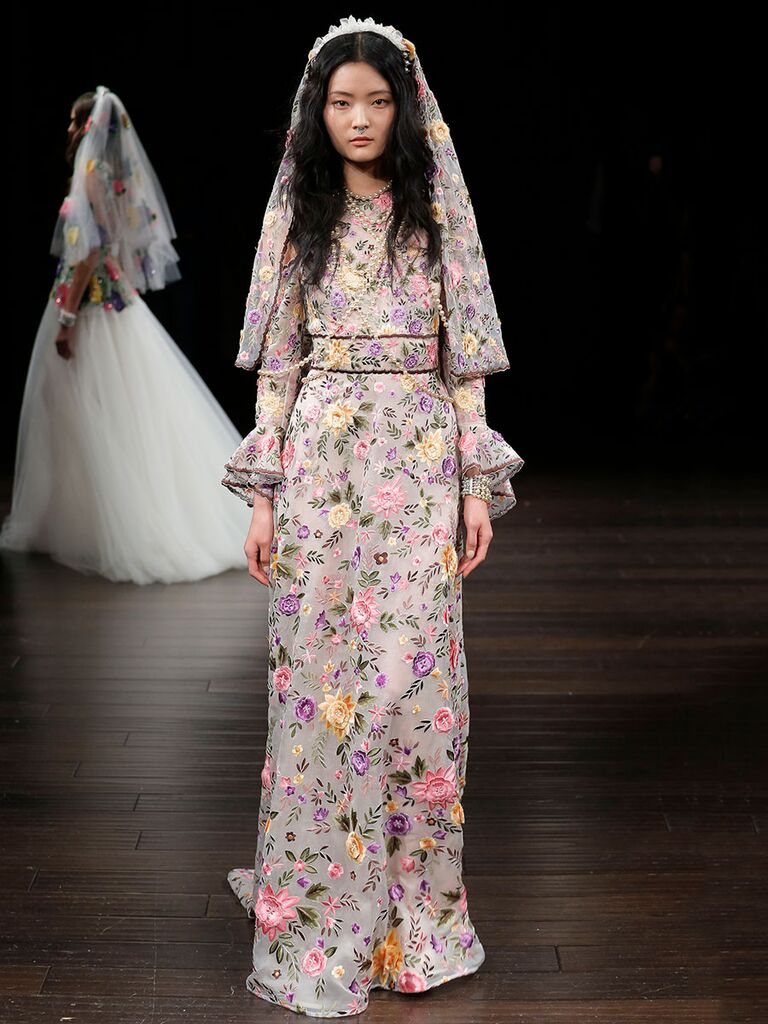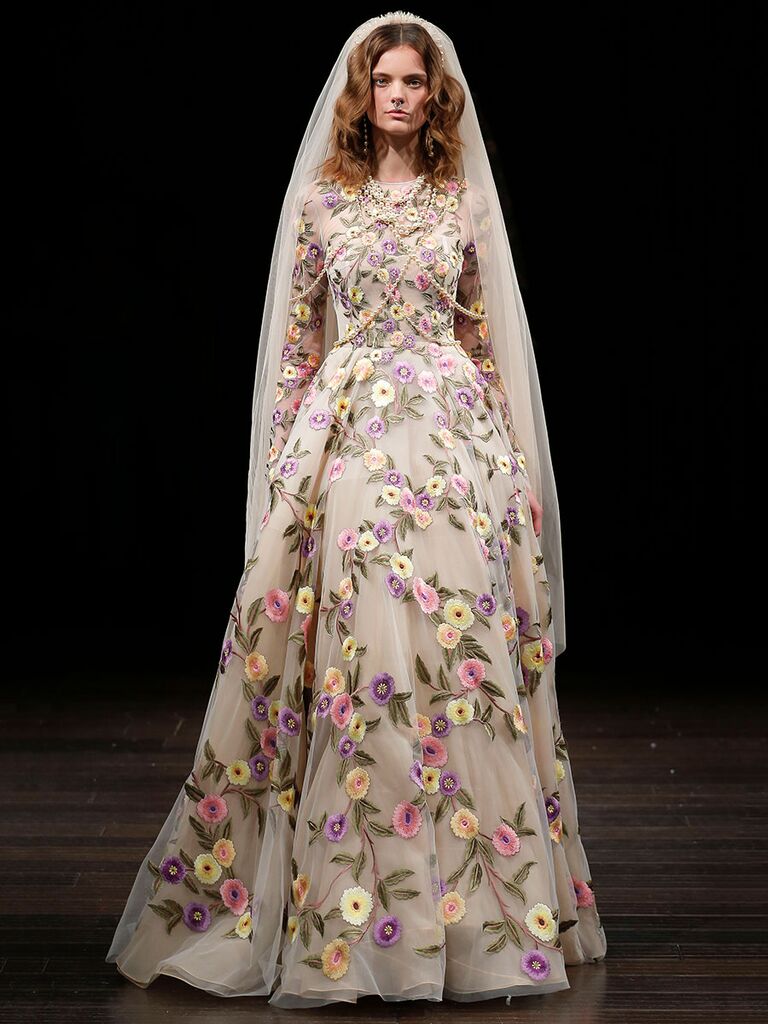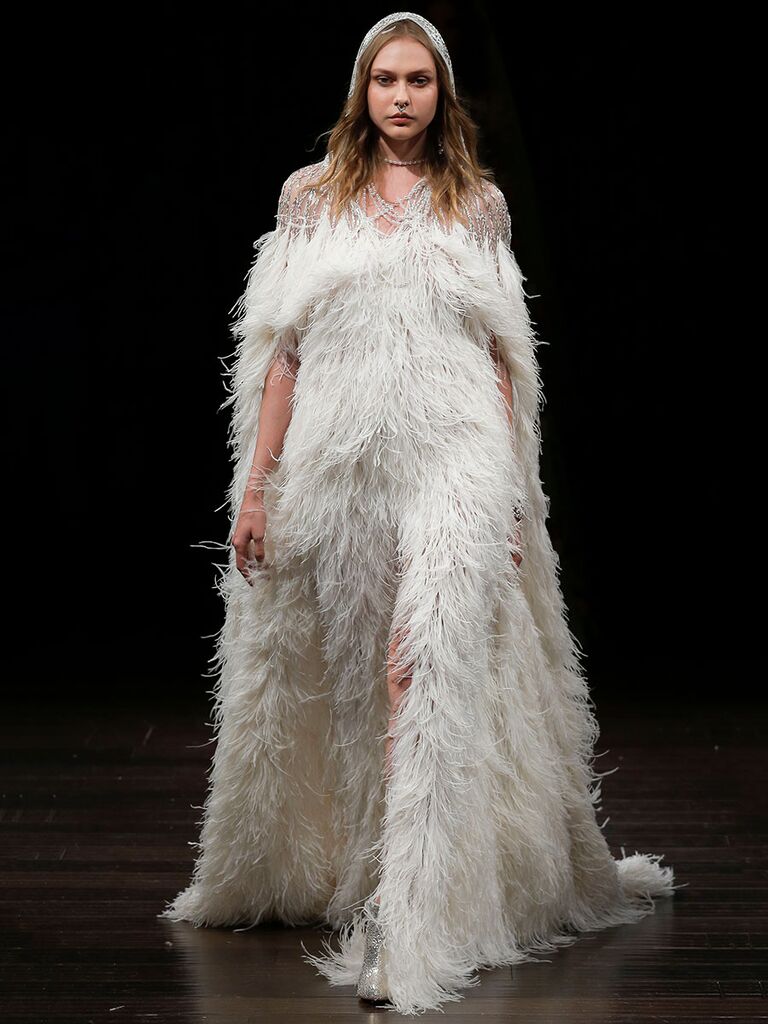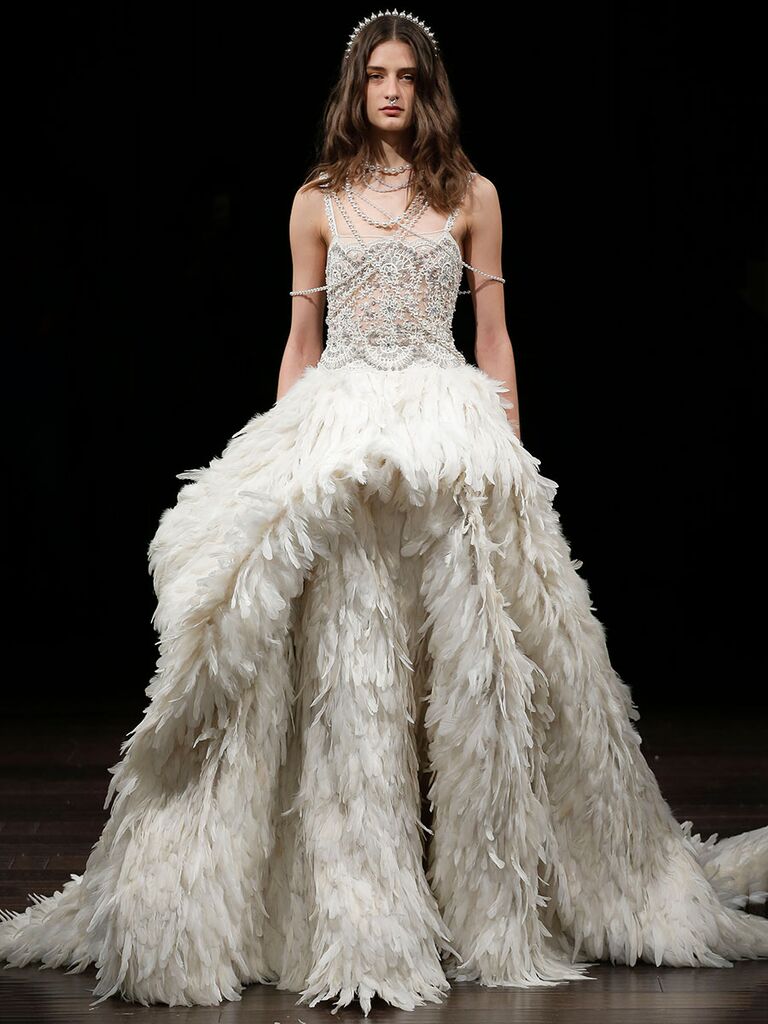 All photos by Jonas Gustavsson

To check out all the Bridal Fashion Week galleries, plus wedding dress advice and more, go to TheKnot.com/frontrow.