Nail Polishes That Look Bridal — But Aren't Blush
by Abby Gardner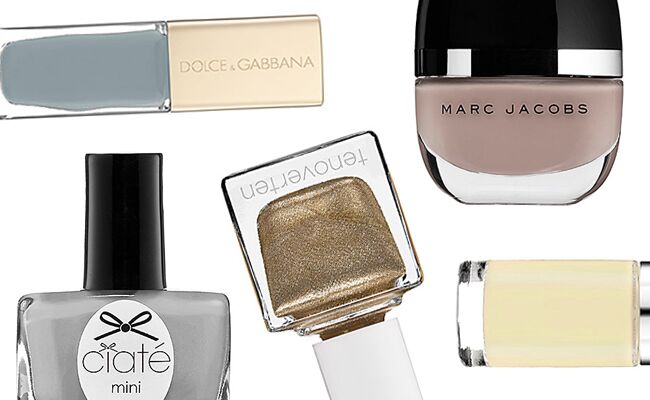 We totally understand why so many brides opt for a pale blush shade of pink for their wedding manicures. Essie Ballet Slippers, anyone? It's understated and incredibly pretty but we think there are lots of other options out there that feel just as bridal. Here are our current favorite alternative shades.
The Whites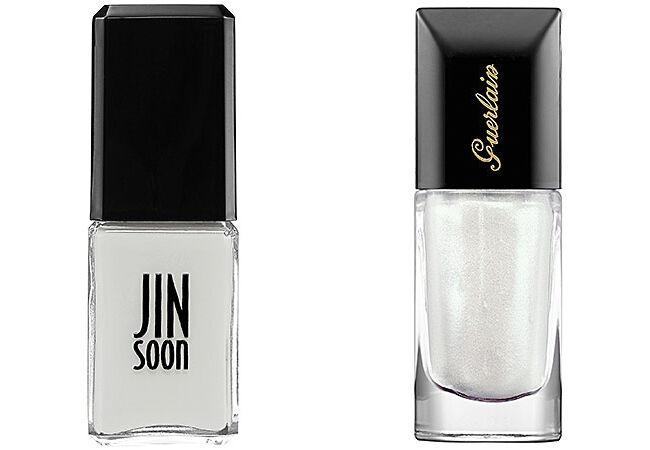 We happen to be big fans of stark white nails for any woman, especially in the spring and summer. They're so crisp and clean. Not to mention they will match your gorgeous white gown. If you want to dress them up for the big day, try a pearlized polish like the one on the right.
Get the look: (left) The Color Field Collection in Kookie White, $18, Jin Soon, Sephora.com; (right) Color Lacquer in Stardust, $25, Guerlain, Sephora.com
The Greys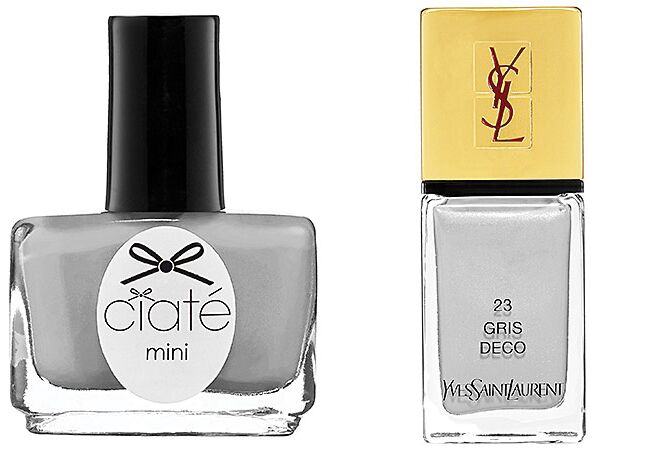 Silver and grey are always elegant, something even the most casual bride wants to be. But they are much more interesting than your average pale pink.
Get the look: (left) Mini Paint Pot Nail Polish in Chinchilla, $8, Ciaté, Sephora.com; (right) La Laque Couture Nail Lacquer in Gris Deco, $27, Yves Saint Laurent, Sephora.com
The Beiges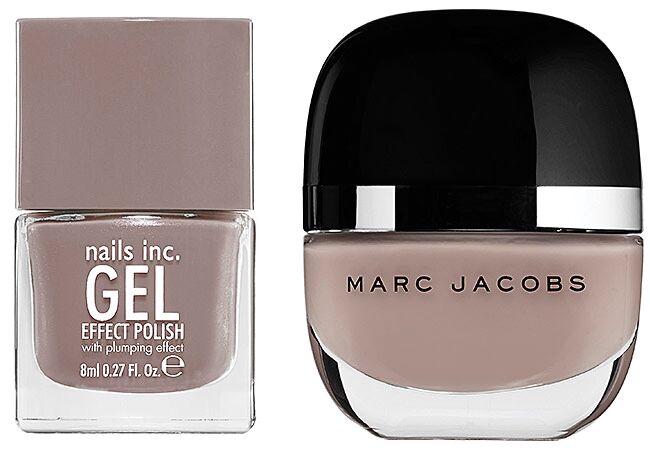 These shades are anything but boring—a word often associated with beige. The creamy, luxurious effect will add a richness to your bridal beauty look.
Get the look: (left) Gel Effect Nail Polish in Porchester Square, $14, Nails Inc, Sephora.com; (right) Enamored Hi-Shine Nail Lacquer in Baby Jane, $18, Marc Jacobs Beauty, Sephora.com
The Yellows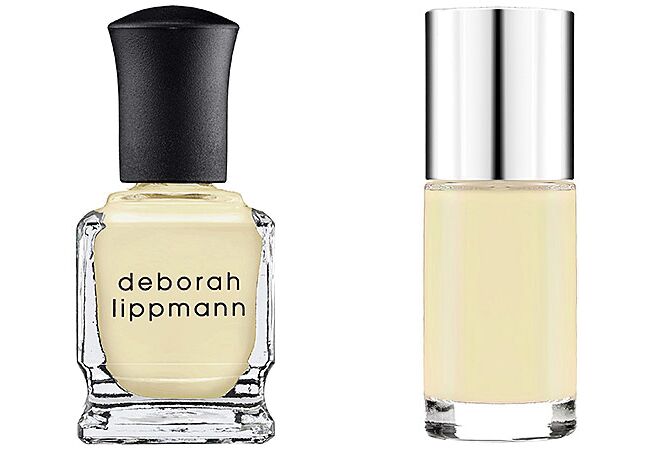 Pale yellow is so soft and pretty and feminine but perhaps a little more unexpected on your wedding day nails. We like that.
Get the look: (left) Creme Nail Lacquer in Build Me Up Buttercup, $18, Deborah Lippman, Sephora.com; (right) A Different Nail Enamel in Yellow Genius, $12.50, Clinique, Sephora.com
The Blues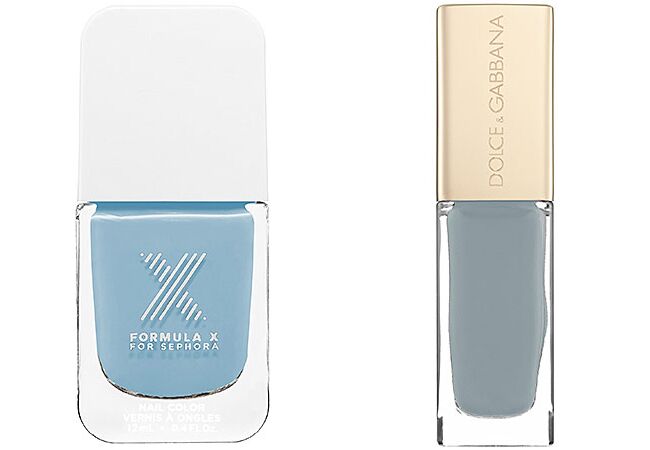 The easiest way to wear your "something blue"? On your nails, of course. We love colors that range from pale pastel to an icy blue-grey.
Get the look: (left) New Neutrals in Provocative, $10.50, Formula X, Sephora.com; (right) The Nail Lacquer in Anise, $25, Dolce & Gabbana, Sephora.com
The Golds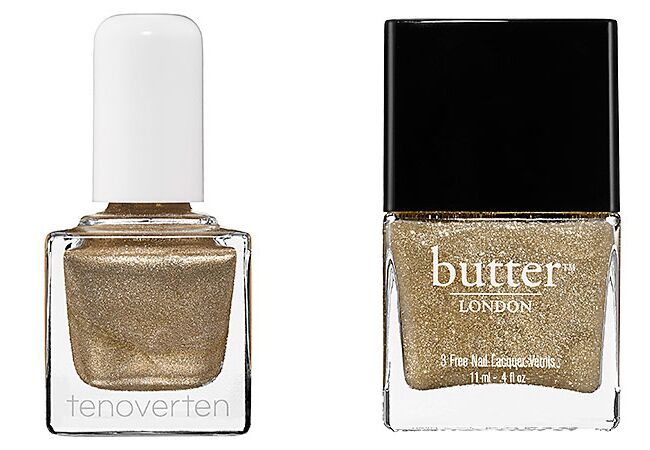 Why not add a little subtle sparkle to your look with metallic gold nails? It's a little bit more of a look than a pale pink but it's not outlandish at all.
Get the look: (left) Nail Polish in Worth, $18, Tenoverten, Sephora.com; (right) Boho Rock Collection in Lushington, $15, Butter London, Sephora.com
Want more wedding beauty advice?
> An Unexpected Way To Wear Perfume On Your Wedding Day
> Insider Hair And Makeup Tips