7 Naked Wedding Cakes!
by Bridget Clegg
In honor of National Nude Day (yep, you read that right!), we could think of nothing better than to serve you up some of our favorite naked wedding cakes. We're talking about wedding cakes with icing in between and au naturel on the outside. Naked wedding cakes come in all shapes and sizes — from stacked square to round sponge, layered shortcake with berries, and even tiered Rice Krispie Treats. Here, a collection of our favorite wedding cakes that dare to bare it all!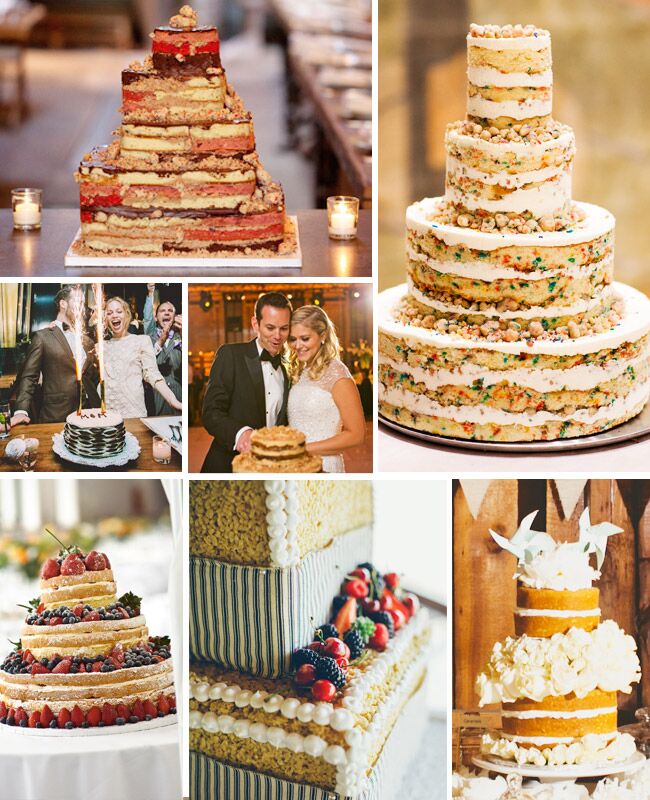 Be your own cake boss and read these too!
> 10 wackiest wedding cake photos
> The most unexpected wedding cake ideas
> Questions you didn't even know to ask your cake baker