In Honor of National Tequila Day: 5 Ways to Add the Boozy Beverage to Your Wedding
We'll drink to that.
by Julia Naftulin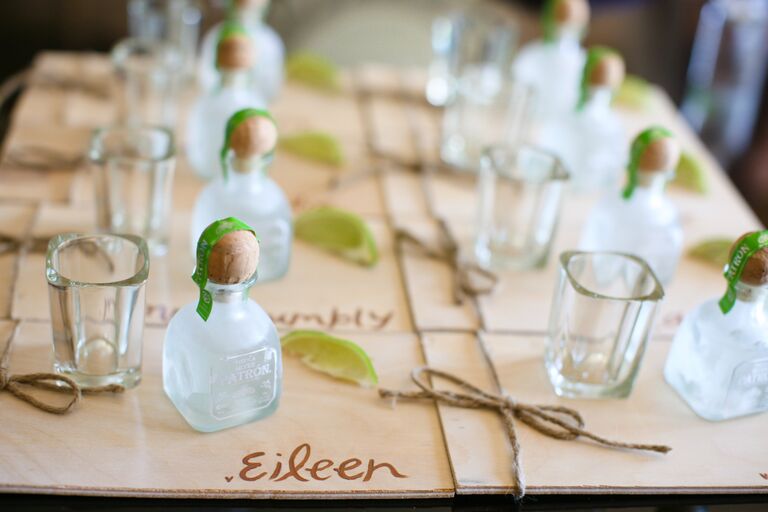 It's Grey's Anatomy frontrunners Meredith Grey and Christina Yang's drink of choice -- and it can also make glorious addition to your wedding! Of course, we're talking about tequila. And it doesn't have to be a summer-only or beach-exclusive drink -- whether it's in frozen margarita form or flying solo in a shot glass with a side of salt and lime, this party-starting drink is worth year-round recognition. In honor of National Tequila Day (arguably the best day of the year) check out these five ways to bring the beverage to your wedding. Bottoms up, Knotties!
1. These pretty signature tequila cocktails served in mason jars
Jennifer Lindberg Weddings
Garnished with blackberries and a spring of rosemary, these drinks add a personal twist to cocktail hour.
From the album: A RUSTIC FRENCH WEDDING IN HOUSTON, TX
2. This bar-inspired ceremony idea
Bryan Sargent Photography
Nothing says "I love you" like taking a tequila shot with your new husband or wife at the altar.
From the album: A CASUAL, ELEGANT WEDDING AT BROOKLYN WINERY IN BROOKLYN, NEW YORK
3. These classy yet cool bridesmaid gifts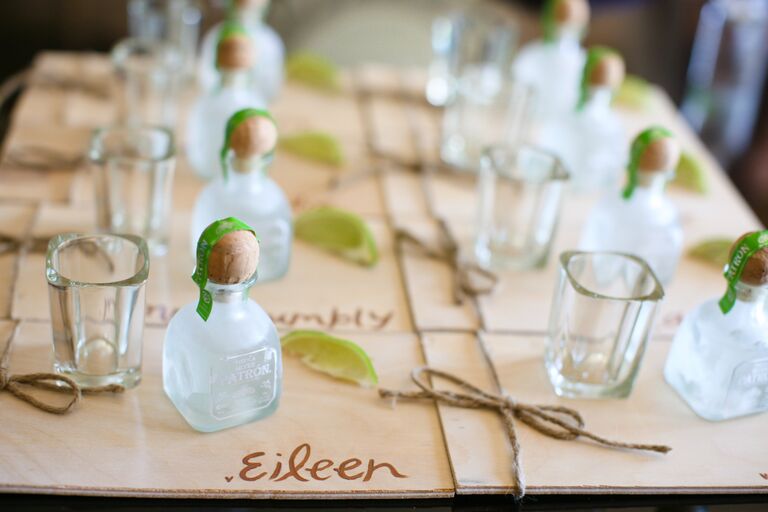 Give your main gals tiny bottles of Patron to thank them for all they've done.
From the album: A SIMPLE COUNTRY WEDDING IN LOUISVILLE, KY
4. This liquid take on escort cards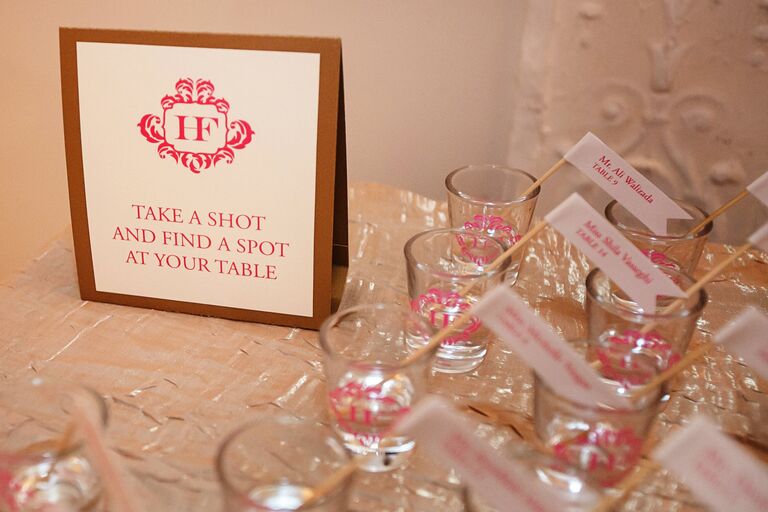 Nadia D. Photography
Nothing gets the party started like a tequila shot right as you enter the reception.
From the album: A BILTMORE BALLROOM WEDDING IN ATLANTA, GEORGIA
5. These boozy favors, complete with limes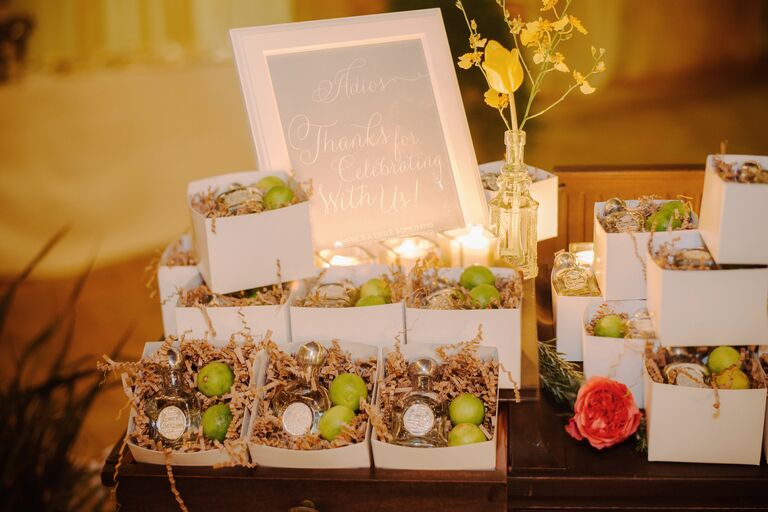 Bid your guests farewell with a tequila shot to go -- just add some limes and salt!
From the album: A SERRA PLAZA WEDDING IN SAN JUAN CAPISTRANO, CALIFORNIA