New Fashion Launch: Nicole Miller Bridal Accessories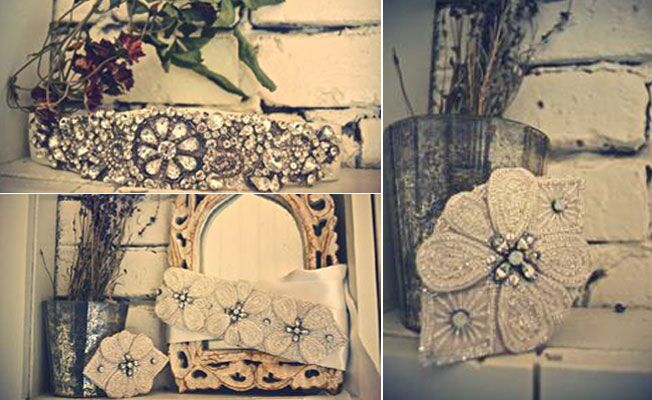 We love Nicole Miller's wedding gowns over here at The Knot, so you can only imagine how excited we were to hear that she's launching a new line of bridal accessories. We got a sneak peek of the line and just as we expected it's stunning! Look out for gorgeously glam sashes, headbands and brooches that have a hint of a vintage vibe.
Pieces will be retailing between $275-$400 and will be sold at Nicole Miller stores, bridal retailers and on NicoleMiller.com.