New Honeymoon Travel Ideas
Where to go, what to pack and other helpful honeymoon travel tips right here.
by The knot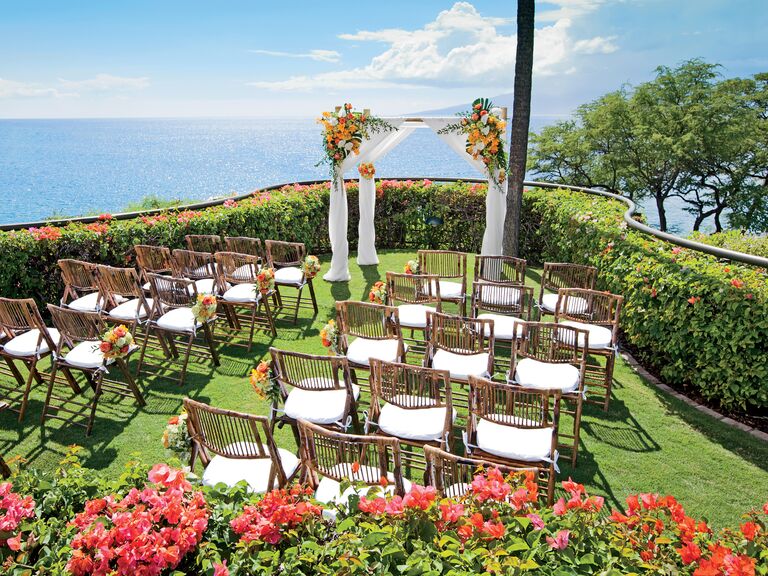 Full-On Farm Experiences
The most unexpected honeymoon trend: booking volunteer trips at organic farms on Airbnb and Help Exchange. If you're not quite that adventurous but still intrigued, consider a resort like Kittitian Hill in St. Kitts, West Indies, located on a 400-acre organic farm. Wood crates placed in each guesthouse encourage guests to pick their own fresh fruit, while foraging tours of the grounds (complete with a cooking class and communal dinner) round out the farm stay.
Paparazzi Packages
Let's face it: more often than not, the best photos are candid. There's real emotion and real smiles. That's why many resorts now have photographers tasked with capturing those moments—paparazzi style! At Turtle Island Fiji, a staffer will discreetly snap pics during your stay and present you with a book of the photos before you head home.
Destination Deals
Small destination weddings followed by a honeymoon in the same locale continue to be popular, and hotels are building packages around the concept. Sandals Resorts, like its St. Lucia one, are offering a free (yes, free!) wedding to couples who book at least three nights. It includes a planner, music and an hors d'oeuvres reception for up to six guests.
Stress-Free Travel Style
Nothing to wear on your honeymoon and no time to shop? Enter personal shopping sites like PS Dept., Stitch Fix and Keaton Row. Their pro stylists can help you build a perfect (and fashionable!) vacation wardrobe with just a few clicks.