5 Fun Twists On The Unity Candle
Personalize your ceremony with one of these new ideas.
by Simone Hill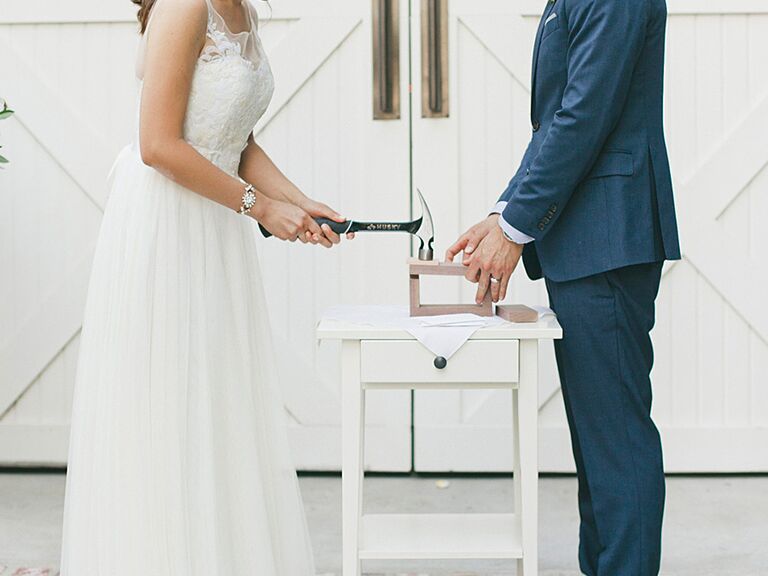 We're guessing you've probably heard of the unity candle lighting ceremony, or maybe even seen it a few times. It's a traditional Christian wedding ceremony ritual that involves the couple lighting one large candle from two smaller family candles lit by the mothers. 
The ceremony represents the bringing together of two families and the bond of the newlyweds. The unity candle tradition is tried and true, but if you're looking for a new way to symbolize your marriage here are five awesome ideas you'll love.
1. Tie The Knot Together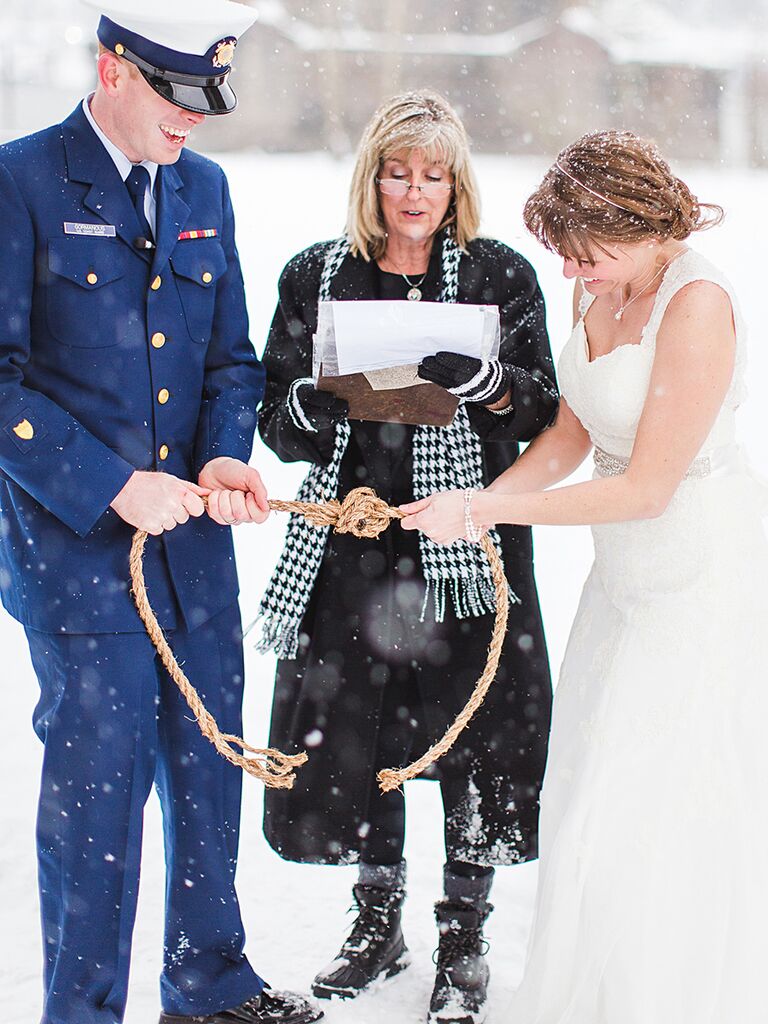 From: A Romantic, Winter Wedding at Cathedral Park in Portland, Oregon

2. Plant a Tree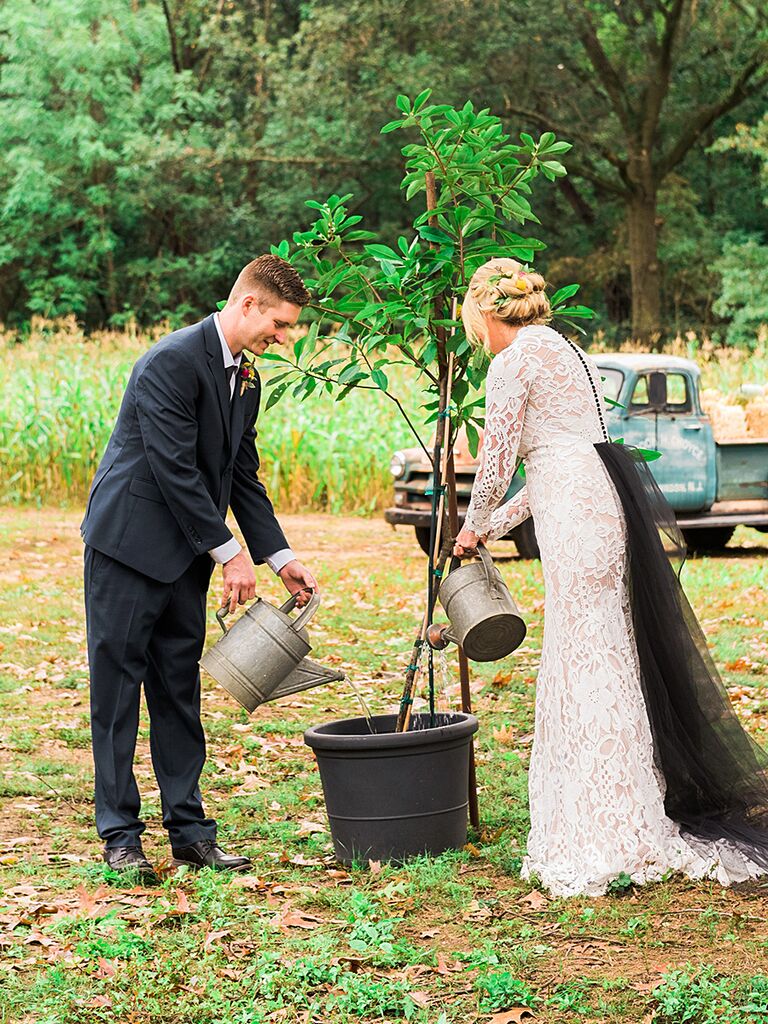 3. Box Up Your Favorite Alcohol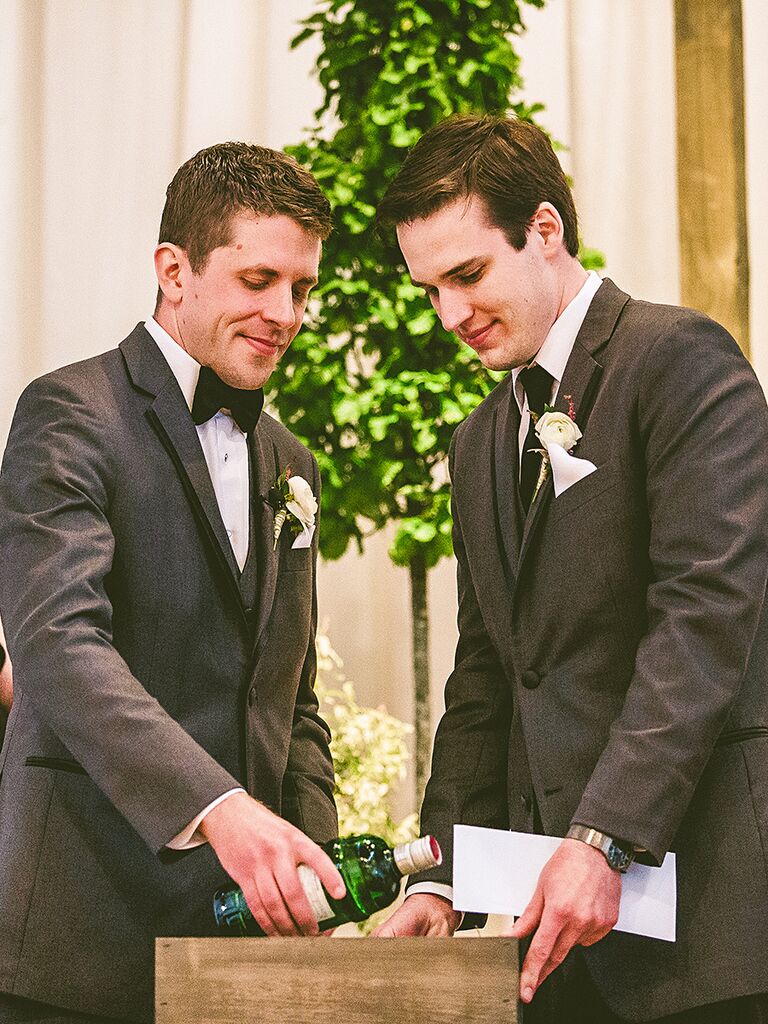 From: A Modern Industrial Wedding at the Cotton Room in Durham, North Carolina
4. Wedding Party Ribbons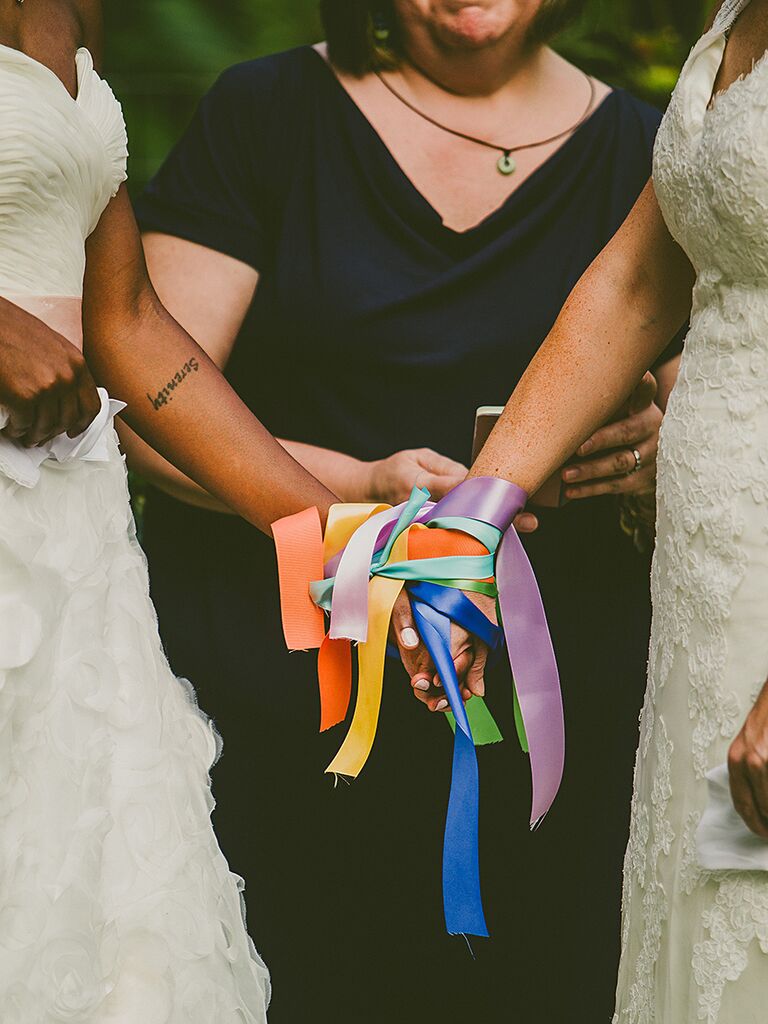 From: A Whimsical Backyard Garden Wedding in Pittsboro, North Carolina
5. Boxing Away Love Letters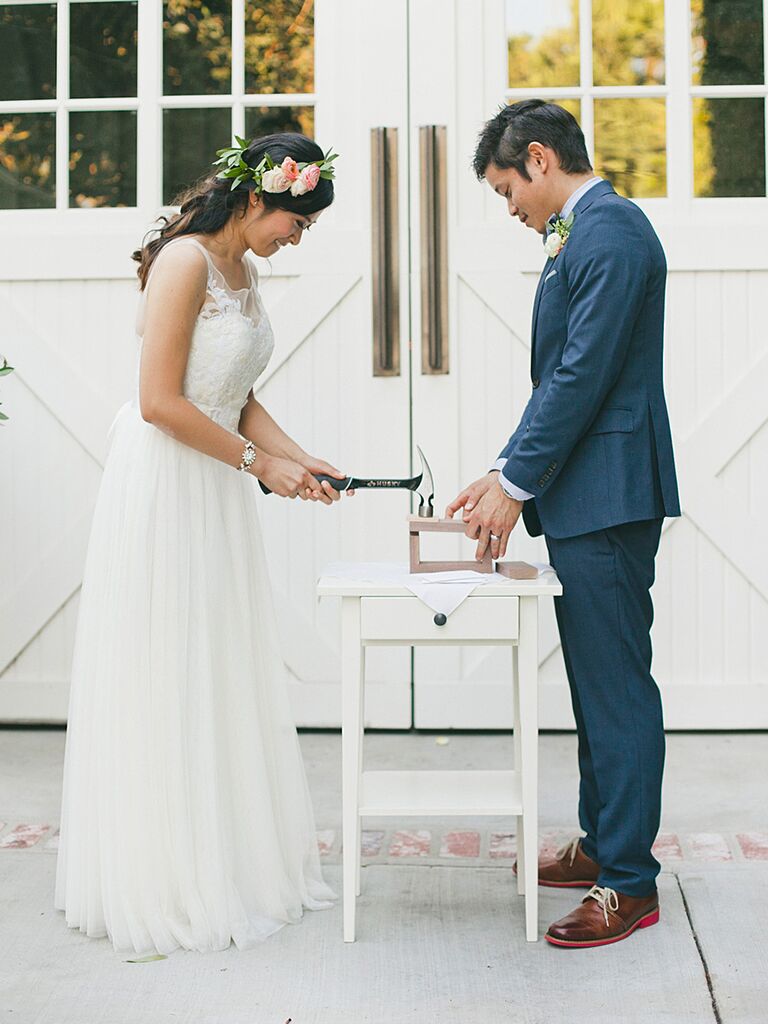 Write each other a few different love letters to be opened at different anniversaries or milestones. For example, you could write them for your first anniversary, when you become parents or when you enter retirement together. 
From: A Modern Garden Wedding at Lombardi House in Los Angeles, California