The New Way to Find Your Venue
Venue Concierge by The Knot makes it easier than ever.
by The Knot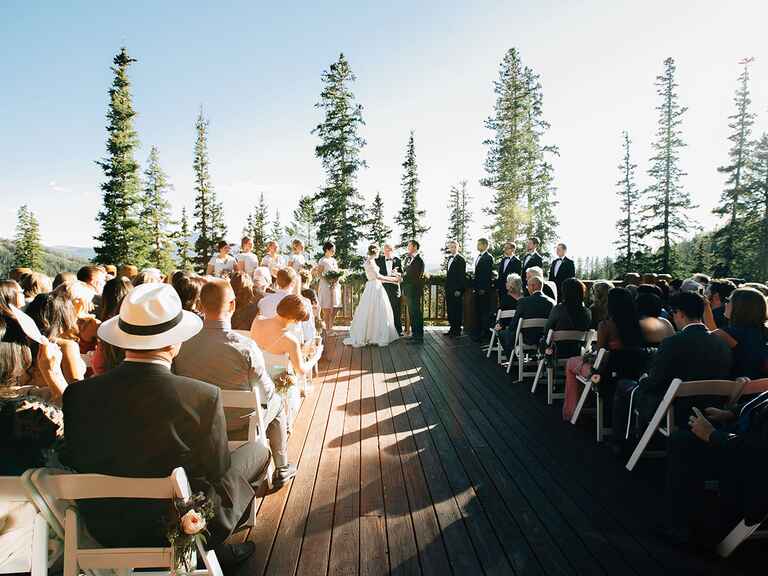 photo by
audre rae photography
Choosing your venue is a big decision. Not only will it likely be the most costly one you and your partner make (it's about 50 percent of your budget) it also sets the tone for your entire nuptials. No pressure, right? Don't stress—Venue Concierge by The Knot is here to help. The service from The Knot gives you personalized venue recommendations to help you narrow down the search based on your style and budget.  
First, Take the Quiz
Chances are you haven't planned a wedding before. Have questions? Not sure where to start? That's okay. Start by taking this super-quick quiz that will help you get a handle on your guest list, ideal location, budget, date and wedding style.
Get Your Recommendations
Once you take our venue quiz you'll receive a link to a page of handpicked venue recommendations that fit your style and budget. Take a look at the list—curated by The Knot Venue Concierge—by clicking "see venue recommendations" on your dashboard, then discuss with your spouse-to-be and families. Take a look at your checklist and budgeting tools to get some extra tips from our editors along the way.
Schedule a Tour
Love your recommendations? Great! But we all know you can only tell so much about a place by viewing it online. Let us help you take it offline by setting up a tour (or many) for you. You can make the tour requests directly on a venue's listing on The Knot using the easy tour-scheduling feature. We'll be sure to also offer tips and tricks that will help you make the most of your visits.
Book Your Venue
You've found it—the place you and your partner will celebrate for the first time as a married couple. Let that sink in for a minute, and then go book your venue. Be sure to update your Wedding Website and Checklist so we can keep you moving on to the next big to-do. Once all the "I dos" have been said, share your wedding photos on Instagram and tag #TheKnot. We can't wait to see how you personalized your day.
Ready to find your dream venue? Take our quiz here.