8 New Accessory Ideas — Hot Off The Runways!
by Jennie Ma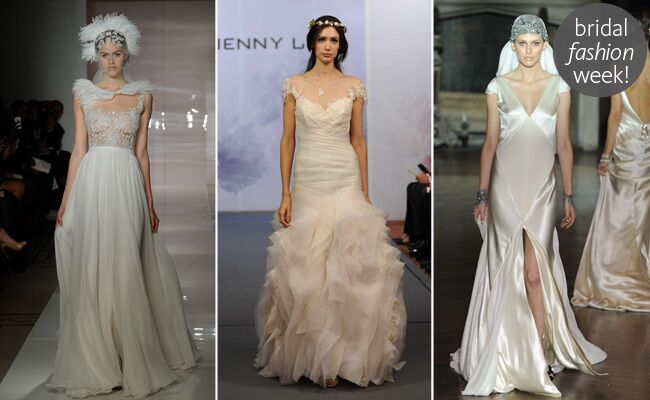 Veils aren't the only accoutrements on display this season. From stoles and capes to crystal beanies and black gloves, bridal accessories are going bold. Here are our favorites from the runways.
Hoods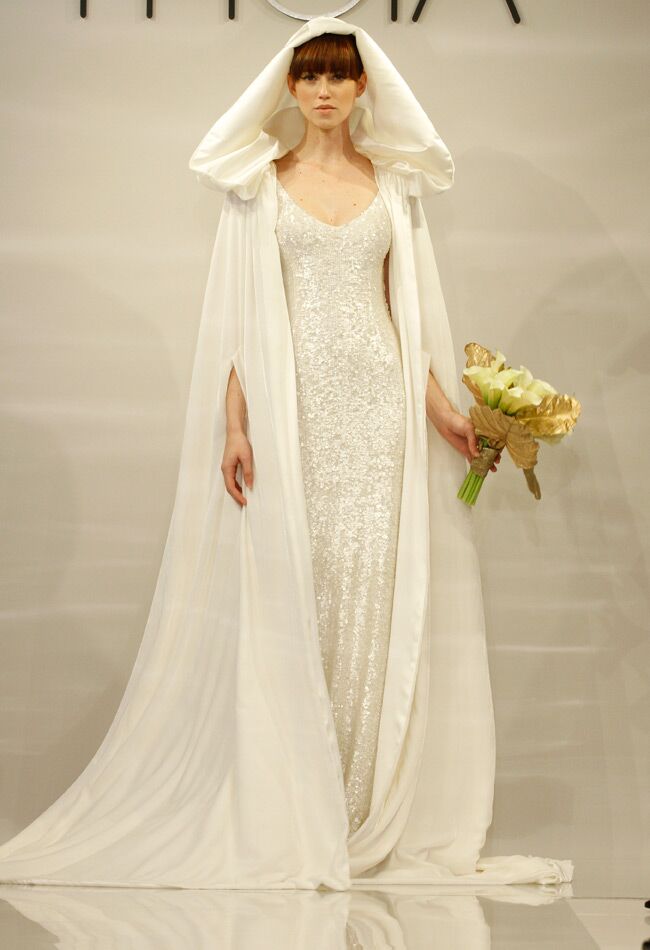 Yes, friends, the hoodie is not just for a sweatshirt. This street staple got a chic update at the Theia Fall 2014 bridal runway show.
Feather Headpieces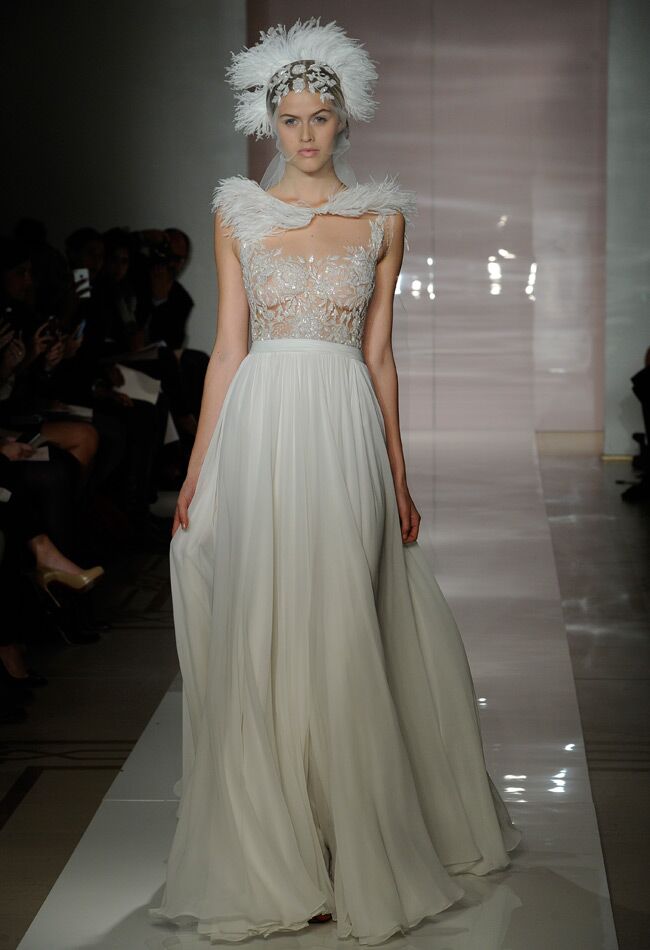 photo by
Photo by MCV Photo
With the right styling, seen here at the Reem Acra runway show, wearing feathers in lieu of a veil can feel fashion-forward rather than freaky.
Flower Garlands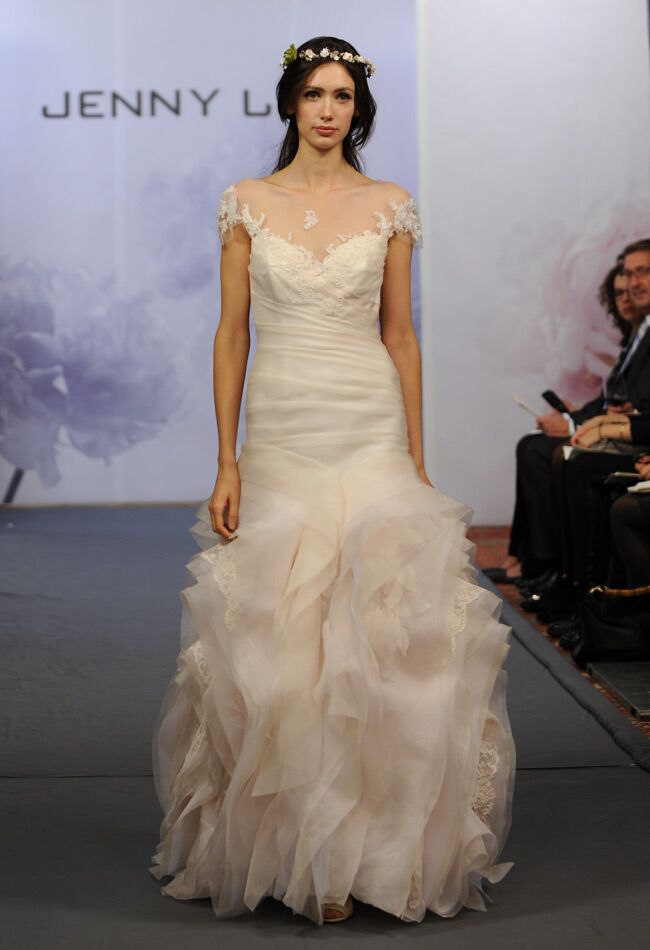 photo by
Photo by Kurt Wilberding
Flower crowns at weddings aren't going anywhere. If you're getting married in a field or garden or simply going for an earthy vibe, a floral garland like this one — shown at the Jenny Lee runway show — is a sweet option.
Black Gloves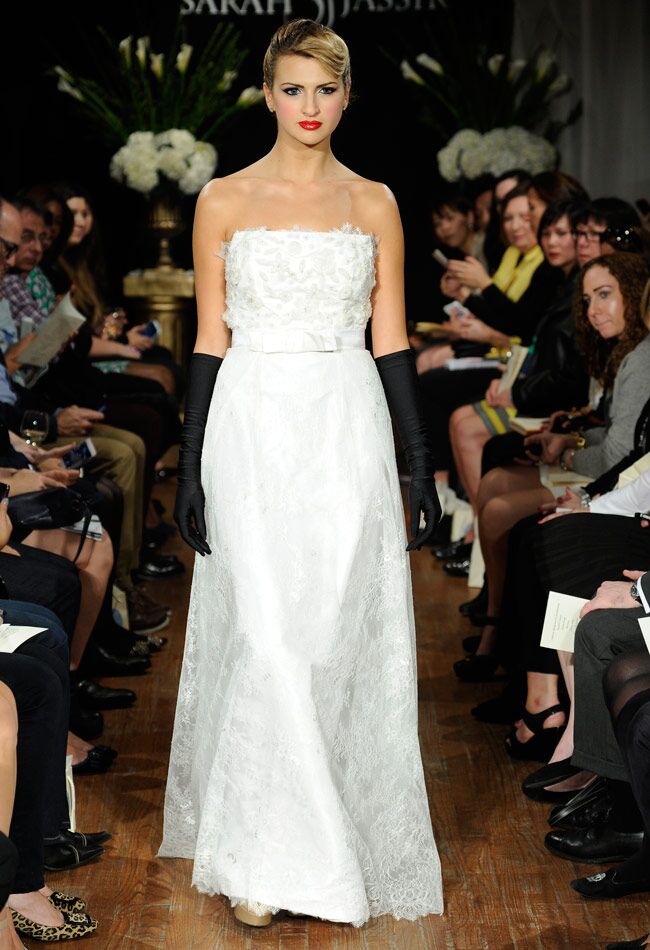 photo by
Photo by MCV Photo
The Audrey Hepburn look never gets old. But if you want to add some edge, wear long black gloves like these shown at the Sarah Jassir bridal runway show.
Floral Hats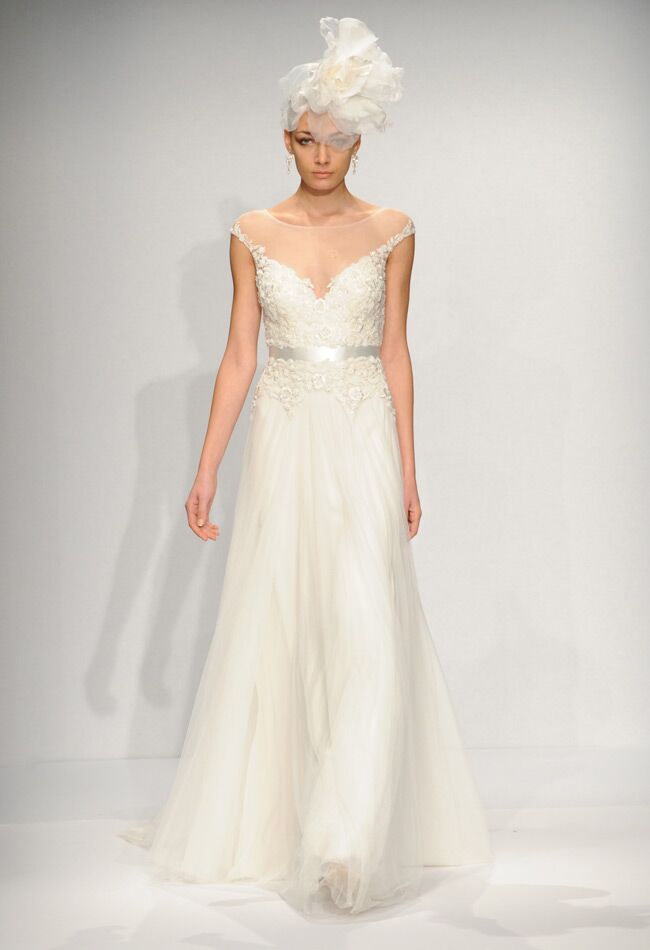 photo by
Photo by Kurt Wilberding
The Brits wear their millinery with pride, and it seems the trend is making its way to this side of the pond. This daring creation from the Watters runway show would certainly make a statement.
Stoles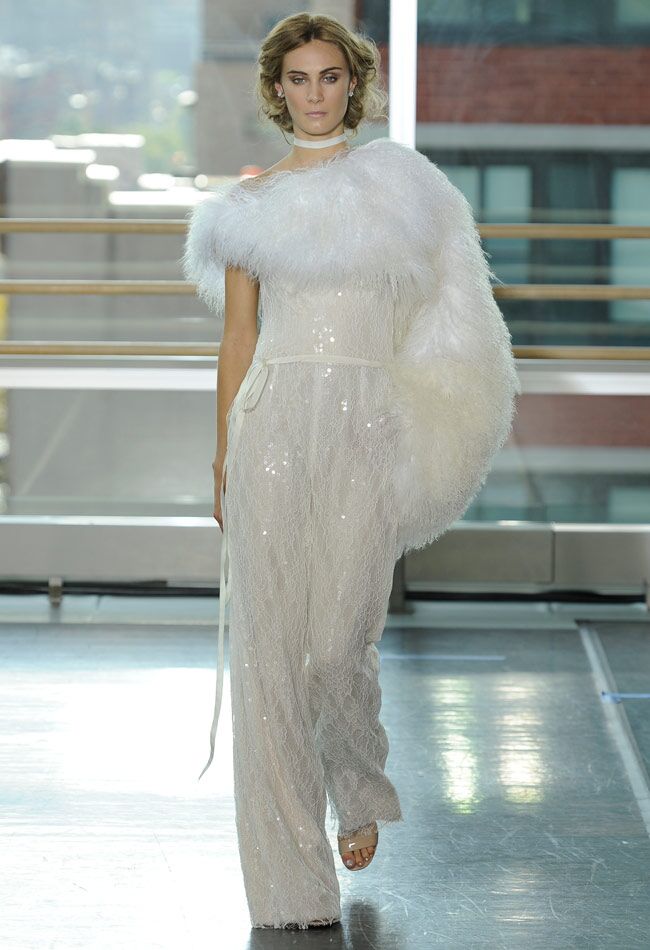 photo by
Photo by MCV Photo
A stole is the ultimate-luxe accessory. This one at the Rivini bridal runway show evokes old Hollywood glam and lends an air of sophistication to any gown.
Beaded Beanies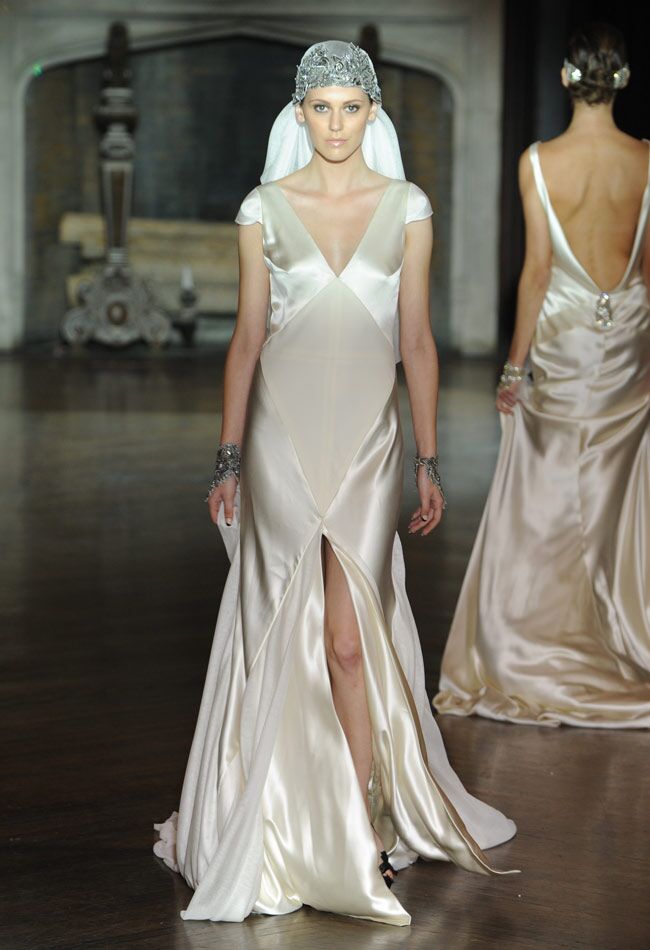 photo by
Photo by Kurt WIlberding
Avant-garde as it may be, this close-cropped bedazzled cap, from the Johanna Johnson runway show, ensures that all the focus is on the bride.
Capes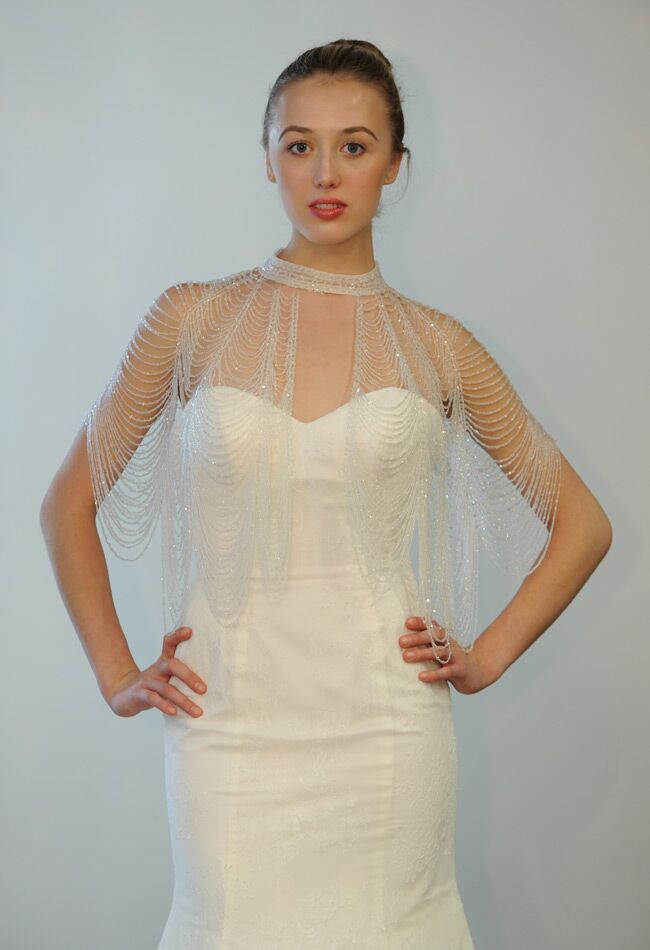 photo by
Photo by Kurt Wilberding
When done in gossamer thread, like this cape from Simone Carvalli, it looks like an elegant extension of the dress itself.
The Latest Dresses From Bridal Fashion Week
> Matthew Christopher: Fall 2014 Collection
> Amsale: Fall 2014 Collection