New York Giants Player Victor Cruz Is Engaged!
by Ivy Jacobson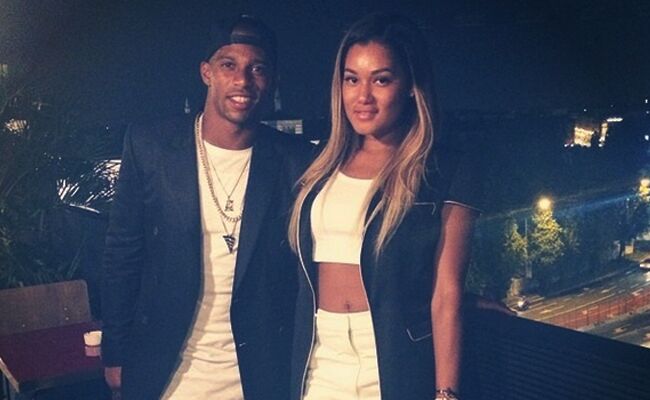 photo by
Elaina Watley via Instagram
Victor Cruz probably did his signature salsa dance recently, because he's engaged to longtime girlfriend Elaina Watley!
The New York Giants wide receiver proposed to Elaina with a diamond engagement ring in front of friends and family after a ceremony for their two-year-old daughter, Kennedy, on July 13 at the Love of Jesus Family Church in Paterson, New Jersey.
"The ring is beautiful — it's a round stone with a pink diamond band," Elaina told Page Six.
Even cuter, Elaina and Victor, who are either planning a destination or "iconic" New York wedding, are high-school sweethearts! Awww. Congrats to the couple!
Want more? Right here!
> Danica McKellar is engaged! (See her engagement ring)
> 500+ gorgeous engagement ring photos