Your First Year Of Marriage, As Told By 'Friends' GIFs
So no one told you married life was gonna be this way...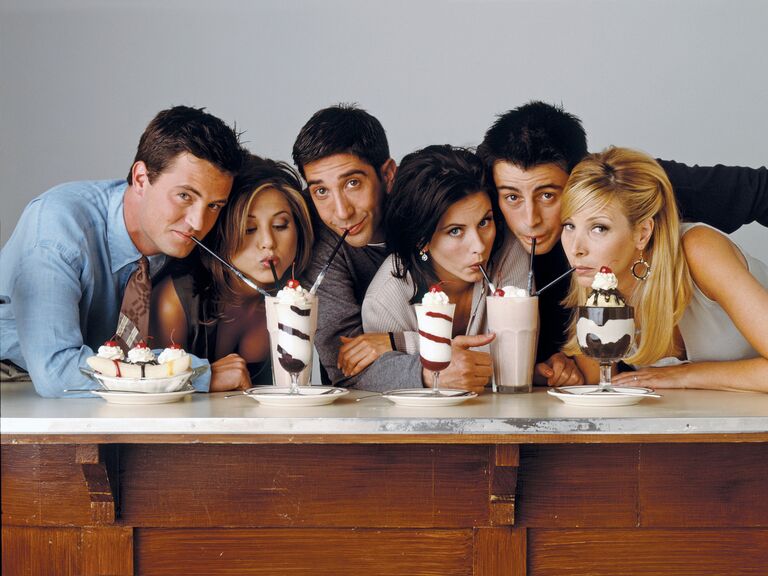 Photo by NBCU Photo Bank/NBCUniversal via Getty Images
You've made it down the aisle, said your vows and enjoyed your long-awaited wedding with your loved ones. Now that you and your partner are officially spouses, it's time to take on your latest relationship milestone: your first year of marriage.
It'll be exciting (hello, registry gifts) and, at times, confusing (merging finances isn't for the faint of heart), and you'll experience plenty of post-wedding emotions along the way. But if one thing is certain, it'll be the best year of your relationship thus far. And what better way to illustrate your first year of marriage than through a collection of relatable Friends GIFs? The Friends gang knows a bit about exploring relationships and navigating aspects of adulthood--that was the main focus of their sitcom, after all.
While you and your spouse may not be Central Perk regulars, your favorite nostalgic sitcom is still totally relatable, especially in this new season of life. (And given that Friends just celebrated its 25th anniversary, it couldn't be more timely.) Below, see a roundup of the best Friends GIFs that perfectly describe your first year of marriage.
From that totally relatable "pivot" Friends GIF where Ross struggles with moving the couch in the stairwell to the clips that perfectly describe the frustrations and annoyances of adulting, these GIFs from Friends will have you and your honey nodding (and laughing) along. Whether you're knee deep in writing wedding thank-you cards or you're still giddy over your brand new last name, spot your favorite scenes and discover what else you can expect during your first, exciting year of wedding bliss.
1. The internal dance you do the first time they introduce you as their spouse.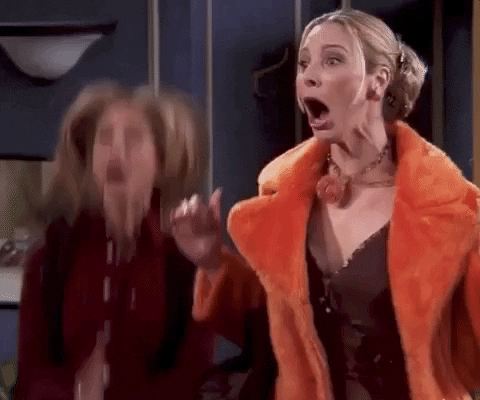 2. When you're struggling to fit all of your registry gifts into your home…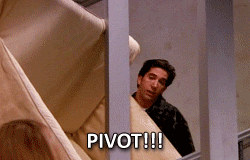 3. ...so you just end up shoving them all
in your closet instead.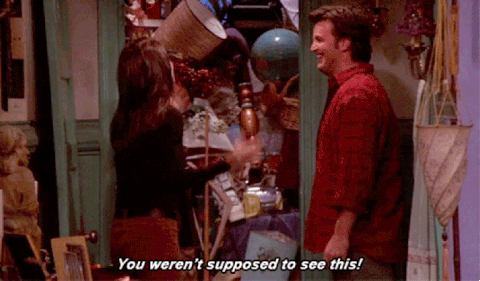 4. After you spend hours writing thank-you notes…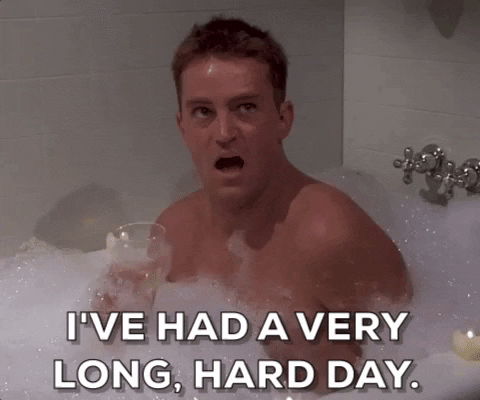 5. ...So you throw yourself a party to celebrate finally being done.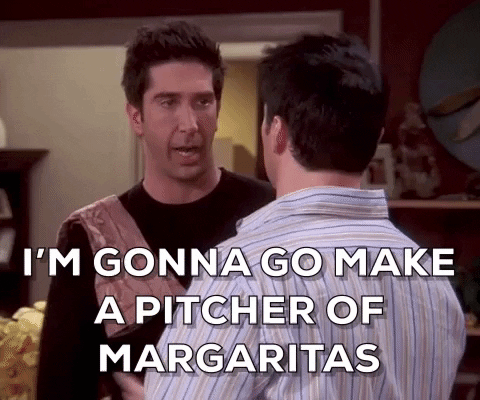 6. But your partner reminds you that you still have a post wedding to-do list to take care of…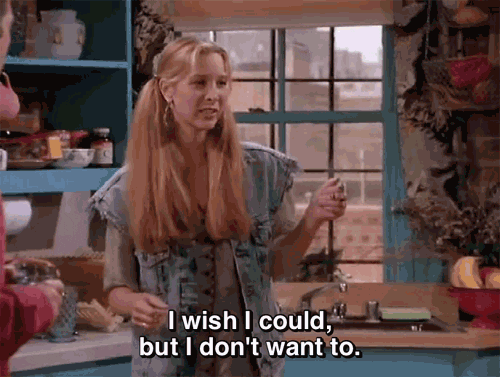 7. ...and having the "tax talk" is way more confusing than you expected it to be.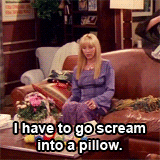 9. Your partner's reaction when you ask them if they have a plan for dinner.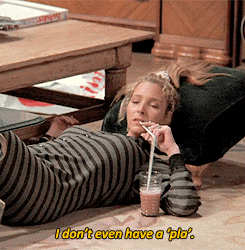 10. When you and your spouse don't even have to say you'd rather spend the weekend on the couch with takeout…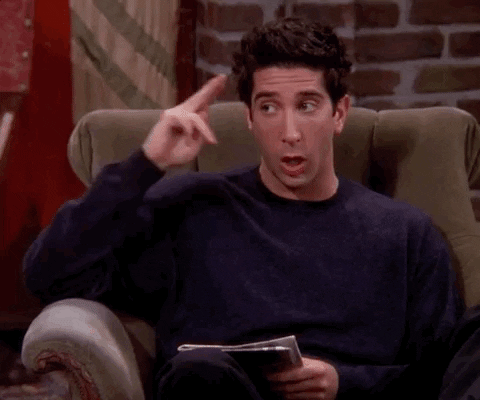 11. ...And then you realize that doing nothing together is more fun than ever.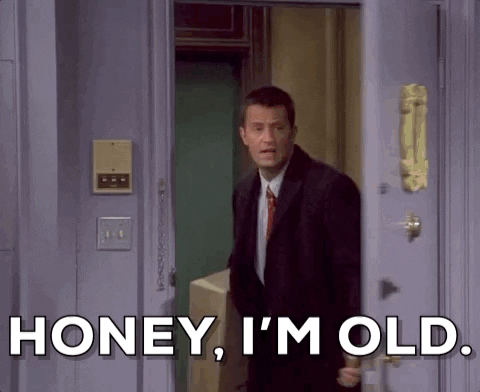 12. The heartbreaking feeling when your partner finishes your favorite Netflix series while you were away.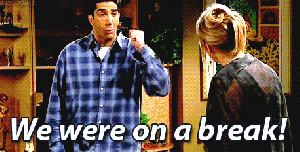 13. When your date night dinner reservations were 20 minutes ago and your partner still isn't ready to leave...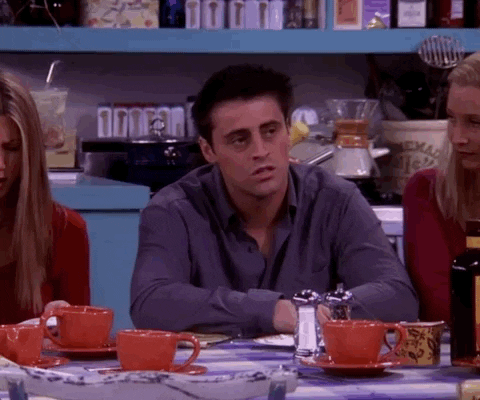 14. ...And when they eat the leftovers you were definitely saving for later.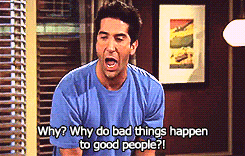 15. Your response when your spouse asks if you emptied the dishwasher like they asked you to.
16. When your wedding pictures finally arrive and you pretend you aren't experiencing terrible post-ceremony blues.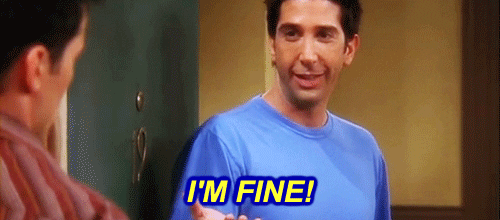 17. And you're now figuring out what you should get your partner for your first-year anniversary gift...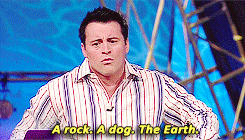 18. ...and then you realize that real gift is spending forever with your "lobster."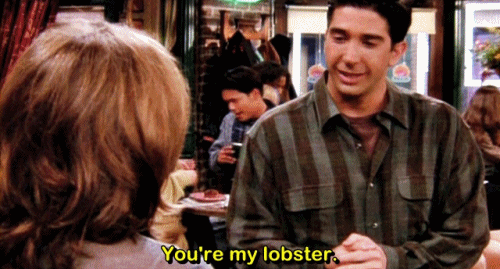 Your first year of marriage is unchartered territory, but these hilarious and relatable Friends GIFs are here to prove you and your partner are not alone. From splitting household duties to promising not to watch your Netflix show without your partner, there's a lot you'll learn in your first year together. But at the end of the day, as long as you can find the humor in all the ups and downs, you'll be celebrating many more milestone anniversaries down the road. Now, share a pitcher of Margaritas in true Ross fashion and toast to all the adventures you have ahead.