#TBT: See Nicky Hilton and Her Bridesmaids Getting Ready!
Because checking out photos from Nicky Hilton and James Rothschild's deliciously over-the-top wedding never gets old.
by Julia Naftulin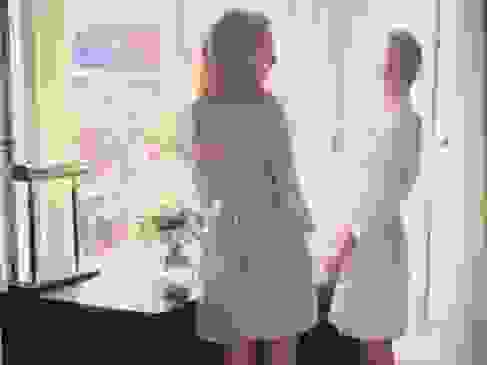 Instagram.com/parishilton
It's only been two weeks since Nicky Hilton and James Rothschild got married, but we're already dying to throw it back to their Kensington Palace affair. From Nicky's fit-for-a-princess long-sleeved, high-necked lace Valentino wedding dress to the chic silk robes Paris and the other bridesmaids wore while primping, we're totally obsessed with this royal-inspired wedding.
See our favorite Instagram #TBTs from the day below:
#Bride 👰🏼

A post shared by Paris Hilton (@parishilton) on
And the perfect shoes to match Hilton's dreamy lace wedding dress? Personalized Christian Louboutins, of course.
Following the wedding, the couple headed on their honeymoon to -- wait for it -- Botswana! Hilton somehow made leggings and Timberland hiking boots look chic while elephant watching, but are we really that surprised? The 365 Style author can rock just about anything and look amazing.