Gay Weddings: How should we arrange the processional?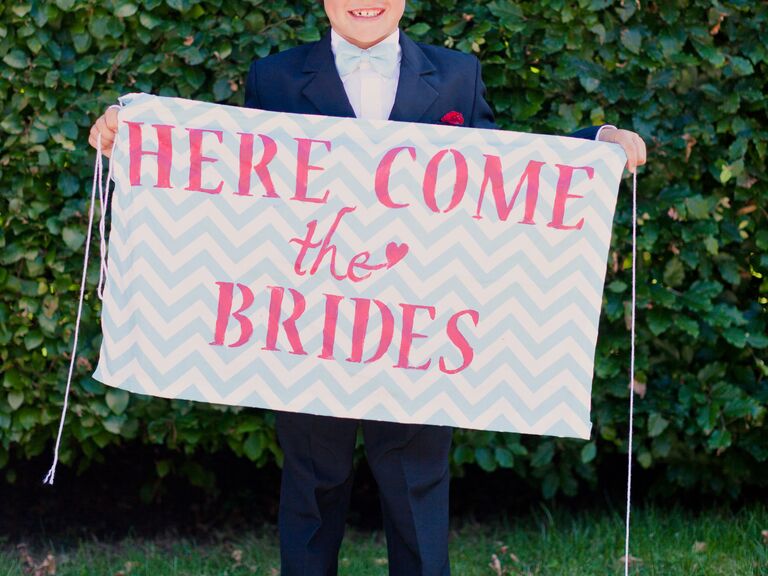 photo by
Mademoiselle Fiona Wedding Photography
Q:

Neither of us wants to meet the other at the altar during the ceremony. Any nontraditional suggestions on walking down the aisle?

A:

When it comes to making a decision about walking down the aisle, there is no right or wrong answer. It all comes down to personal taste and how traditional you want the ceremony to be. The most traditional route is for one person to wait at the altar for the other partner to walk down the aisle. Here are some other options to consider:

You each walk down the aisle, one right after the other, either escorted by family or on your own.
You accompany each other, arm in arm or holding hands, down the aisle.
Create a seating arrangement with two aisles that meet at the altar. You and your partner – alone or with another loved one – walk in unison down separate aisles, or down the same aisle if it's wide enough to accommodate four across.

Your father isn't the only person who can walk you down the aisle either. Many couples have both of their parents or other close family members escort them to the altar. It's okay to break from tradition – put a personal stamp on the day and choose whatever is most meaningful to you and your partner.