Not Changing Your Last Name? These Newlyweds Didn't Either
by Ivy Jacobson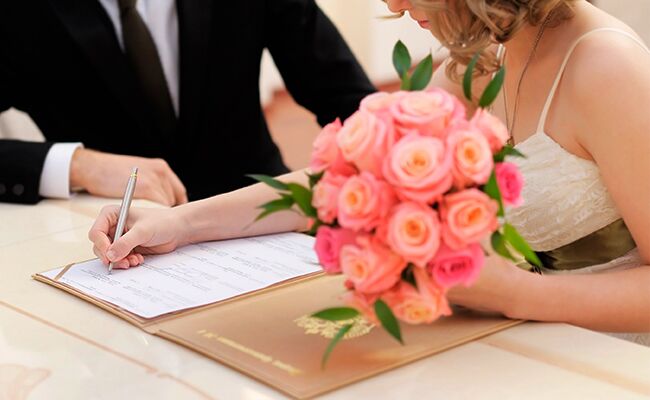 "So when are you going to change your name? What's wrong with our last name?" my mother-in-law asked me recently when we were on vacation. It's always great to get blindsided on the beach first thing in the morning when you're sipping a cup of coffee. Smile! I've been married for 15 months, and this wasn't the first time she's asked me.
"Don't take this the wrong way," I said, "I love your last name, but I also love mine. It's part of my identity, and not taking Joe's name doesn't change anything between us." Just as I've said these things and more before, I know this won't be the last time she asks me, and I'm okay with that. We get along great, and she's entitled to her opinion. After all, I'm as strong willed as she is, and love her for it, so she can try to wear me down all she wants.
I did leave the possibility open a little, though, by saying, "Maybe if and when we have a kid." I know I just invited trouble there! But I quickly shut it down for the time being by adding, "And probably not even then!" (Hey, never say never.)
When the custom is to go one way, and choose another direction, you know you're going to hear it. While I embrace many traditions, I've also never been one to run with the pack, and I have a "bring it on" philosophy. At the same time, the choice wasn't necessarily easy. I gave it a lot of thought, and in the end went with my gut, not feeling hyphenating or making my maiden name my middle name was the way to go either.
Read the rest on TheNest.com…
More Must-Clicks: