Not Your Average Wedding Ring
by Jennie Ma
Looking for a wedding band that can hold it's own against your engagement ring?
Rose Gold Flourishes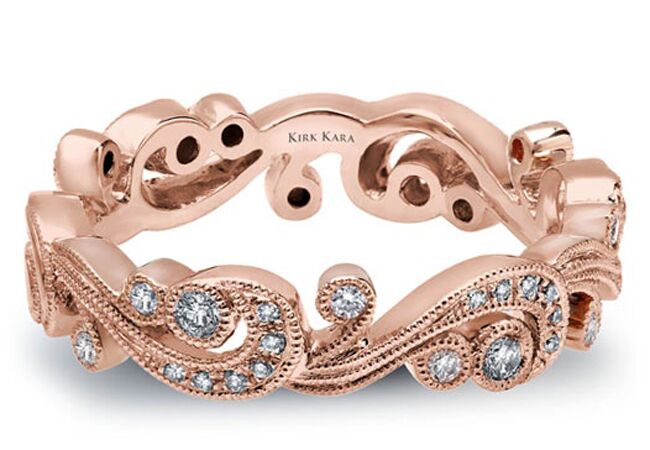 How much do we love this ring? Let us count the ways…it's rose gold, has romantic filigree touches and is sprinkled with diamonds.
Kirk Kara: Angelique Collection SS6967AP-BS
3D Diamonds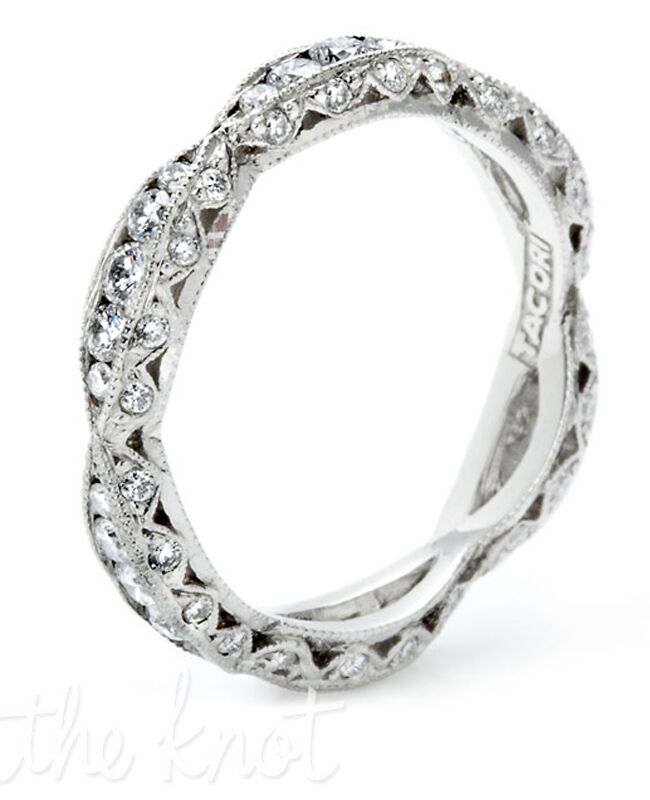 A criss-cross setting means you can see diamonds at every angle.
Blue Crush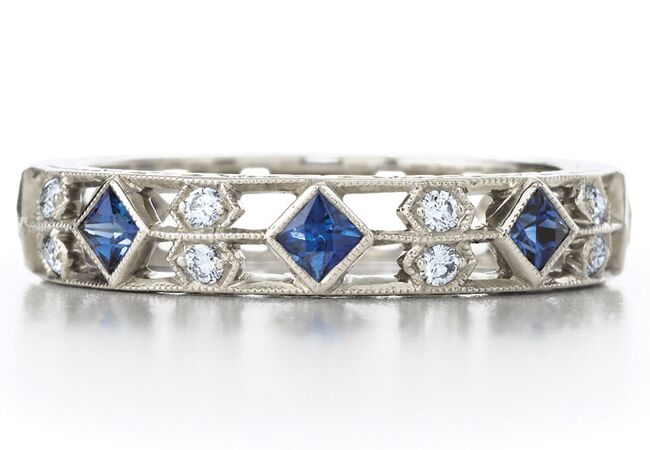 You get to wear your lucky blue everyday with a sapphire and diamond band.
Kwiat: Domino Ring from the Kwiat Vintage Collection
Groovy Band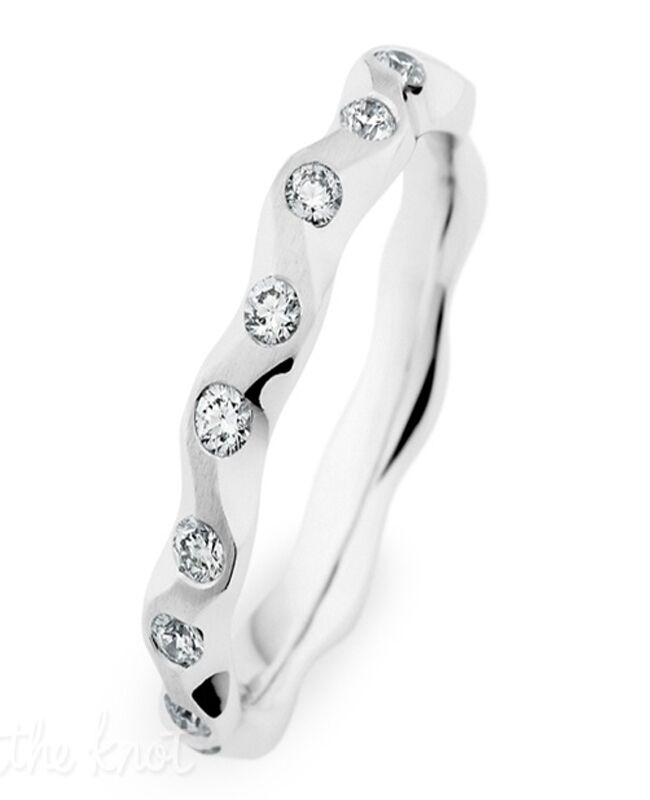 Add a modern touch with an uneven ring interspersed with pretty little diamonds.
Stacked Rings
Who says you should only get one wedding ring? We love the idea of stacking a few rings together! Add on a new band every few year on your anniversary.
> Search more wedding rings!
> Find your perfect engagement ring!