Wedding Hair Inspiration Straight From The NYFW Fall 2014 Runways
by Abby Gardner
All week we've been looking at the shows from fashion week to find inspiration for wedding dresses and outfits for all those many events that lead up to the big day. And now that NYFW is officially over we we're turning our focus to the gorgeous hair styles that strutted down the runways! The top hairstylists in the world converge in the city for Fashion Week and there are so many styles you may want to copy. Here are a few of our favorites styles and tips on how to get the look.
Christian Siriano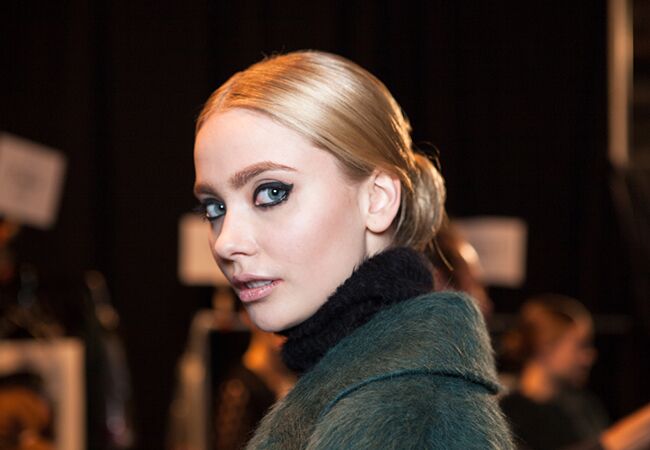 Designer Christian Siriano wanted a sophisticated, '60s-inspired chignon for his fall 2014 collection. And we could see it look fantastic on many a bride.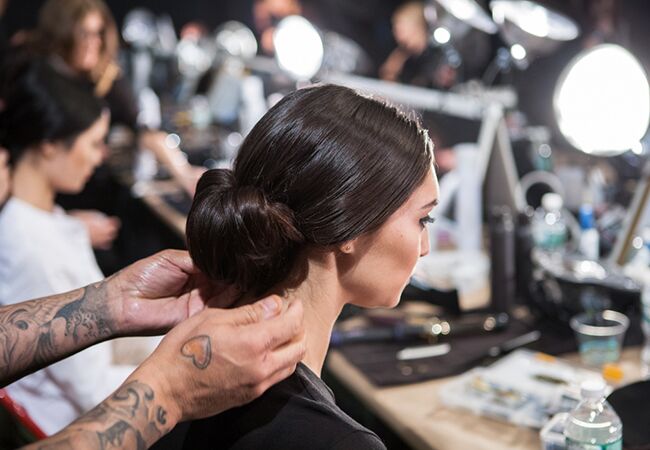 (Photos: Sebastian)
Get the look: Sebastian Professional stylist Anthony Cole created the "lady-like yet cool" look by covering each model's hair with Mousse Forte, parting the hair down the middle and slicking it down with gel. He then gathered the hair at the nape of the neck and created a low ponytail. He finger-teased the ponytail to give it more volume and then pinned it underneath the hair elastic.
Pamella Roland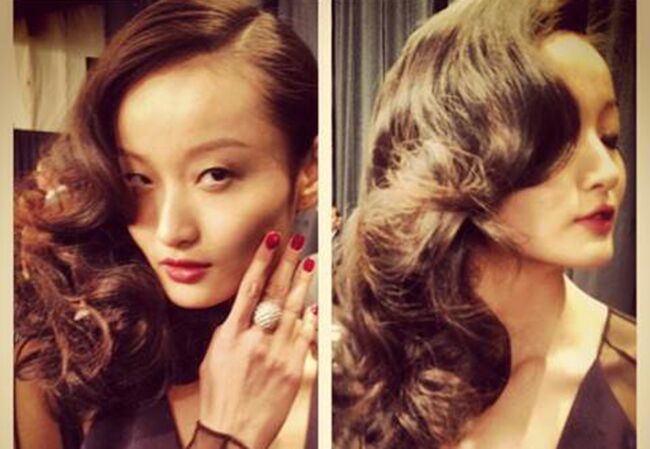 (Photos: Ted Gibson)
Hairstylist Ted Gibson has been super busy of late! Not only did he create what he called an "Old Hollywood Gibson Girl Wave" for the Pamella Roland Fall 2014 show, but he's been styling red carpet favorite and Oscar nominee Lupita Nyong'o all through award season!
We love this particular style for an evening wedding, don't you agree?
Get the look: Ted says, "To complement Pamella's collection I knew I wanted to start the look off with a Ted Tibson blow dry, which is my signature blow dry done in both my NYC and Fort Lauderdale salons. After the blow dry, I wanted to create S waves in the hair—her collection was inspired by the '30s and a classic sense of glamour—so I knew this look would be perfect. In creating this look and pin curling the hair I knew it would be important for the hair to cool after it was set with a curling iron and pinned, so I wrapped the girls' hair in a silk scarf. The scarf allowed the hair to cool appropriately and set it to define the S wave."
Rebecca Minkoff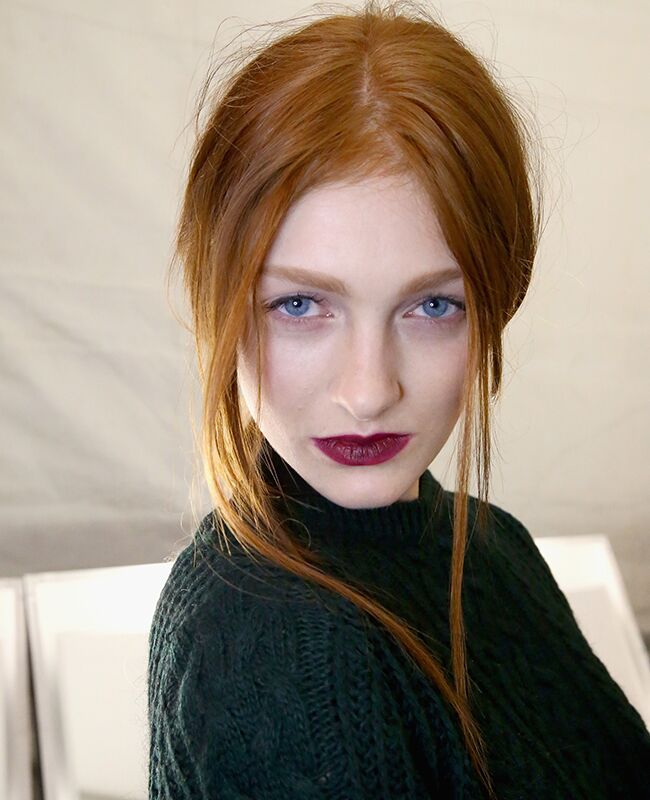 Because Rebecca Minkoff's Fall 2014 collection had a lot of menswear influences that had the feel of a "sexy tomboy", the designer worked with TRESemmé stylist Jeannie Syfu to create a "downtown romantic" hairstyle that complemented it perfectly. We love its simplicity and that it's just a little bit undone in the front. But is a pretty ponytail in the back.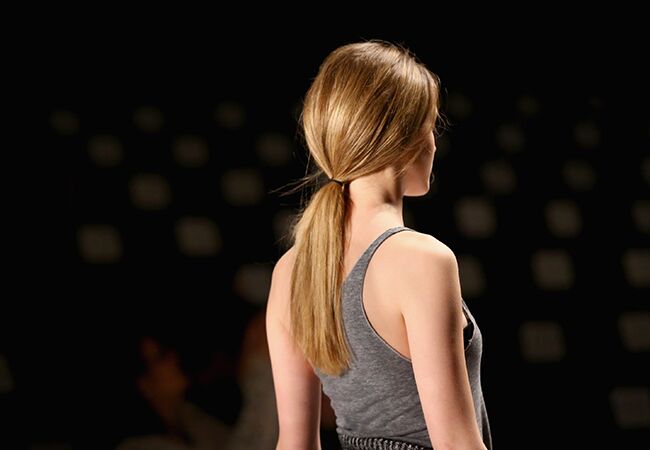 (Photos: TRESemmé)
Get the look: Blow dry your hair using and flat brush and then apply a small amount of product, like TRESemmé Split Remedy Leave-In Treatment to the ends of the hair. Part your hair down the middle and then lightly back-brush it to give it some life before pulling it into a low ponytail at the nape of the neck. Pull some hairs out from the ponytail to frame your face and you're done!
Jenny Packham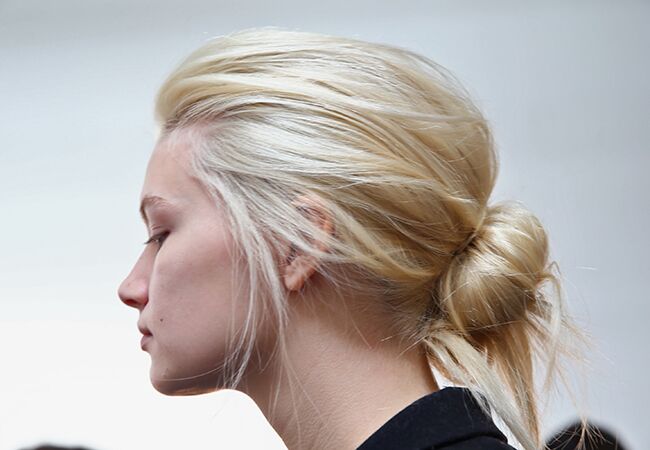 How stunning is this slightly mess updo at Jenny Packham? Just think of the hair accessories you could add to it if you wanted to on your wedding day. Packham's collection was inspired by Bianca Jagger's 1970s style so TRESemmé Stylist Jeanie Syfu wanted to create a hairstyle that "epitomize the ease and opulence of eveningwear at that time."
And here it is from the back: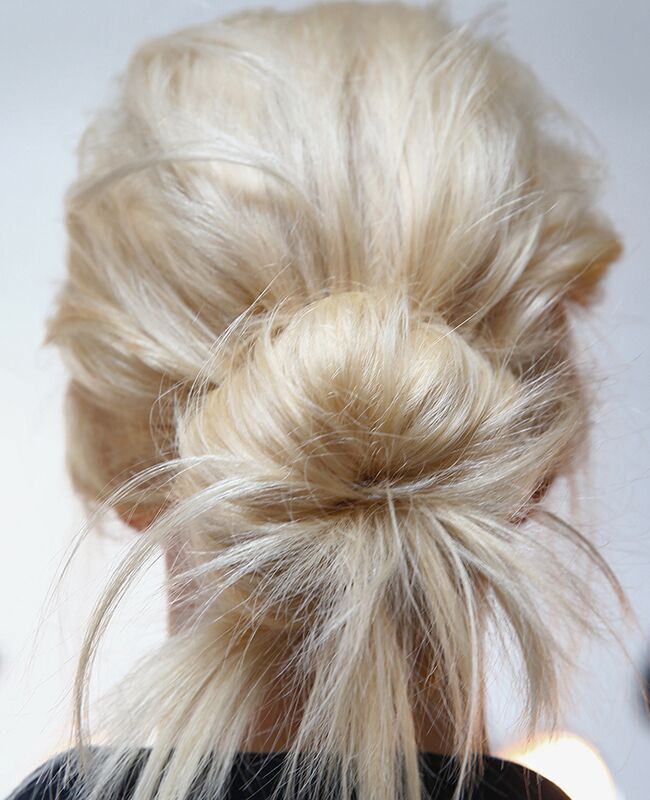 Get the look: Add some mousse to hair before blow-drying it with a round brush. Once it's completely dry, back-brush it for volume away from the face. Pull your hair back so it loosely covers the ears and put it into a low ponytail. Twist the length of the ponytail into a bun, leaving the ends sticking out and fasten it with pins.
Want more wedding beauty inspiration?
> 15 Hot New Nail Trends From New York Fashion Week
> Tips For Working With A Hairstylist