Obsessed: Kate Spade Handbag-Inspired Dinnerware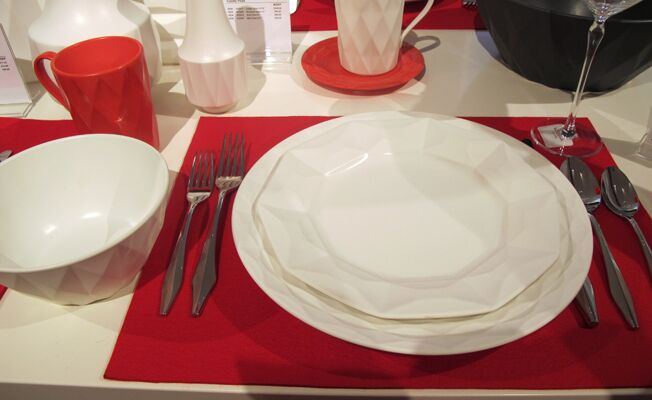 Spotted in the Lenox showroom at April's Tabletop Market, a new Kate Spade bag with graphic red, beige and black bows alongside the all-white geometric dinnerware collection it inspired. Coming soon this fall!
Note: This involves two things we're wild about lately, Kate Spade and bows.