Olivia Palermo and Johannes Huebl: Did They Get Married in a Secret Ceremony?
by Ivy Jacobson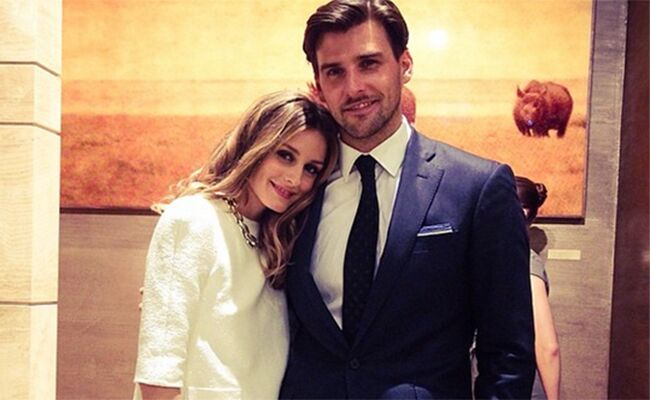 Whoa! Did Olivia Palermo and her fiance, German model Johannes Huebl, get married in a rushed, secret ceremony at City Hall in NYC? That's what Page Six is reporting, saying the couple's plans to wed in the fall in St. Barts were abruptly changed because of Johannes's visa issues.
"They were planning a big wedding in the fall, but Johannes left Wilhelmina Models last year, and he currently isn't with an agency, and was told he would have to leave the US in September," says the outlet's source. "Olivia's friends were surprised when they got married at City Hall on Saturday, with the only guests being his friend Ulli Saeuberlich and her parents, who weren't happy with the rush, but decided to be there at the last minute."
Olivia's rep, Barbara Saint-Aime, refuted the report, telling Page Six, "They had always planned to have a small civil wedding in June. The whole visa thing is not relevant. They have been together for six-and-a-half years, they got engaged this past January. They travel so much during the summer, they really don't have much time to plan things. They are not married yet. They are doing a much smaller civil ceremony in the States this month and they are planning to do something much larger later on."
If the rumor is true, we know that even in a quick ceremony, the socialite and style icon wore something extremely chic!
Olivia and Johannes got engaged on New Year's Eve last year in St. Barts.
Want more? Right here!
> Beyonce and Jay Z shared their never-before-seen wedding video from 6 years ago!