From Single Girl to Bride-to-Be (Operation Newlywed)
by Amanda Pressner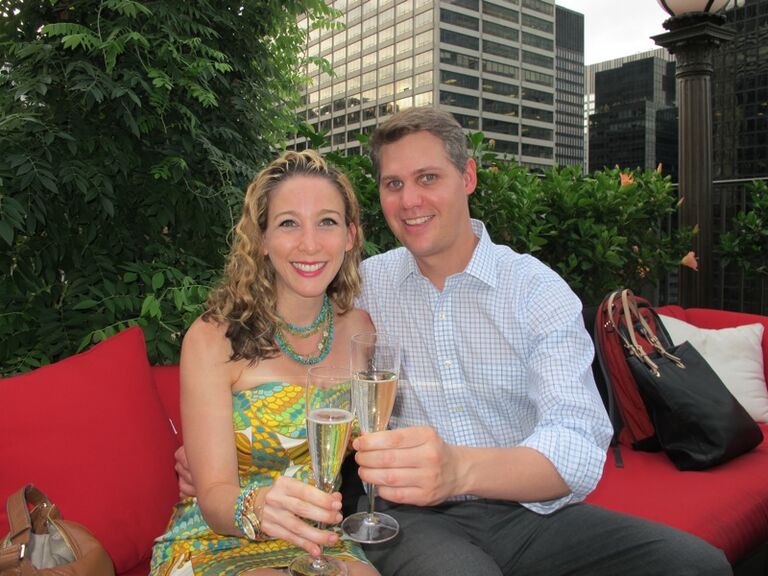 When my now-fiancé Jason was working up the nerve to propose to me, his group of guy friends had nothing but pep talks and words of encouragement. His best friend's wife, however, prepared him for the reality of what the experience might actually be like for his his unassuming girlfriend — me.
"Amanda probably won't have a clue what's going on at first," she told Jason. "But the second that she starts putting two and two together…especially once she spots the ring…she isn't going to hear or comprehend a word you're saying. So don't be offended if you have to ask her twice."
And to Jason's surprise — and certainly to my own — that's exactly how it happened. When Jason popped the question at a gorgeous suite at the Standard Hotel in New York City, just as the sun was setting over the Hudson River, I remember looking at him in total shock, aware on some faraway level that this was the exact "someday" moment that I'd been imagining and getting a little emotional about about just hours earlier that same day. Now somehow, I couldn't wrap my brain around what was going on.
I stood there, dumbstruck, and I think I sort of came to once I realized that Jason was trying to put the ring…the most beautiful piece of jewelry I'd ever seen…on my right ring finger.
"Wait! Honey! Its the other hand!" I finally blurted out. I then realized that although Jason was looking at me expectantly, I actually hadn't heard him propose. Actually…had he proposed? Out loud?
I asked him if he could please do it again, because literally, I hadn't heard a single word the first time.
Fortunately, Jason—fully armed with the knowledge that I'd be acting like a bumbling fool by this time—was more than willing to repeat his speech. He brought me fully in our hotel the room (he'd gotten nervous had proposed in the entryway to our suite) to ask me to marry him all over again.
This time, overwhelmed though as I still was, I was listening. And I said YES. The ring (which he'd somehow sized perfectly) slide over my left ring finger and that was it.
We were engaged. Engaged!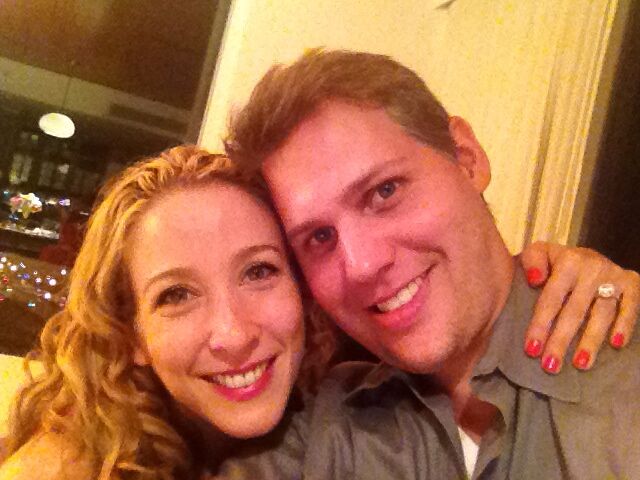 Such a surreal, incredible and absolutely overpowering moment. No matter how many engagement stories I've heard from friends and strangers, or how many times I'd imagined what it must be like when the man you love tells you how he wants the spend the rest of his life with you, nothing really came close to preparing me for how I'd actually feel once that bride-to-be in that story was me.
It's been about six weeks since Jason's proposal, and so far, many of the aspects of wedding planning have been a total surprise to me—nearly all in amazing and positive ways, but occasionally in other ways that have thrown me for a major loop. Let's just say I've learned to roll with the punches—particularly when it comes to other's expectations for your big day!
My plan is to share the entire experience here—the good, the bad, the bizarre and the beautiful—as Jason and I put "Operation Newlywed" into effect. I always find it a huge relief when a good friend is willing to be totally honest about her life experiences—especially when they're as fraught with expectation, emotion and drama as a wedding can be—and so I'll be baring it all on this blog.
I welcome your comments, questions and feedback 1,000 percent—there's nothing I won't be willing to share in the days, weeks and months leading up to the wedding, so hit me up!
xo,
Amanda
More pix from the engagement below:
The Room!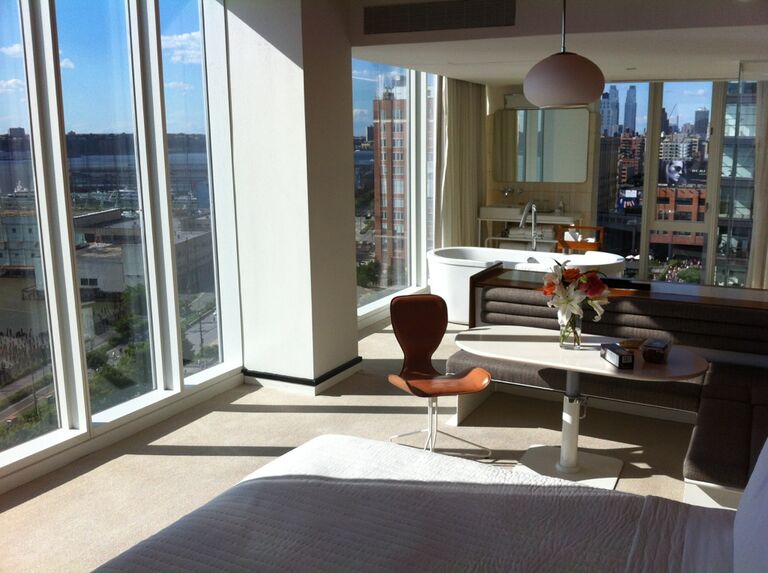 The Romance!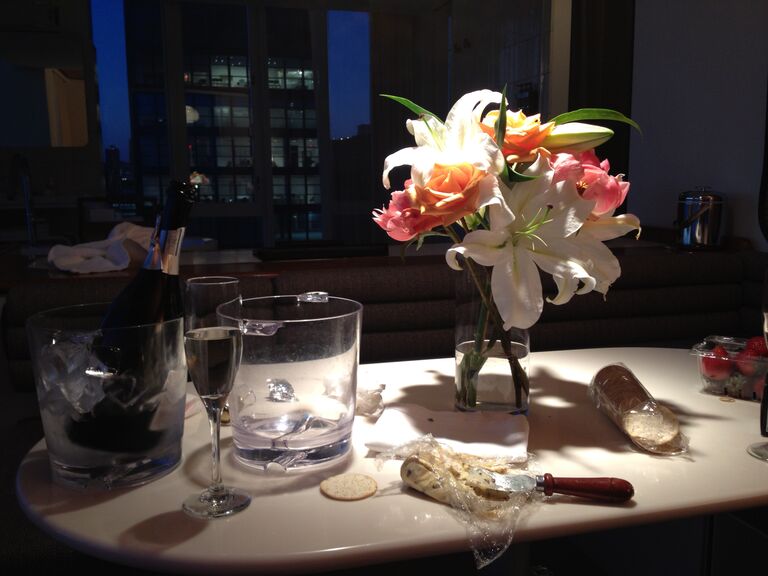 The Ring!