Our Favorite Personalized Wedding Gifts (You'll Love Them Too!)
by Lauren Kay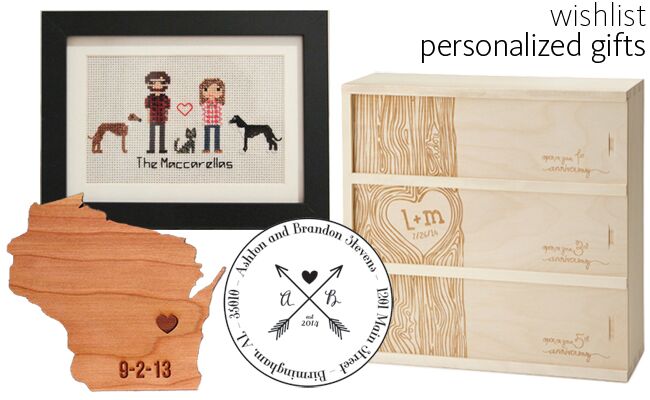 Looking for the perfect wedding day gift for your groom? Or maybe you're searching for something special for your favorite engaged couple? Whether you're a wedding guest or the guest of honor—we've got you covered. A wedding present isn't just any old present—it's a once in a lifetime gift, so choose wisely! We've rounded up some of our favorite picks, from monograms to coasters to custom renderings (their personalized nature makes them totally wedding-worthy!).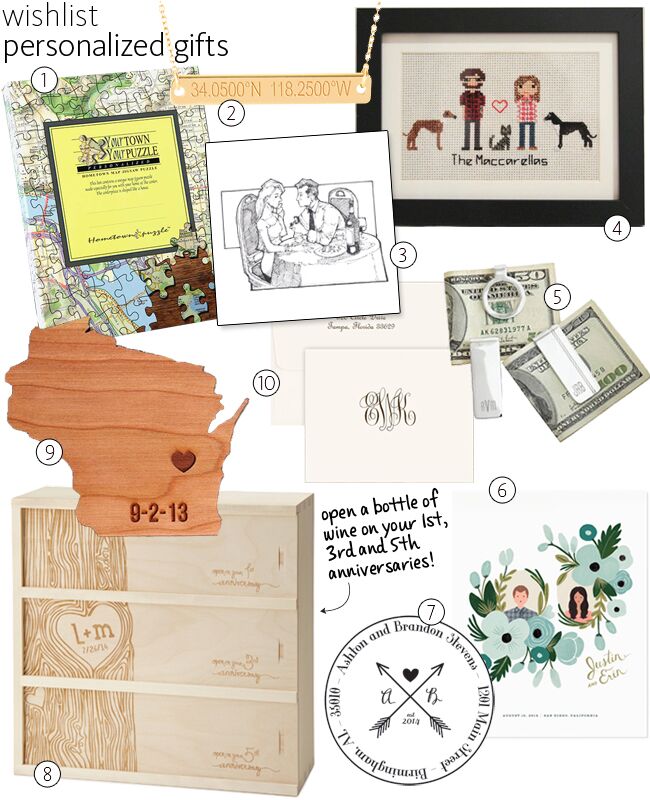 1. Personalized Hometown Jigsaw Puzzle, $40, Signals.com 2. Legend Necklace, from $183, CoordinatesCollection.com 3. Custom Illustration, from $150, BenSilberstein.com 4. Custom Cross Stitch Family Portrait, $169, StitchPeople.com 5. Men's Rectangular Money Clip, from $159, MarkandGraham.com 6. Custom Floral Portrait, $350, RiflePaperCo.com 7. Custom Self-Inking Address Stamp, $32.50, Etsy.com 8. Anniversary Wine Box, from $130, UncommonGoods.com 9. Map Silhouette Coasters, $35, BespokeCustomGifts.com 10. Classic Printed Monogram Folded Notes, $43, PaperStyle.com
Want more? Of course you do!
> 10 Gifts To Exchange On Your Wedding Day
> Monogrammed Bridesmaids Gifts