'Outlander'-Inspired Wedding Details for the Scottish Highland Lover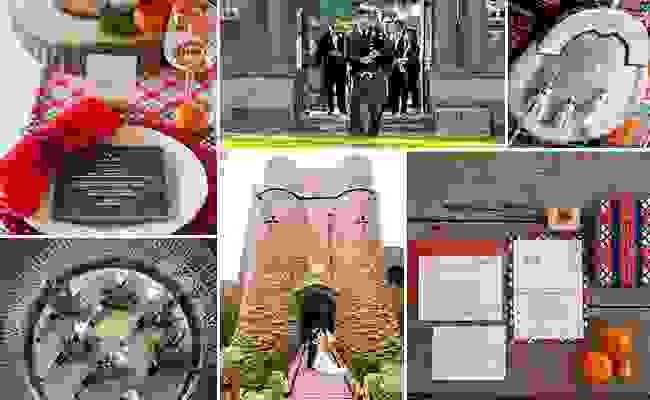 Photos, clockwise from top: Rachael Foster Photography, HinkleyPhoto, Marie Labbancz Photography, Rachael Foster Photography, Shane Godfrey Photography, CD Wedding Photography

Ever since the premier of the television adaptation of Diana Gabaldon's historical work of fiction Outlander aired, we've become more than a little obsessed with tartan plaid prints, lilting Scottish brogues, and (we have to admit it) kilts. Whether you've read pages upon pages of historic romance novels (no judgement here!) or have always had the fantasy of getting married in the untamed Scottish landscape, we're here to help you get your fix, with some amazing wedding ideas inspired by the highlanders. To get in the mood, watch Outlander's trailer below and browse our best Gaelic wedding finds!
Photos, clockwise from the top: Kristine Paulsen Photography, CD Wedding Photography, Sweetwater Portraits by Julie Melton, Rachael Foster Photography, Rachael Foster Photography, Amanda Forbes, HinkleyPhoto, Chandelier Productions, Jeff Loves Jessica Photography, Marie Labbancz Photography, Shane Godfrey Photography
Want more? Of course you do!
>See Margaery Tyrell's Wedding Dress from 'Game of Thrones' (and Get the Look!)
>A Biltmore Estate Wedding in Asheville, North Carolina