Paper Wedding Flowers Transform Into White House Holiday Decor
by Simone Hill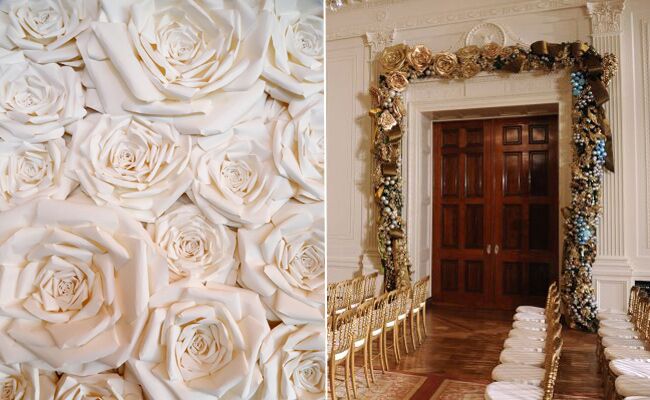 Lately, we've been obsessed with paper flowers and now we have one more reason to love them. Here's why: Art Director for The Knot, Meghan Corrigan got married in September and Tana Gerber of Bohemian Bloom created a white paper flower backdrop as a stunning focal point for the reception. Fast forward a few months, and those same paper flowers were transformed with a bit of gold paint and garland to create the stunning White House holiday decor styled by David Beahm Design. We love the idea that wedding decor could also double as home holiday decor for years to come. Take a look at the paper flowers that went from wedding to the White House below!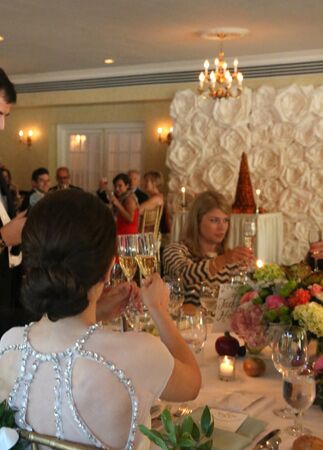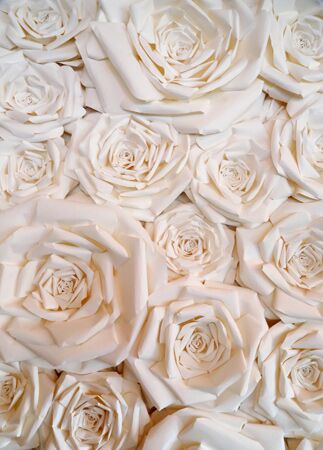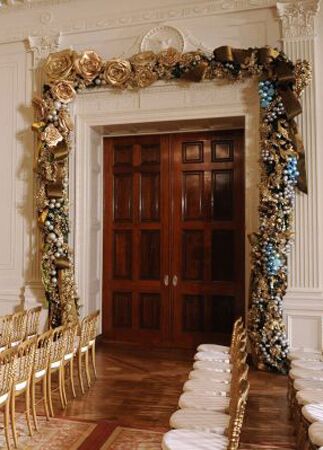 photo by
Olivier Douliery via DarkRoom.BaltimoreSun.com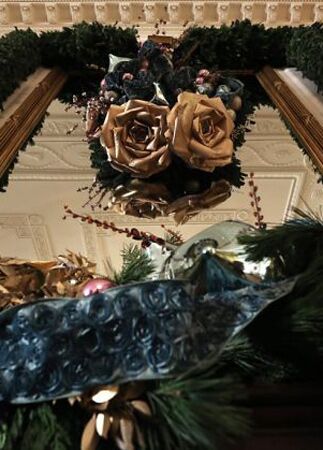 photo by
Alex Wong via SFGate.com
Want more? Right here!
> DIY paper flower centerpieces
> 9 alternatives to the classic bridal bouquet