6 Can't-Miss Planning Tips From a Pennsylvania Pro
Pennsylvania-based planner Shannon Wellington shares her favorite wedding trends, tips on choosing a venue and so much more.
by The Knot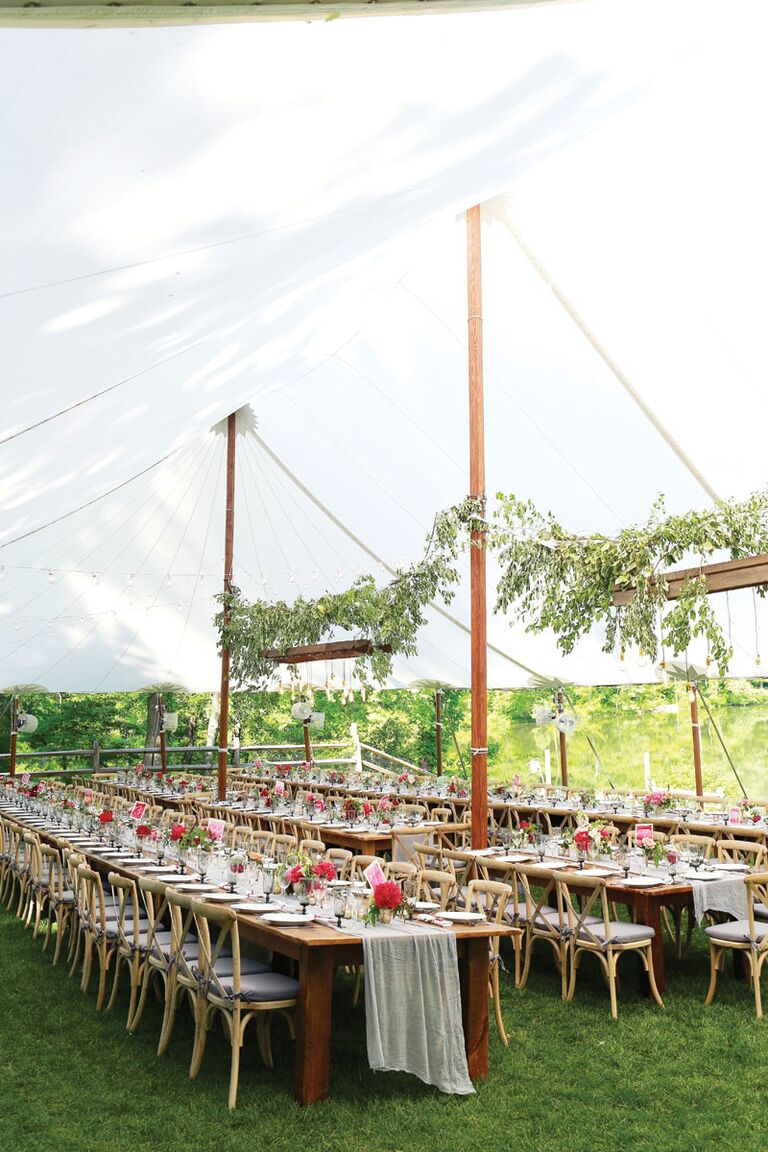 Shannon Wellington
Shannon Wellington Weddings, Philadelphia
What are the advantages of bringing in a planner in the beginning versus working with a day-of coordinator?

Working with a planner early on alleviates the stress of back and forth emails with potential vendors and gives you the inside scoop on local venues and the best wedding pros. Plus, it provides you with a sounding board for dealing with pushy parents or overbearing best friends. By the time your wedding arrives, the trust you have in your planner is wholehearted.

What's the key to finding your perfect venue?

The key is being open-minded: Consider towns a bit farther from where you originally planned or spaces that don't necessarily scream "wedding." When it comes to red flags, you'll want to consider a backup plan. Does your venue have a great space to relocate in case it rains? And, while it's all about you for the time being, it's nice to think about your guests' comfort and convenience too.

Describe how you've recently put an inventive twist on an old tradition.

One bride loved the idea of guests throwing rose petals instead of birdseed, so we added a petal bar to her outdoor ceremony, where guests could choose from colored roses displayed in apothecary jars and fill up paper cones with the petals.

We've all heard about the bridezilla— how often do you encounter those kinds of brides?

We actually have the strange phenomenon of working with "bridechillas." Our couples tend to be very relaxed about planning, which we attribute to their decision to hand the styling over to us.

What's the one thing you've always wanted to incorporate into a wedding but have yet to?

A really awesome getaway. We've seen the vintage Rolls-Royce and sparkler exits, but we'd love for a couple to make a classic getaway—the bride changes dresses, the crowd surrounds them and the newlyweds set off in a really cool convertible with tin cans trailing behind.

Share one pro tip you'd like all to-be-weds to know.

You have permission to skip any tradition you don't feel reflects you as a couple. Craft your wedding to be uniquely you. You'll never regret that decision.