Pinterest Just Released Their Color Forecast for 2016
From home décor to fashion trends, these are the hot hues for the year. And we agree!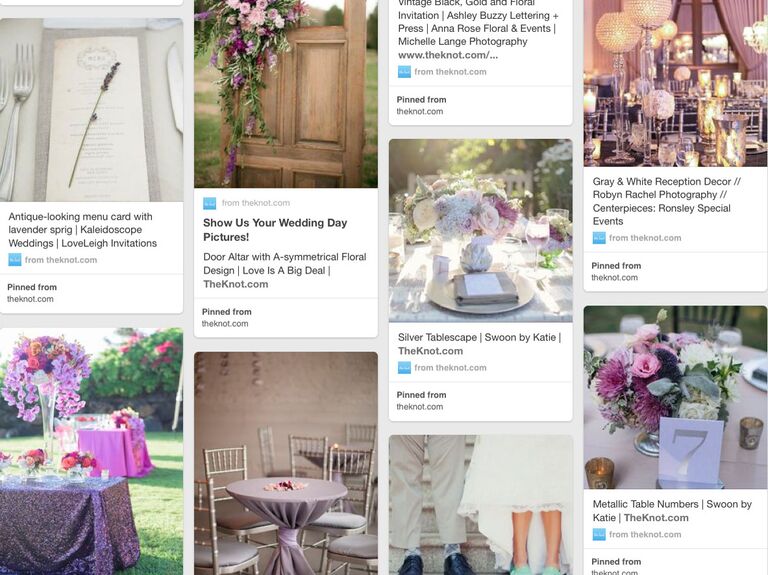 Trying to stay up-to-date on the latest trends is hard—we get it. Thankfully, between our trend reports and Pinterest's insights, you can be in the know. Earlier this month, they released their first ever trend forecast, detailing which colors are on the up and up.
Shades of blush pink are all the rage in women's fashion. From ballet slipper-pink shoes to light blush toned gems, there's a light breeze of femininity blowing through the trend boards. For your wedding, look to blush-toned accessories, cocktails (hello, rosé) and bridesmaid gifts. For the fellas, they're donning more astronaut blue and chambray. (And really, is there anything better than a hunky guy in a chambray button-down? We digress.). Home décor is completely dominated by a palette of gray and mauve—mauve's seen a 70 percent increase! We love the combination of a darker neutral paired with an often overlooked shade of purple.
With inspiration in tow, we felt compelled to put a wedding spin on these haute colors. Check out our wedding board, complete with everything from stationery to bridal fashions.
Follow The Knot board of Pinterest's 2016 Colors of the Year on Pinterest.