Pinterest's Most Popular Wedding Trends in 2017 (So Far)
We thought you might want to know what's trending this year. Warning: Tacos, drip cakes and dreamy honeymoon spots ahead.
by Maggie Seaver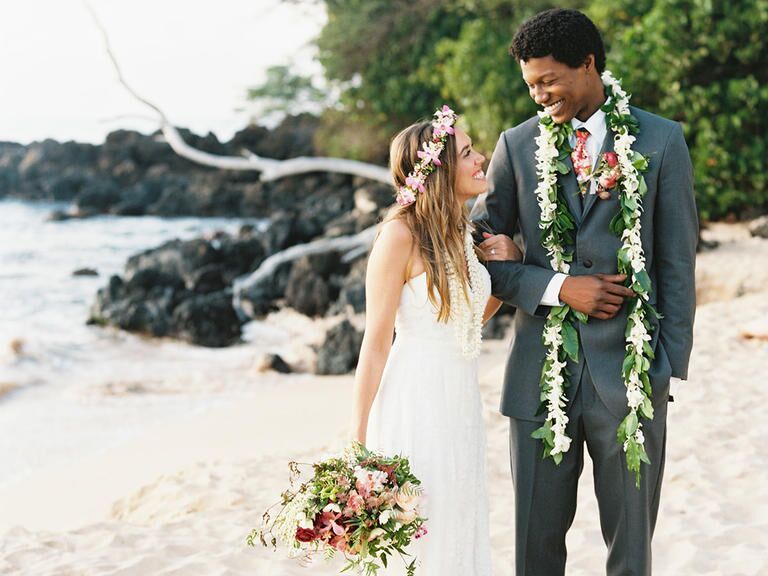 Wondering what to-be-weds are loving most on Pinterest? Thanks to its 2017 Wedding Report, we can see which wedding details and ideas have been, and will continue to be, searched, shared and pinned most often within different categories, like food, beauty, décor and fashion. And we know you're dying to see the results (we were too!)—check them out below.
Décor
Fall Weddings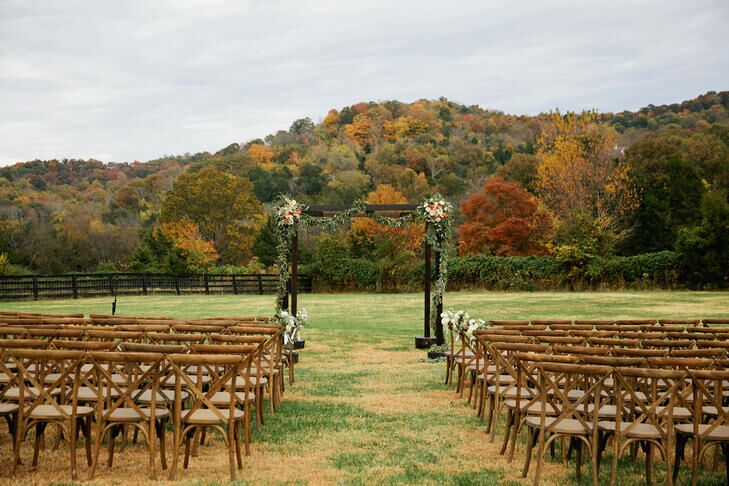 The Knot 2016 Real Weddings Study revealed October and September as the most popular wedding months (in that order). As the weather starts to chill, rich colors, rustic details and spiced apple cider are all fair game.

Lush Greenery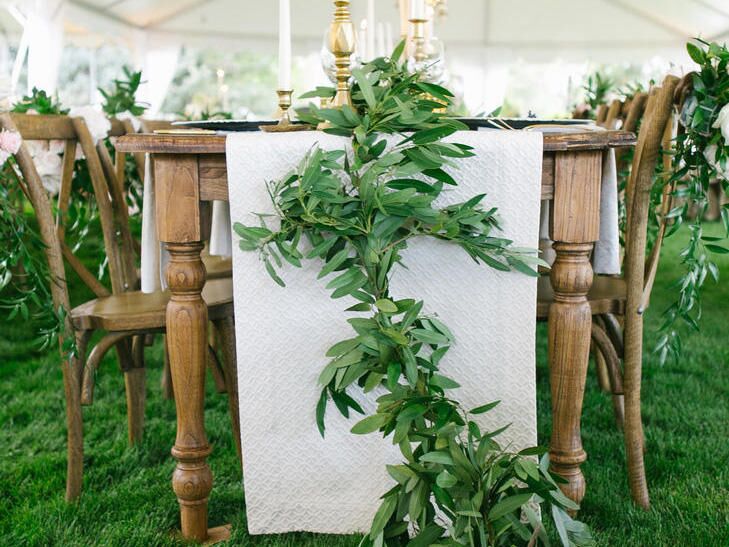 Flowers will never go out of style, but lately we've seen a serious surge in couples' preference for lush leaves and garlands over florals. And since Pantone's 2017 Color of the Year is  greenery, you can expect to see a lot more of nature's fresh neutral in weddings.

Dusty Rose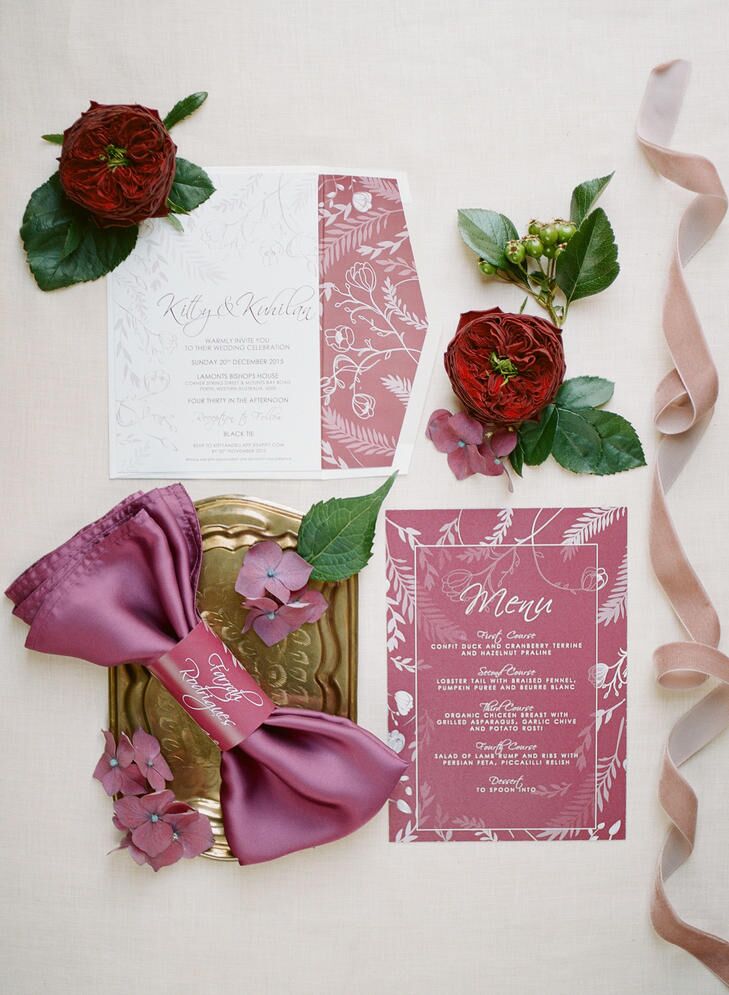 Meet blush pink's slightly moodier cousin, dusty rose, that's gorgeous for anything from invites and table runners to bridesmaid dresses and bouquets. It's just as lovely and feminine as blush, but with a frostier tone (think: the perfect way to tie pink into an autumn affair.)  

Dialed-Down Wedding Party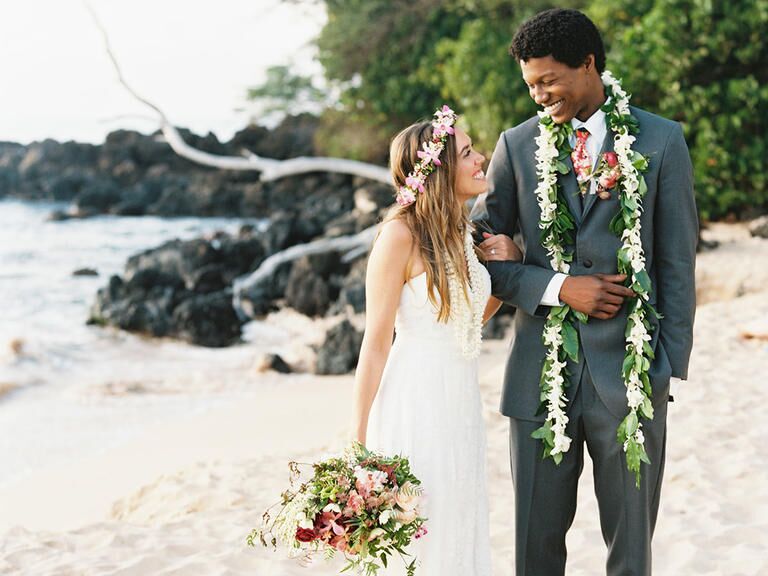 With a stronger focus on their unique union, brides and grooms are scaling back on the size of their wedding parties, opting for one or two special bridesmaids and groomsmen—or none at all.

Cakes and Eats
Drip cakes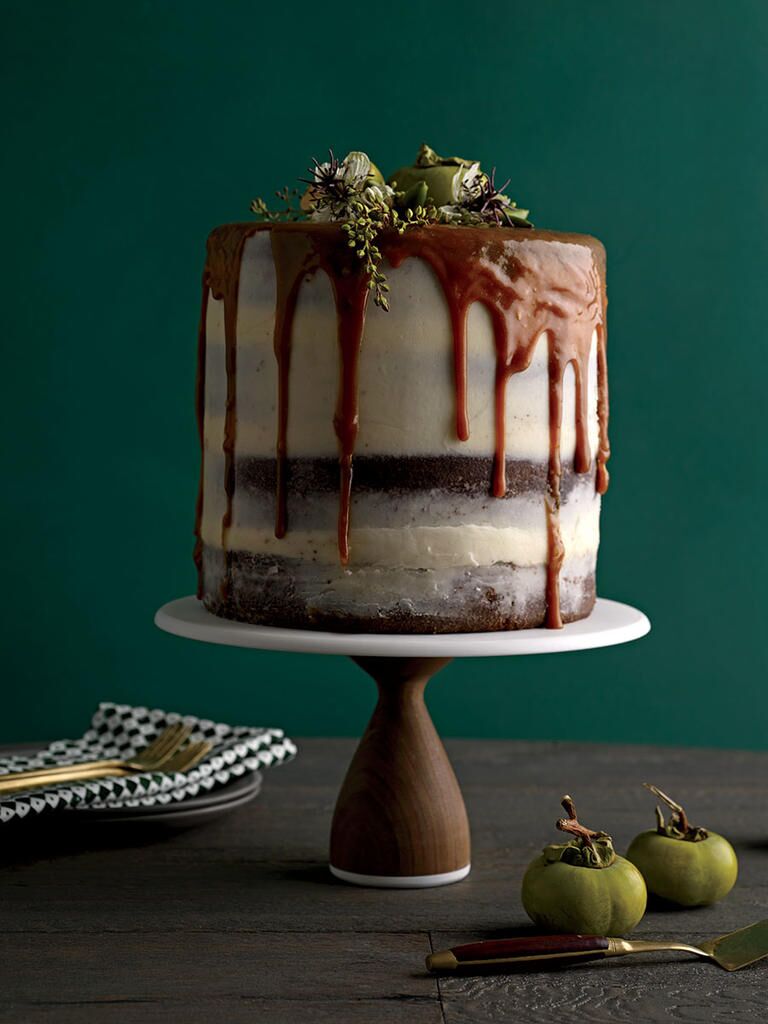 Naked cakes are nice, half-naked cakes are nicer—but drip cakes? They're the nicest.

Tacos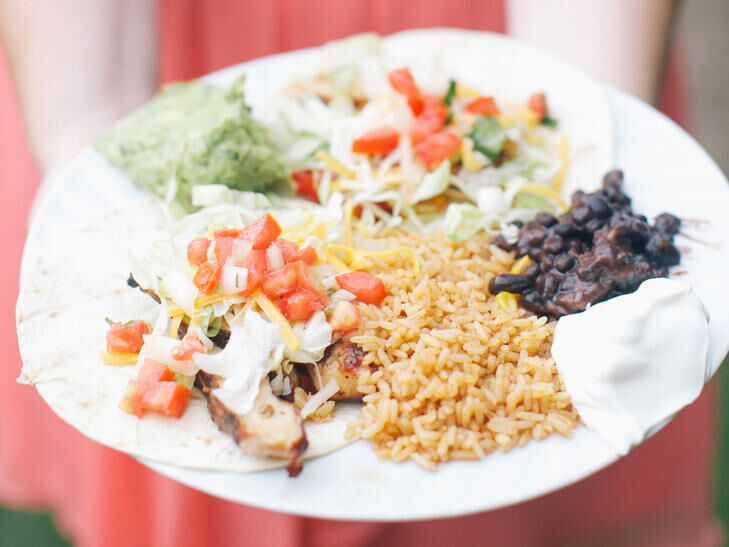 Pass tasty tacos as bite-size apps or offer a full taco station so guests can customize to taste. Serve with plenty of napkins and margaritas.

Fashion
Off-the-Shoulder Wedding Dresses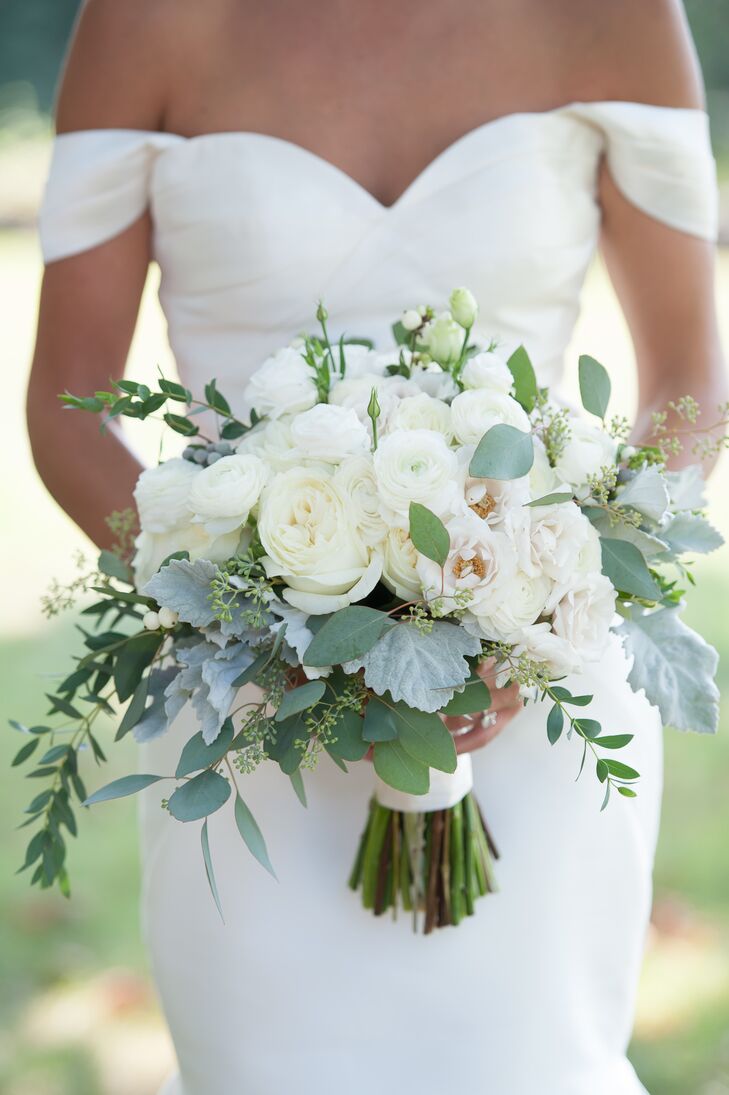 Pinterest predicted off-the-shoulder styles to be popular for 2017, and this tastefully flirtatious look isn't going anywhere anytime soon (especially for boho brides).

Printed Bridesmaid Dresses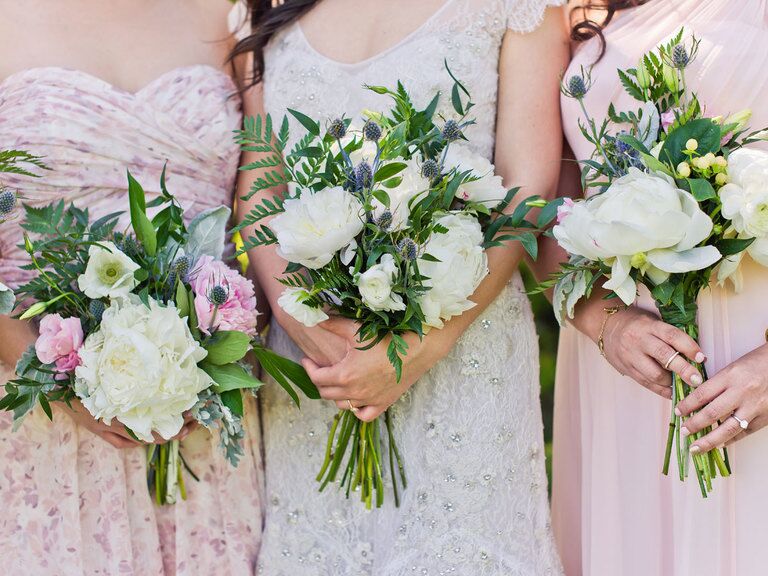 Patterned dresses for your bridesmaids (we love floral motifs) are a fresh way to add a playful, colorful touch to your group's look.

Blue Suits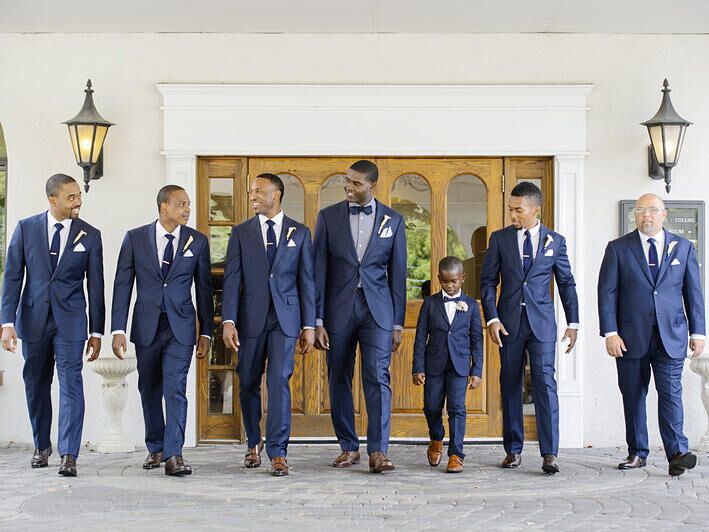 Cool blue suits are where it's at right now for grooms. Opt for a navy ensemble if you're looking to upgrade the classic black suit, or go for a soft dove blue for a more casual event.

Beauty
Berry Lips and Rosy Lids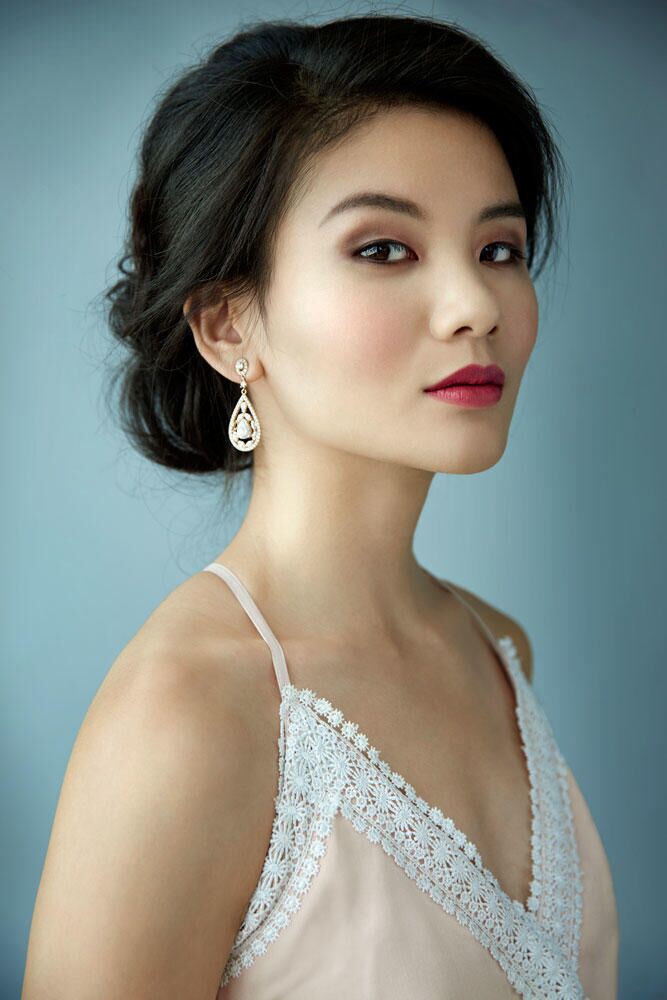 A just-kissed lip and a warm, neutral lid flatter every bride with a refined, natural look.

Natural Hair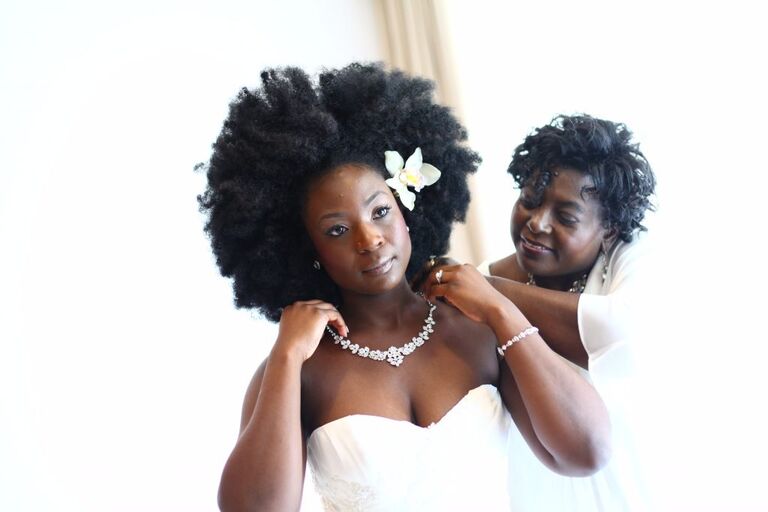 The back-to-nature mentality isn't just for décor. If you love your locks the way they are, there's no need to load up on hair spray and bobby pins for your wedding day.

Simple Updos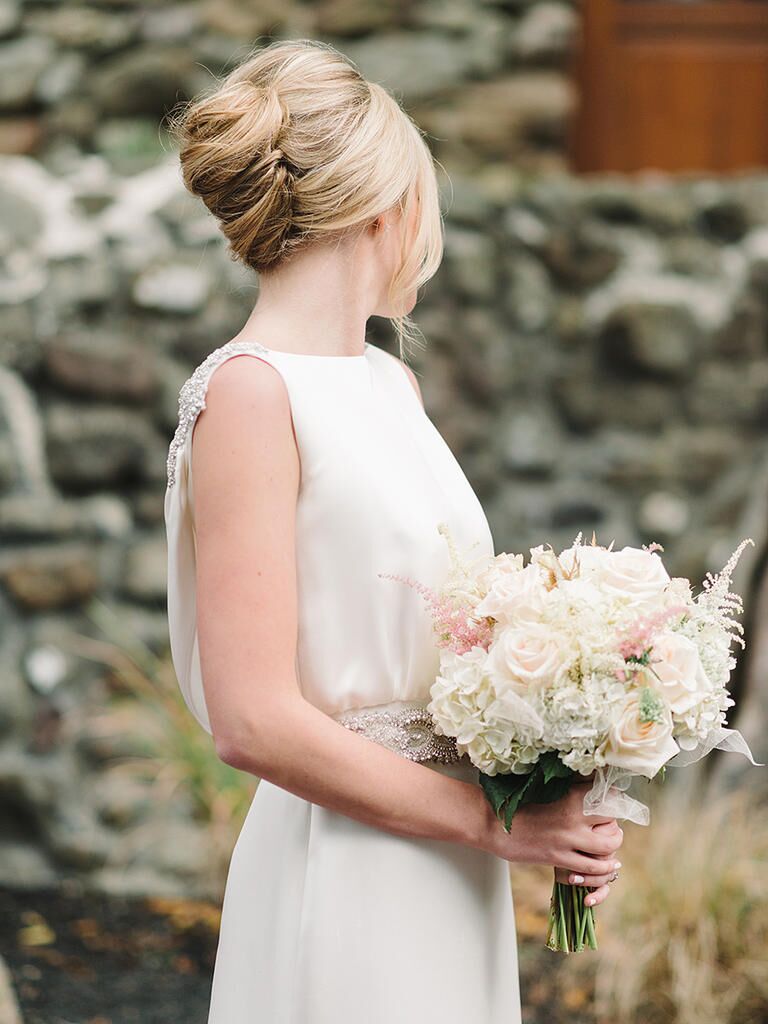 A no-fuss updo keeps your tresses at bay and stays elegant for hours. Is there anything more timeless?

Travel
Romantic Honeymoon: Santorini, Greece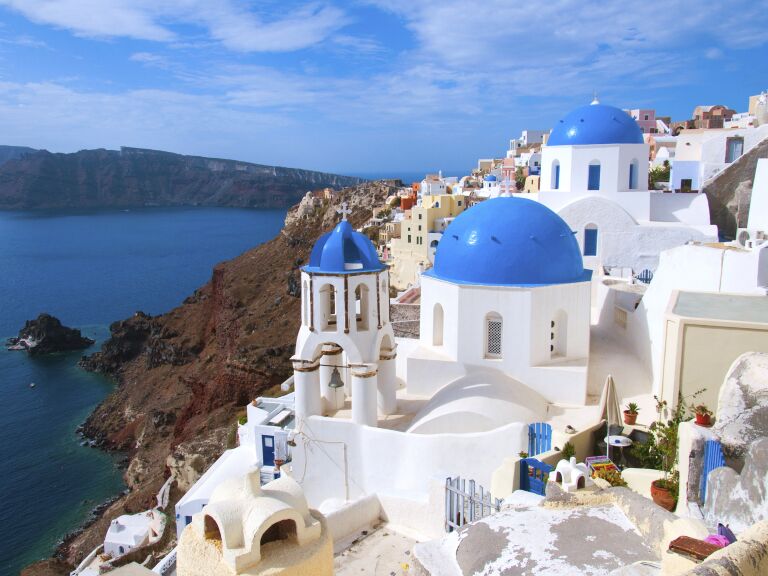 This pristine island in the Aegean Sea is out-of-a-movie beautiful. Nosh on fresh fish, explore domed churches and relax on the beach.  

Adventurous Honeymoon: New Zealand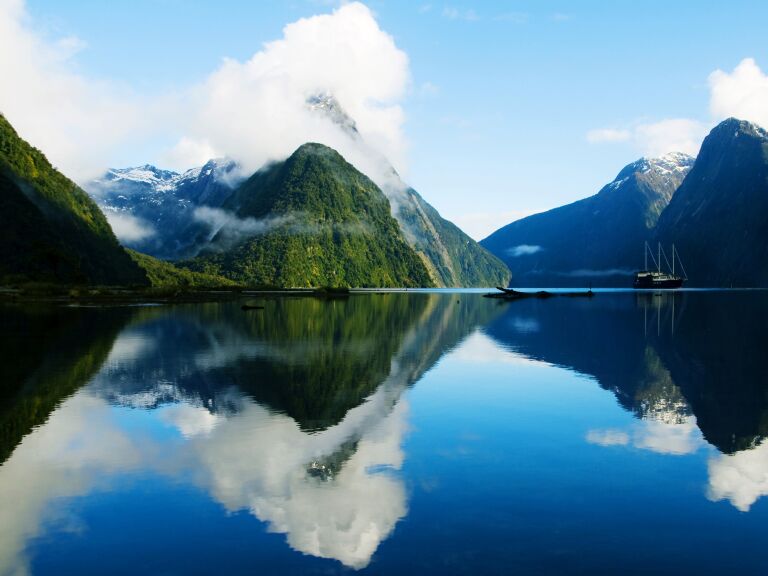 With a range of climates and breathtaking sites, New Zealand has it all for adventure-seeking newlyweds.

Elopement Destination: Mountainside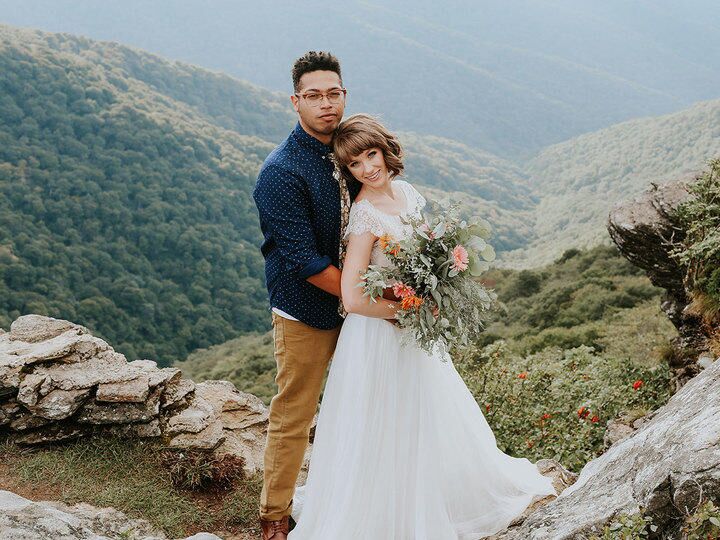 What's the most idyllic spot to say "I do" just the two of you? Up in the clouds, of course.

See what other popular wedding trends Pinterest forecasts for the rest of 2017.