Play Cornhole At Your Cocktail Hour! These 12 Couples Did
by Bridget Clegg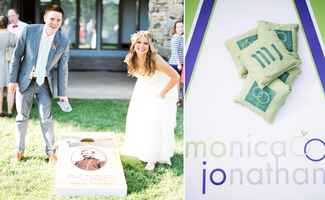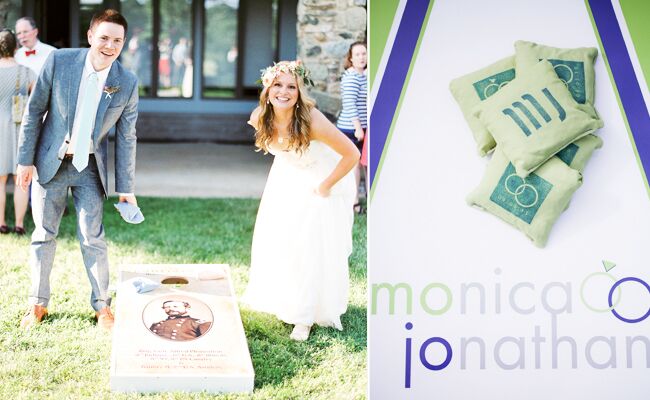 photo by
Photos: Sweet Tea Photography; Lori Paladino Photography
Indulge your guests' competitive sides with a friendly game of cornhole at the cocktail hour. Also called bags, bean bag toss or corn toss, the game is simple: two teams of two try to throw bean bags into the hole on the opposing team's board. The best part? You can design the platforms any way you like. From wedding monograms to themed illustrations (check out the dinosaur and Civil War platform sets below!) you can have a custom set made that matches your reception style. Try Etsy.com for custom sets or purchase a classy tux and gown set from The Knot Shop. See the 12 cornhole sets below for inspiration!
Silhouette Bride And Groom Platforms
From the album: A Romantic Outdoor Wedding In St. Paul, MN
Civil War Cornhole Set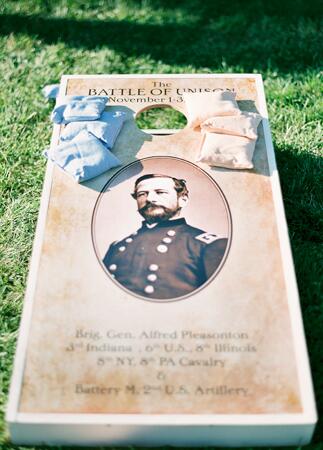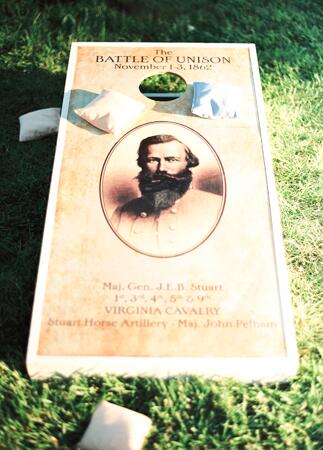 Dinosaur Love Cornhole Set
Destination Wedding Cornhole Design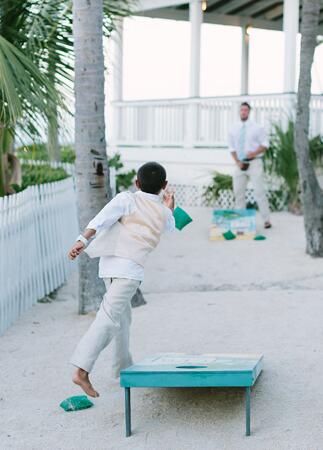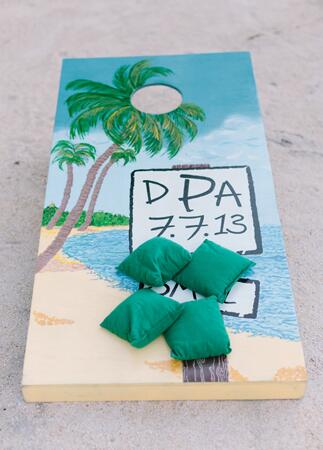 Love Script Platform
Branded Wedding Logo Cornhole Set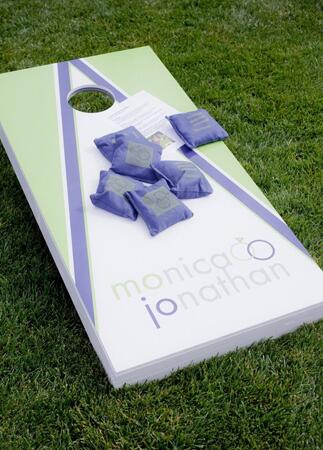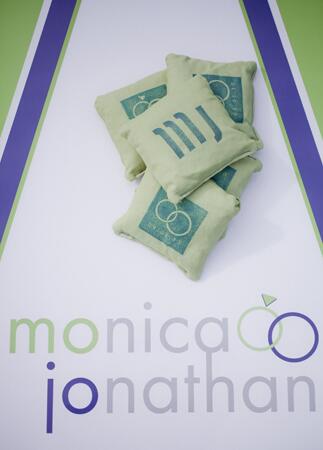 Monogrammed Bean Bags
From the album: A Garden Wedding in Danvers, MA
Pink Custom Painted Bags Platform
Simple Wooden Platforms
Gray And White Cornhole Set
From the album: A Rustic Romantic Wedding In Stillwater, MN
Red And Blue Bean Bags With Monogrammed Platform
From the album: A Chic Rustic Wedding In Lodi, NY
Favorite Sports Team Cornhole Set
See More!
> 7 ways to make your cocktail hour more fun
> Are lawn games appropriate during the cocktail hour?
> Cocktail hour trends: mixology, bubble and beer (recipes included!)