5 Emotional Note Exchanges That Will Bring You to Tears
Watching these Love Stories TV couples read preceremony notes will get you every time.
by Vanessa M. Buenger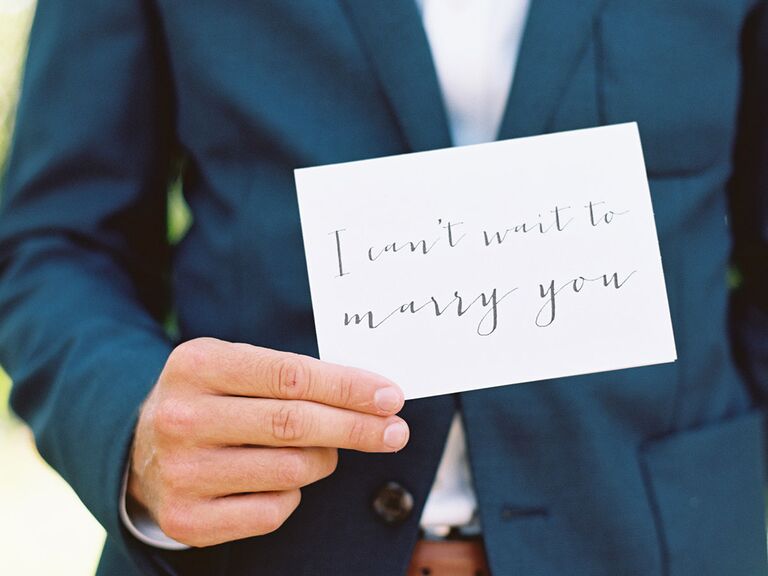 You've probably already thought about the gift you'll give your partner on your wedding day, and with that gift usually comes a note—the last words you share with your soon-to-be spouse before it's officially official. These sentimental letters are filled with honesty, emotion and pure love, which inevitably brings everybody involved to tears. Watch five sweet couples from Love Stories TV, the place to watch wedding videos, read their love notes to each other—and try not to lose it.