This Service Just Made Saving Your Top Tier So Much Easier
Between potential moves and limited freezer space, why not let someone else deal with it?
by Emma Baty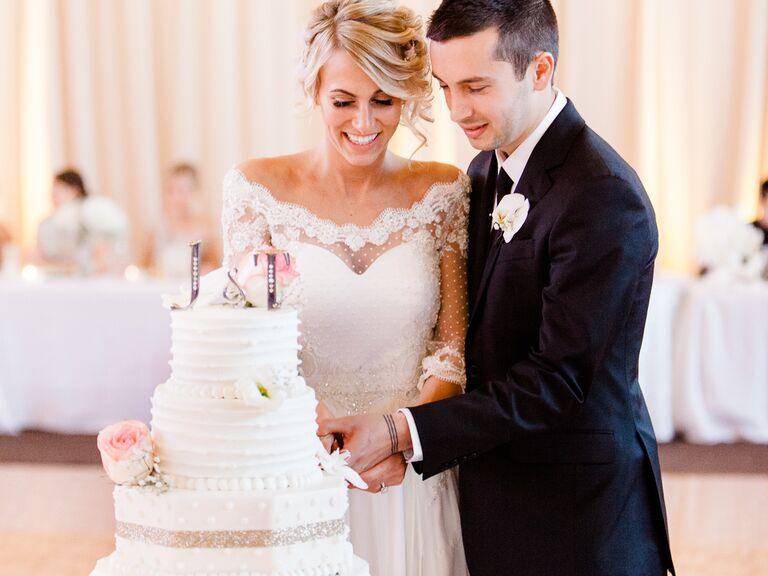 You've already made so many cake-related decisions. It seems like a crime to spend the last precious minutes of your reception making sure your caterer has enough Saran Wrap to save your top tier rather than getting in one last dance to "Uptown Funk." Enter Take the Cake, the new way to save your top tier. A husband and wife team came up with the idea for the company after realizing that honoring this tradition was harder than they expected. Between a quick honeymoon departure and moving to a new city in their first year of marriage, hauling around their leftover cake got challenging.
So how does it work? Two weeks before your ceremony, the company sends you a package with preserving materials and instructions for packing and shipping your leftover wedding cake. Your confection ages gracefully in its freezer (more room for ice cream) for up to a year. And when you're ready for the final slice, it will ship it anywhere in the US (including that cute bed-and-breakfast you've dog-eared for your anniversary celebration). Cake preservation and storage for one year comes in at a cool $149. We think fresh cake is best, but if you want to stick to tradition, it doesn't get any easier than this.