Prettiest Thing in Our Office This Week: A Blue and Green Centerpiece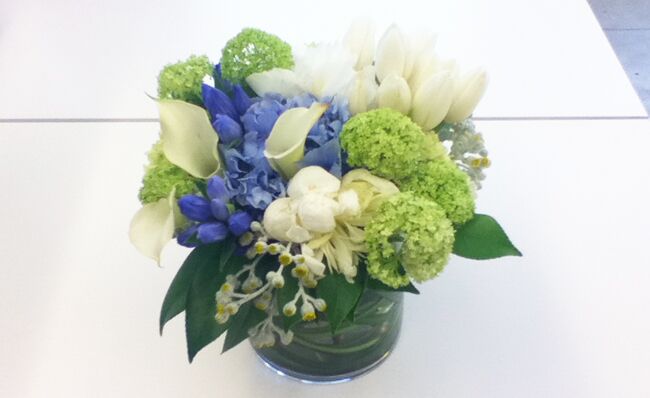 Gorgeous fashion accessories, flower arrangements, wedding cakes and stationery cross our desks every day here in our New York City office. In "Prettiest Thing in Our Office This Week," we'll take you behind the scenes and show you our favorite item each Friday.
This petite centerpiece is still brightening up our office after spending a day under the hot lights of a video shoot. We love how the designers at City Blossoms in Manhattan (CityBlossoms.com) grouped flowers of the same color (cobalt blue, lime green and crisp white) to achieve an eye-catching pattern with visual impact. What's your centerpiece style?
> Browse 1,000+ centerpiece photos
> Do you know your flower types? Check out our bloom glossary