Prettiest Thing in Our Office This Week: A Layer-y, Floral Cake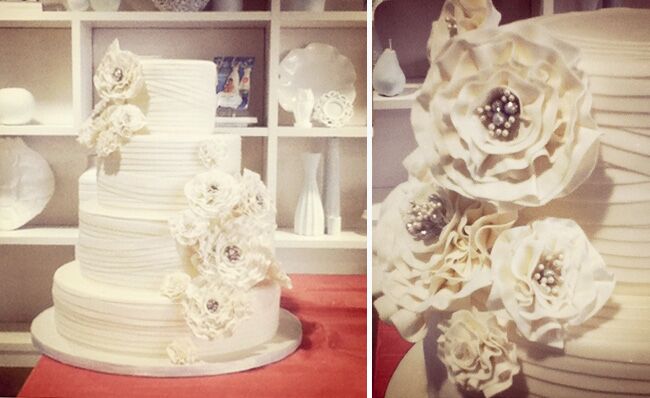 Gorgeous fashion accessories, flower arrangements, wedding cakes and stationery cross our desks every day here in our New York City office. In "Prettiest Thing in Our Office This Week," we'll take you behind the scenes and show you our favorite item each Friday.
Check out the thin, crisscrossing fondant layers that coat this cake (made by Elegantly Iced in Brooklyn for this week's episode of The Knot Live). Because of those, even though it's a big, four-tiered confection, the cake still looks light and elegant. But what clinched the contest this week were the ruffled sugar flowers studded with silver beads — they were ready for their close-up.
> See 1,000+ more gorgeous wedding cake photos