Prettiest Thing in Our Office This Week: Colorful Perfume Bottles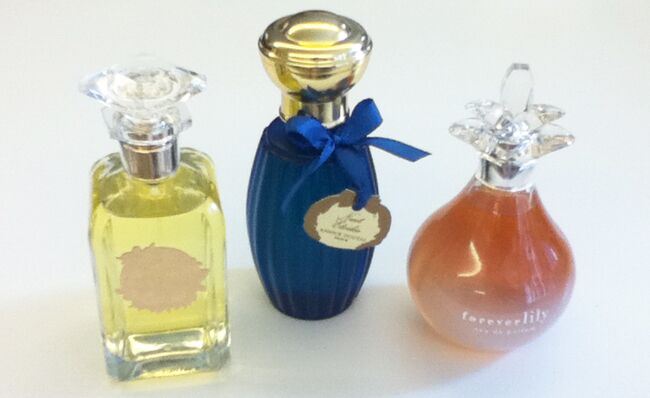 Gorgeous fashion accessories, flower arrangements, wedding cakes and stationery cross our desks every day here in our New York City office. In "Prettiest Thing in Our Office This Week," we'll take you behind the scenes and show you our favorite item each Friday.
Not only do this week's winners look good, they smell good! From left to right: Houbigant Orangers en Fleurs Eau de Parfum (smells like orange blossoms and jasmine); Annick Goutal Nuit Etoilee (notes of citrus and peppermint); and Foreverlily Eau de Parfum (fig, lily, cedarwood, vanilla, amber and sandalwood). Do you have a scent picked out for your wedding day?
> See our favorite beauty products for lips, face, hair and eyes from last year's The Knot Beauty Awards
> 7 beauty must-haves for your wedding day bag
> 15 beauty tips every bride should know