Prettiest Thing in Our Office This Week: Modern Bite Cookies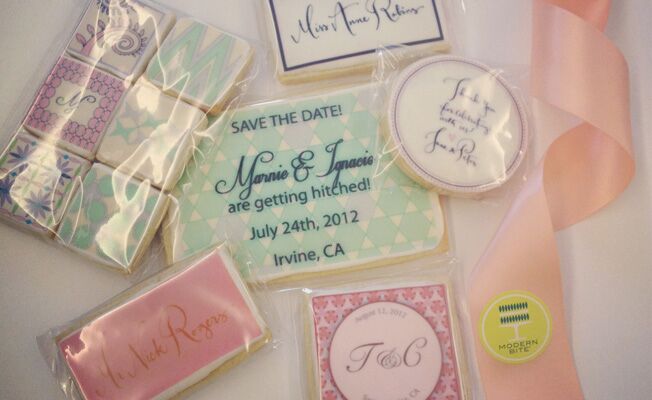 Gorgeous fashion accessories, flower arrangements, wedding cakes and stationery cross our desks every day here in our New York City office. In our new regular blog feature, "Prettiest Thing in Our Office This Week," we'll take you behind the scenes and show you our favorite item each Friday.
Just in time for our inaugural post, we were lucky enough receive these charming cookies from Modern Bite in the mail. They came in the form of edible save-the-dates, calligraphed escort cards and mini favors — each finished with a pretty geometric design. And after snapping this photo, some of the other editors and I dove in for a mid-afternoon snack…and let's just say these buttery shortbread cookies didn't last long.
> Browse 250+ wedding favor ideas