Prettiest Thing in Our Office This Week: Pastel Floral Coasters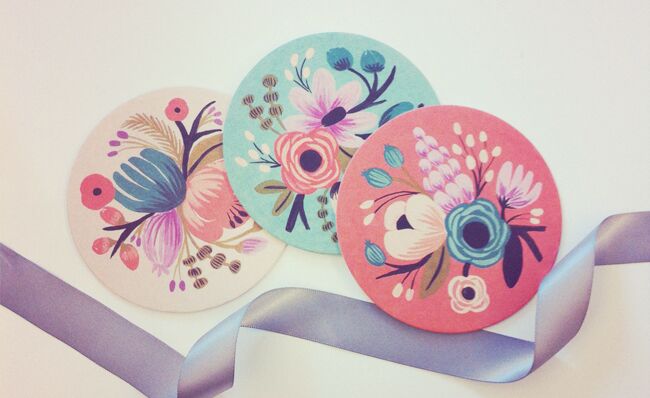 Gorgeous fashion accessories, flower arrangements, wedding cakes and stationery cross our desks every day here in our New York City office. In "Prettiest Thing in Our Office This Week," we'll take you behind the scenes and show you our favorite item each Friday.
The words "pretty" and "coasters" don't usually go together, but these floral ones by Rifle Paper Co. are so gorgeous that it'd be a shame to use them to soak up condensation from a cold drink. That's why we totally see them working as wedding favors instead (they come packaged in a beautiful patterned box as a set of 8) or even as escort cards for a garden wedding. They're printed on thick cardboard, come in four pastel colors (peach, rose, vintage blue and peacock blue) and they're made in the United States.
> See our favorite creative escort card ideas