Princess-Cut Ring vs Cushion-Cut Ring #WeddingMadness
by Samantha Roberts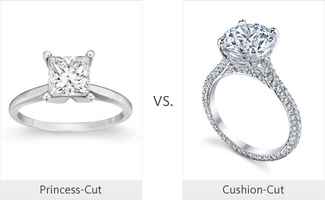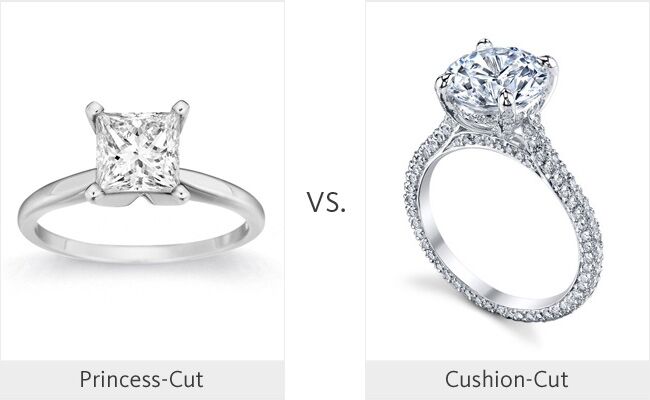 It's finally here: the Ring Division championship of our 2013 March Madness Wedding Tournament! Today we have the #3 seeded princess-cut engagement ring taking on the #2 seed, the cushion-cut engagement ring. Which ring will be voted as the most popular ring of 2013?
Voting is open all day today and closes tomorrow at 10 a.m. ET!
In last Friday's wedding dress finals of the A-Line vs. Ball Gown, the dresses were evenly matched throughout the majority of the day — but the A-Line pulled through fro the win with 56.75% of the vote. The winner of today's ring battle will be matched against the A-Line gown on Thursday, so stay tuned!
PS — Print and fill out your own March Madness Wedding Edition Bracket – take a picture of yourself holding your bracket and then either Tweet or Instagram it at us @TheKnot using the hashtag #WeddingMadness for a chance to win a set of wedding planning books! Read the official rules here.
> What does your engagement ring say about you?
> Want to save money on your engagement ring — here are ways to save on your budget!